Long-term Effects Of Sexual Abuse
Survivors of child sexual abuse may experience long-lasting physical or psychological consequences of being sexually abused. Survivors of child sexual abuse are also more likely to experience revictimization in their lifetimes.
Long-term Physical Effects Of Sexual Abuse
Unwanted or unplanned pregnancy
Physical injuries
Chronic health conditions (e.g., obesity, heart disease, cancer, diabetes)
Long-term Psychological Effects Of Sexual Abuse
Depression
Post-traumatic stress disorder (PTSD)
Anxiety
Low self-esteem or self-image
Cognitive impairment
Eating disorders
Increased risk of substance abuse
Increased risk of unsafe sexual behaviors
Increased risk of self-harm
Increased risk of suicide
Relationship problems (including intimacy issues in future relationships)
An Increased Likelihood Of Revictimization
There are a couple of reasons why survivors of child sexual abuse may fall prey to future victimization:
Child sexual abuse may affect a survivor's development. This may decrease his or her sense of danger.
Child sexual abuse may falsely lead a survivor to believe that coercion or domineering sexual behaviors or advances are normal.
Long-term Sexual Abuse Effects On Female Victims
Much of the research done on the effects of child sexual abuse comes from research focused on female victims. This is due to the fact that girls are more likely to be sexually abused in their lifetimes than boys.
Studies have shown that apart from experiencing the long-term general side effects of abuse listed above, female victims may be changed biologically and psychologically.
One study found female victims are more likely to experience:
Abnormal physical developments
Mental health issues such as PTSD and depression
Physical and sexual revictimization
Teen pregnancy
According to the study, female victims are also more likely to engage in "…self-mutilation, risky sexual activity, abuse drugs and alcohol, experience more lifetime traumas, fail to complete high school…[and] as parents, they [may] place their children at increased risk for abuse and neglect…"
Long-term Effects Of Sexual Abuse In Male Victims
Survivors often experience similar long-term effects of childhood sexual abuse, regardless of gender. However, boys or men who were victims of sexual violence may experience additional consequences based on society's stereotypes around masculinity.
Although girls are more likely to be sexually abused, 1 in 13 boys experience sexual abuse before reaching 18 years of age.
According to the Rape, Abuse & Incest National Network (RAINN), male victims of child sexual abuse may feel additional shame, guilt or self-doubt. They may blame themselves for being "too weak" to stop the abuse or attack.
Additionally, if a male victim gets an erection or ejaculates during the abuse, it may cause the victim further confusion around the experience. Victims may confuse their bodies' physiological reactions with consent.
To be clear, if a victim of child sexual abuse experiences arousal or physical pleasure during the abuse, that does not mean the victim is consenting. It is still an act of abuse against a child.
Common Effects Of Abuse Experienced By Male Victims
Experiencing mental health issues such as anxiety or depression
Questioning sexual orientation
Fearing a shortened future
Feeling a loss of masculinity
Unable to relax
Avoiding recollection of the abuse or assault
Trouble sleeping
Withdrawing from relationships
Fearing judgment or disbelief if someone finds out about the abuse
On the path of healing, it is important that male victims recognize they are not alone. According to the organization 1in6, at least 1 in 6 men have been sexually abused or assaulted in their lifetime.
Effects Of Child Sexual Abuse On Adult Survivors
Many adult survivors may still be dealing with the lasting impact of childhood sexual abuse. In some cases, it can take years for survivors to even understand that they were sexually abused. Other victims may suppress or deny their experiences only to face their memories years later.
Whatever the case may be, it is perfectly normal for an adult survivor to still be recovering from abuse in childhood. There is no time limit for recovery or healing from a trauma such as child sexual abuse.
Many adult survivors of childhood sexual abuse find emotional support to be an effective way to heal. For some, this may include therapy and counseling. Many adult survivors will also turn to support groups such as those led by the Survivors Network of those Abused by Priests (SNAP) to find comfort from other survivors of abuse.
Adult Survivors Seek Closure Through Legal Justice
In recent years, more adult survivors have sought healing through the legal system. Many states have expanded the statute of limitations around child sexual abuse crimes.
Several states have opened legal "look back" windows. During these windows of time, all expired civil cases of child sexual abuse are revived. Victims can file a case no matter when the abuse took place. Additionally, some states have enacted discovery rules for survivors who discovered abuse-related injuries years after the incident.
These legislative actions have allowed many adult survivors who were abused decades ago to file a claim. Many adult survivors have used their expanded rights to file civil lawsuits against abusers and institutions that hid or perpetuated the abuse.
States With Recently Expanded Rights For Child Sexual Abuse Survivors
States That Recently Expanded Statutes of Limitations
States With Temporary Open "Look Back" Windows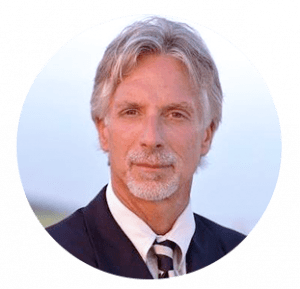 Meneo Group managing partner:
Ron Meneo
Ron Meneo is the managing partner of The Meneo Law Group. With more than 40 years of experience, he represents clients across the country on a variety of complex legal matters, including personal injury due to institutional sexual abuse, unsafe pharmaceutical drugs and other practice areas. He is a recipient of Martindale-Hubbell's prestigious AV® Preeminent Rating. He has also served as an editor and contributor for several legal journals.