Why Might I Need A Lawyer For A Priest Sexual Abuse Case?
One of the most empowering things survivors can do is learn their legal options and decide for themselves what justice looks like. Talking to a lawyer who specializes in legal options regarding priest abuse can make the process easier. For some victims, legal justice is part of the healing process. An experienced professional can help you in the healing process.
An experienced clergy sexual abuse lawyer will build a strong legal case on your behalf. They will help you determine which laws and statutes are most applicable to your case. They can also tell you about new laws that may make it easier to file civil cases or press criminal charges against abusers or responsible institutions.
For example, some states have recently opened "look-back" windows that allow sex abuse victims to file civil claims against abusers. During a "look back" window, survivors can file expired cases according to the state's statute of limitations. These retroactive windows offer survivors with decades-old cases a chance to seek legal justice.
What Is the Difference Between a Criminal Case and Civil Lawsuit?
If the abuser (defendant) is found guilty in a criminal case, he or she may face probation or time in prison. The victim (plaintiff) would only receive money if the court requires the defendant to pay restitution to the plaintiff.
If the abuser (defendant) is found liable in a civil case, he or she must pay a monetary award to the victim (plaintiff). The amount of the award is determined by the jury. The award covers any damages caused by the abuse.
Some charges, such as assault, can have both civil and criminal cases.
"Look back" windows and state statutes set strict deadlines for claims. A knowledgeable sexual abuse attorney can make sure you file a clergy abuse lawsuit on time.
An attorney can also help you navigate compensation funds or bankruptcy settlements.
Speak With a Church Abuse Lawyer Today
Talk to Our Attorneys About which Option Is Right for You
Start Here

What Should I Look For In A Clergy Abuse Lawyer?
When you're living with trauma from child sexual abuse, the idea of hiring a lawyer can seem overwhelming. But, knowing what to look for can make the process easier.
The following are some key questions to consider when you're thinking of working with a lawyer:
Do you feel comfortable sharing your experiences with them?
Do they have a plan for providing emotional support as you work together?
How much specific experience do they have working with clergy sex abuse survivors?
How familiar are they with relevant state and federal laws?
Can they provide information about their history of success representing clergy abuse survivors? Can they share client recommendations or information about settlements?
Are they well respected in their fields? For example, have they received any awards or recognitions for their work?
Why Choose Us
"Thank you, Ron, for allowing me the formal platform to publicly say what happened to me in the early 1970's…[The judge] stated that you were true advocates for the abused, and he is so right…Please continue to assist lost souls like myself."
Why Choose Us
"Ron was a godsend and I will never forget him or the team that went above and beyond for me. I do want to say thank you to each and every one of you that worked night and day—know that I will forever be thankful to you all."
Why Choose Us
"I have been wondering how people that I do not know have taken it upon themselves to take such very good care of, advocate for and treat me with such respect…I am so very grateful to you all and I will remember your kindness until the day I die."
What If I'm Not Ready To File A Lawsuit?
Deciding whether to take legal action against sexual predators and the institutions that enabled them is deeply personal for victims of sexual abuse. There is not one right answer. A lawyer who specializes in priest sexual abuse cases can answer your questions so you can make a choice you are comfortable with.
Some victims reap benefits from filing a sexual abuse claim. Some of the pros of bringing a lawsuit include:
Holding abusive clergy members and church officials accountable for the abuse and potential cover-up
Receiving compensation for the harm the abuser caused
Feeling empowered by speaking your truth
Working to prevent the abuser from hurting anyone else
Why Choose The Meneo Law Group?
The Meneo Law Group has more than 30 years of experience representing survivors of sexual abuse. As a law firm, we honor survivors for their courage. We are dedicated to using our professional expertise and compassion to obtain compensation and justice for survivors of clergy abuse.
Through AbuseLawsuit.com, we also offer helpful resources for those considering litigation or other legal action. We cover educational topics such as the common types of sexual violence, and we cover legal topics such as how to report sexual abuse or assault.
Need Support?
Free, Confidential Case Evaluation.
If you or a loved one have suffered from the physical, mental and emotional effects of institutional sex abuse, you're entitled to legal representation and possible financial compensation.
Receive your response in 24 hours
---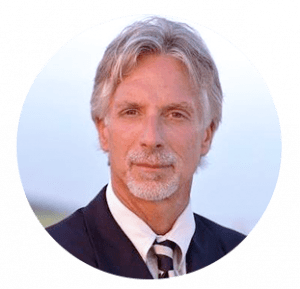 Meneo Group managing partner:
Ron Meneo
Ron Meneo is the managing partner of The Meneo Law Group. With more than 40 years of experience, he represents clients across the country on a variety of complex legal matters, including personal injury due to institutional sexual abuse, unsafe pharmaceutical drugs and other practice areas. He is a recipient of Martindale-Hubbell's prestigious AV® Preeminent Rating. He has also served as an editor and contributor for several legal journals.