Physical & Sexual Assaults By Lyft Drivers
Multiple Lyft drivers have sexually and physically assaulted their passengers. In some cases, victims were kidnapped at gunpoint. Although rideshare assaults are relatively rare, hundreds of attacks are reported to Lyft each year.
For example, Lyft's Community Safety Report documented more than 4,000 sexual assaults from 2017 to 2019 alone. Survivors and advocates have criticized the company's response to these incidents. In some cases, Lyft has even antagonized victims.
Examples Of Lyft Driver Assaults
Tennessee Lyft Driver Assaults Woman
In August 2021, a Tennessee Lyft driver physically assaulted his passenger. Clare Dunn, a country singer, was on her way home when her Lyft driver grew agitated. After she attempted to give him directions, the driver pulled to the side of the road and forcibly removed her from the car. The driver is now facing a misdemeanor assault charge.
Illinois Lyft Driver Assaults Passenger
In 2018, a Lyft driver sexually assaulted a passenger in Chicago. The woman was 19 at the time. The driver stopped the car, exited and strangled the woman before sexually assaulting her. The incident was caught on a nearby security camera. Law enforcement took the man into custody in April 2021.
Virginia Lyft Driver Sexually Assaults Passenger
In June 2021, a 17-year-old boy was sexually assaulted by his Lyft driver. The driver picked up the passenger after school. He sexually assaulted the victim on the way to the boy's home. The driver now faces charges of sexual battery.
California Lyft Driver Charged With Sexual Assault
In 2019, a California Lyft driver raped an intoxicated passenger. The woman was on her way home from a bar with friends. A mile from her destination, the driver pulled over and rape her. In August 2021, the driver was convicted on charges of "rape by use of drugs, rape, sexual battery and false imprisonment."
Your Legal Options After A Lyft Assault
Before pursuing legal options, survivors of rideshare-related physical or sexual assaults are advised to seek medical attention for any physical injuries.
Survivors should take the time they need to recover from physical and sexual assault. Many survivors have found that taking legal action helps this recovery process.
Depending on the circumstances, survivors may expect to see the following results:
The Lyft driver charged with sexual assault faces a prison sentence.
The rideshare company faces public scrutiny.
The rideshare company is sued for negligence.
The rideshare company changes its policies to prevent future assaults and related litigation.
The rideshare company pays a settlement to the victim.
There are two main options for a survivor seeking justice:
Survivors may be eligible to file a civil lawsuit against Lyft and their attacker.
By reporting the assault to law enforcement, survivors may be able to initiate criminal charges against the Lyft driver who assaulted them.
Filing A Lyft Assault Lawsuit
Survivors of Lyft assault may be able to sue Lyft and their assailant. Filing a civil lawsuit against Lyft is a way to hold the rideshare company accountable. By suing the company as well as their attacker, sexual assault survivors have been able to hold one or both parties financially responsible for expenses related to the assault.
A financial settlement or jury award may help cover medical bills, therapy costs and legal expenses following an assault.
Filing a civil lawsuit may also help prevent future assaults. Companies may change flawed policies rather than face more litigation. Although Lyft has been slow to respond, numerous lawsuits against Uber pressured the company to expand safety features and launch new initiatives.
Filing a civil lawsuit can be daunting. If you are a survivor, an experienced rideshare assault attorney can help you through the legal process. For more than 30 years, The Meneo Law Group has represented survivors of physical and sexual assault. Their expert lawyers are ready to work diligently to obtain compensation and justice for you.
Is a Civil Lawsuit Right for You?
Submit a Free Confidential Case Review to Learn More
Start Here

Report The Assault To Law Enforcement
Reporting an assault to law enforcement may lead to criminal charges filed against an assailant.
However, it's important to understand that survivors cannot file criminal charges. Criminal charges are filed by prosecutors or district attorneys. If the charges result in a guilty verdict, the offender may face a prison sentence, probation and/or a monetary fine.
Although survivors cannot file criminal charges, they may still be able to file a civil lawsuit against their assailant. Criminal charges and civil litigation can be brought against the same offender. In some instances, a guilty verdict in a criminal case may strengthen a survivor's civil case.
How To Report Drivers To Lyft
If you have been assaulted and/or harassed by a Lyft driver, you may consider reporting the incident to the company. Submitting a report can ensure the driver is removed from the Lyft platform. It also establishes a record of the assault or sexual harassment, which may be useful in future legal action.
Riders can report harassment or assault to Lyft through the ride-hailing app or on the company website. Survivors should try to report quickly following an assault and make the report as detailed as possible. This ensures there is a comprehensive written record of the incident for later reference.
Free, Confidential Case Evaluation.
If you or a loved suffered a sexual or physical assault while using Uber and Lyft, you're entitled to legal representation and possible financial compensation.
Receive your response in 24 hours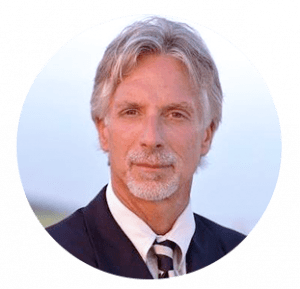 Meneo Group managing partner:
Ron Meneo
Ron Meneo is the managing partner of The Meneo Law Group. With more than 40 years of experience, he represents clients across the country on a variety of complex legal matters, including personal injury due to institutional sexual abuse, unsafe pharmaceutical drugs and other practice areas. He is a recipient of Martindale-Hubbell's prestigious AV® Preeminent Rating. He has also served as an editor and contributor for several legal journals.