The Catholic Church Protected Priests From The Law
Historically, the Catholic Church didn't report allegations of sexual abuse to law enforcement agencies or parishioners. Church leaders covered up the incidents in order to avoid an abuse scandal. Thus, these church officials protected predatory priests. They also allowed these priests to abuse new victims by keeping sex abuse allegations against the priest secret.
High-Profile Priest Abuse Cases
Some abusive priests have become infamous for sexual offenses against minors and other vulnerable individuals. Many of these high-profile cases involved multiple abuse victims. 
Case Profile: John Joseph Geoghan
John J. Geoghan is a former priest who was assigned to the Archdiocese of Boston parishes. During his time as a priest, Geoghan sexually abused more than 130 young boys. Despite knowing about the abuse, church leaders chose to cover up Geoghan's offenses and move him to new parishes, a practice commonly referred to as "priest shuffling."
Geoghan's offenses were publicly documented in a 2002 Boston Globe expose. He was also the subject of more than 80 civil lawsuits and at least three criminal charges.
In 2002, John Geoghan was sentenced to nine to 10 years in prison. He was murdered a year later by a fellow inmate at a Massachusetts prison.
Case Profile: James R. Porter
James Porter is a former Massachusetts Catholic priest. During his tenure, Porter abused multiple children in the dioceses he was assigned to. In 1993, he pled guilty to molesting 28 children. He was sentenced to 18 to 20 years in prison. 
Porter likely committed more acts of abuse than the 28 accounts he was convicted for. He famously told a television reporter that he abused more than 100 children in the Falls River Diocese. In 2005, Porter died of cancer at the New England Medical Center in Boston. 
Case Profile: Paul Richard Shanley
Paul R. Shanley is a former Boston-area priest. In the 1960s and 1970s, Shanley was known as the "Street Priest" for his habit of counseling gay and troubled youths in rough neighborhoods. 
In 2004, the Vatican defrocked Shanley following dozens of sexual abuse claims against him. In 2005, Shanley was sentenced to 12 to 15 years in prison for raping a six-year-old boy in 1983. He ended up serving 12 years in prison. 
"The fact he was sent away for 12 years was a triumph for the survivor community."
In November 2020, Shanley died at the age of 89. 
Case Profile: James F. Talbot
James Talbot is a former Jesuit priest. He served as a teacher and coach at several East Coast high schools. 
In 2005, Talbot was sentenced to five to seven years in prison for several sexual offenses against students at Boston College High School. In 2018, Talbot pleaded guilty to sexually abusing a nine-year-old boy in the late 1990s. He will serve three years for this assault. 
Talbot was also the subject of several civil lawsuits. In 2003, 14 men received $5.2 million to settle claims of sexual abuse committed by Talbot. Ten of these men were students at Boston College High School at the time of the abuse. 
Case Profile: Gilbert J. Gauthe
Gilbert Gauthe is a former Roman Catholic priest. He served in the Diocese of Lafayette and as a Boy Scouts Chaplain.
In 1985, Gauthe confessed to sexually abusing 37 children in Louisiana. However, one psychologist who treated many of Gauthe's victims believe the priest may have abused more than 100 children. 
Gauthe accepted a plea bargain and received a 20-year prison sentence. He was released after 10 years. He was soon arrested in Texas for fondling a three-year-old boy. For this crime, he served seven years of probation. In 2008, Gauthe also served a short time in prison for failing to register as a sex offender.
Case Profile: Rudolph Edward Kos
Rudolph E. Kos is a former Texas diocese priest. Kos was accused of sexual abuse while he was a student at Holy Trinity Seminary in Dallas, Texas and while serving at three churches in the Diocese of Dallas. 
In 1997, a jury awarded $120 million to 10 survivors of Kos' abuse and the family of a victim who committed suicide. In 1998, the Dallas Diocese paid an additional $23.4 million settlement to eight former altar boys and the family of a ninth altar boy who were abused by Kos.
In 1998, Kos was convicted on "three counts of aggravated sexual assault." He received a life prison sentence. Kos was also convicted of one count of indecency with a child. The jury sentenced Kos to 20 years in prison for this crime. 
Were You Abused by a Catholic Priest?
You Could be Entitled to Similar Compensation
Start Here

Case Profile: Urbano Vazquez
Urbano Vazquez is a former Catholic priest who served in Washington D.C. In 2019, Vazquez was sentenced to 15 years in prison for sexually abusing two female minors. 
"Urbano Vazquez used his trusted position as a clergy member to abuse innocent children. We will not tolerate abhorrent conduct against our children. Survivors of abuse need to know that they can come forward with information and we will seek justice on their behalf."
Case Profile: James Glawson
James Glawson is a former scout leader for the Boy Scouts and former assistant Catholic chaplain for a Rhode Island scouting camp. 
In January 2021, Glawson was sentenced to 40 years in prison for sexually assaulting five young men and another victim with a developmental disability. Additionally, he was sentenced to 20 years of probation. 
During questioning, Glawson also admitted to sexually abusing scouts while he was a troop leader in the 1980s. Abuse allegations against him span from 1981 to as recent as 2019. 
Clergy Abuse Cases | FAQs
Why Haven't More Accused Priests Been Prosecuted?
Historically, the Catholic Church has covered up child sexual abuse committed by clergy members. In doing so, these church officials protected predatory priests from prosecution.
Today, Catholic dioceses have tried to be more transparent about clergy sex abuse cases after facing public backlash over cover-up scandals. However, many of the Catholic priest abuse cases recently brought to the media's attention occurred decades ago. Priests accused of abuse in these older cases have avoided arrest and prosecution because the cases have expired according to the state's statute of limitations. 
Recognizing this issue, lawmakers in several states have retroactively extended or eliminated the statute of limitations on child sexual abuse. Some state lawmakers have enacted retroactive "look back" windows that revive all expired cases temporarily. Because of these new laws, abuse survivors in New York, New Jersey, California, Vermont and many other states have been able to seek legal justice against their abusers. 
Can I File A Priest Sexual Abuse Case If The Accused Priest Is Deceased?
Yes. If you were abused by a priest or clergy member who is now dead, you may still be able to file a lawsuit. Many survivors of clergy sex abuse file civil lawsuits against the Catholic diocese where the abuse took place. 
If I Take Legal Action, Will The Priest Who Abused Me Go To Jail? 
Not necessarily. The legal actions a survivor can take depend on the state's statute of limitations.
For example, the state's civil statute of limitations may allow a survivor to sue their abusers and any responsible institutions for sexual abuse. But, if the state's criminal statute is expired, state prosecutors will not be able to criminally charge the abuser.
Thus, an abusive priest may be named in a civil lawsuit, but avoid jail time based on the criminal statute of limitations.
Our legal team can help you determine your legal options based on relevant statutes and deadlines. Contact us today for expert legal advice. 
How Many Cases Of Sexual Abuse Have Been Identified In The Catholic Church? 
There have been thousands of priests accused of sexual abuse in the Catholic Church. However, it's difficult to know the true scope of clergy abuse. 
Some dioceses have released lists of accused clergy members, and many of these abusive priests had multiple victims. Additionally, many survivors will never report their abuse and will not be accounted for in priest abuse records. Therefore, it's difficult to count or estimate cases of sexual abuse by clergy members.
If you are searching for an abusive clergy member in the Catholic Church, we may be able to help. AbuseLawsuit.com has a nationwide, searchable database of accused Catholic priests and clergy members. Visit our database here >
Need Support?
Free, Confidential Case Evaluation.
If you or a loved one have suffered from the physical, mental and emotional effects of institutional sex abuse, you're entitled to legal representation and possible financial compensation.
Receive your response in 24 hours
---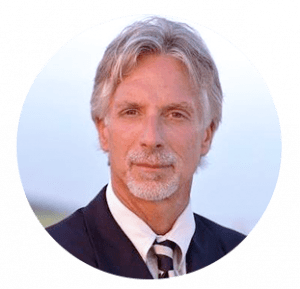 Meneo Group managing partner:
Ron Meneo
Ron Meneo is the managing partner of The Meneo Law Group. With more than 40 years of experience, he represents clients across the country on a variety of complex legal matters, including personal injury due to institutional sexual abuse, unsafe pharmaceutical drugs and other practice areas. He is a recipient of Martindale-Hubbell's prestigious AV® Preeminent Rating. He has also served as an editor and contributor for several legal journals.
Sources
1

Alexander, K.L. (2019, November 22). D.C. Catholic priest sentenced to 15 years in prison following conviction of child sexual abuse. The Washington Post.

2

The Associated Press. (1998, April 2). Former Priest Gets Life Term In Abuse Case. The New York Times.

3

The Associated Press. (2002, February 22). Former priest sentenced to nine to 10 years in sex abuse case. Seacoastonline.com.

4

The Associated Press. (2005, February 11). Pedophile priest James Porter dies at 70. NBC News.

5

The Associated Press. (2020, November 6). Paul Shanley, notorious pedophile priest, dies at 89. The Washington Post.

6

The Associated Press. (2020, November 9). Paul Shanley, Ex-Priest in Child Sex-Abuse Scandal, Dies at 89. The New York Times.

7

BishopAccountability. (Updated 2017, January 20). Assignment Record– Rev. Gilbert J. Gauthe. Retrieved February 3, 2021.

8

Bleiberg, J. (2018, September 24). Former Maine priest pleads guilty to sexual assault of boy, confronted by victim in court. Bangor Daily News.

9

The Boston Globe. (N.D.) The Boston area's first predator priest case.

10

Cropper, C.M. (1998, July 11). A Diocese Settles a Case Of Sex Abuse. The New York Times.

11

Depalma, A. (2002, March 19). Church Scandal Resurrects Old Hurts in Louisiana Bayou. The New York Times.

12

Finer, J. (2003, August 25). Geoghan's Death Is Described. The Washington Post.

13

Fiscus, K. (2019, April 22). A life hiding as the first priest charged in the Catholic Church's sex abuse scandal. The Daily Advertiser.

14

Horton, A. (2017, July 29). He was a priest central to the 'Spotlight' child sex abuse scandal. Now he's a free man. The Washington Post.

15

Nordheimer, J. (1985, June 20). Sex Charges Against Priest Embroil Lousiana Parents. The New York Times.

16

Reynolds, M. (2021, January 28). 'Sick to think of what I have done': Ex-Boy Scout chaplain pleads guilty to sexual assaults. The Providence Journal.

17

Robinson, W. (2003, January 10). 15 settle against Jesuits. The Boston Globe.

18

Steinfels, P. (1997, July 25). $120 Million Damage Award For Sexual Abuse by Priest. The New York Times.

19

The United States Attorney's Office, District of Columbia. (2019, November 22). District Clergy Member Sentenced to 15 Years in Prison for Multiple Counts of Child Sexual Abuse [Press Release]. Department of Justice.

20

Vigdor, N. (2021, January 28). Former Boy Scouts Chaplain Is Sentenced to 40 Years in Prison for Sexual Abuse. The New York Times.

21

Villaneuve, M. (2018, September 24). Ex-priest with Boston ties sent to prison again for child sexual abuse. The Patriot Ledger.

22

Wikipedia. (2003, August 23). John Geoghan. Retrieved February 3, 2021.

23

(2011, March 19). Priest who molested teens at BC High released. The Patriot Ledger.