California Sexual Assault Legislation
The United States has recently become aware of widespread sexual abuse in national organizations like the Catholic Church. As a result, California and several other states have passed new sexual assault and sexual abuse laws. These legislative updates provide sexual abuse victims with more opportunities to seek justice.
California Legislation Affecting Sexual Abuse Victims
California legislators passed an important new law in late 2019. Assembly Bill 218 (AB 218) extends the period in which childhood sexual assault victims can file civil lawsuits. The bill, also known as the California Child Victims Act, includes several other important provisions:
AB 218 extends the legal deadline for childhood sexual assault survivors. They now have until the age of 40 to file a lawsuit. Survivors may also file a lawsuit up to five years after the discovery of psychological injury due to the abuse.
It allows adults who have recently discovered their abuse five years to file a lawsuit.
It establishes a three-year "look back" window in which survivors can file claims falling outside the new time limit. The window opens January 1, 2020, and closes December 31, 2022.
It allows courts to award triple damages in sexual abuse cases where evidence of a cover-up exists.
California Priest Abuse Lawsuits
Survivors of childhood sexual assault can seek legal remedies in two ways. They can file criminal charges and/or a civil lawsuit.
What Is The Difference Between Criminal Charges and Civil Clergy Abuse Lawsuits?
In the case of criminal charges, the defendant (abuser) faces probation or jail time if found guilty. The plaintiff (victim) does not receive money unless the court orders the abuser to pay restitution.
In a civil lawsuit, the defendant is not put on probation or sent to jail if found guilty. Instead, the defendant must pay the victim for damages caused by the abuse. The jury determines the appropriate amount of financial compensation.
Whether pressing criminal charges or filing a civil lawsuit, the survivor must begin legal proceedings within a set period of time. This time period is called the statute of limitations (SOL).
California Clergy Abuse Statutes of Limitations
SOLs dictate the amount of time allowed between the perpetration of a crime and the filing of criminal charges or a civil lawsuit related to that crime. SOLs vary based on the type of crime and are set by state lawmakers.
Survivors often take many years to process the trauma of childhood sexual abuse. As a result, legal deadlines prevented many California abuse survivors from pursuing legal remedies. With the passage of AB 218 in 2019, childhood sexual assault survivors now have more time to file civil lawsuits in California. The accordion below summarizes California legal deadlines relevant to survivors of childhood sexual abuse.
California Sexual Assault Statute of Limitations
Criminal Charges

Most felony-level offenses have no statute of limitations.
For sex crimes, charges must be filed within one year of suspect identification via DNA evidence.
Learn more about SOLs for specific felony-level offenses here.

Civil Lawsuits

If the assault happened on or after the victim's 18th birthday, the victim has until the later of:

10 years from the date of the last assault
or
Three years from the date the victim becomes aware of the psychological injury from the assault

If the victim was a minor at the time of the assault, they have until the later of:

The victim's 40th birthday
or
Five years from the date the victim becomes aware of the psychological injury from the assault
Understanding The California Child Victim's Act "Look-Back" Window
AB 218's extension of the legal deadlines for childhood sexual abuse gave survivors until their 40th birthday to file a civil lawsuit. But, without special provisions, this new legal deadline would still prevent survivors older than 40 years of age from filing civil lawsuits. State lawmakers created the "look back" window provision of AB 218 to address this issue.
AB 218 opens a window from January 1, 2020, to December 31, 2022. Any child sex abuse survivor can file a lawsuit during this period, even if the new statute of limitations has already passed.
You May Have New Legal Rights
Speak With Our Lawyers About California's Child Victims Act
Start Here

California Diocese Settlements and Compensation Programs
Since 2005, California dioceses have paid more than $1 billion in settlements due to clergy abuse. These settlements came as a result of civil lawsuits. Additionally, six California dioceses created an option for victims to get compensation without filing a lawsuit. The six dioceses created a victim compensation program called the Independent Compensation Program (ICP).
The California Catholic Independent Compensation Program
Six dioceses created the California ICP in 2019. Some critics call the ICP a "very calculated and very shrewd" move on behalf of church officials. They also claim the ICP allows dioceses to avoid public scrutiny and cut the cost of reparations for clergy abuse.
Still, the ICP provides an attractive option for some clergy abuse survivors.
For some victims, the ICP offers several important benefits:
An independent law firm handles all ICP claims. The dioceses cannot reject or modify any claims settled through the ICP.
Clergy abuse survivors can avoid the public display of a lawsuit. The ICP allows claimants to remain completely anonymous throughout the process.
Claims made through the ICP may be held to a lower standard of proof versus claims in a lawsuit.
The ICP usually pays claims within 120 days of approval.
Critics of the program observe several drawbacks:
ICP participants waive their right to future clergy abuse lawsuits against participating dioceses.
ICP settlements offer substantially lower compensation versus the average lawsuit settlement.
ICP settlements allow the Catholic Church to avoid the scrutiny and transparency of a lawsuit.
Any victim of abuse by "a member of a religious order, clergy of another diocese or lay person" is not eligible to participate. These victims can still file a lawsuit anytime before their 40th birthday. Victims older than 40 can file a lawsuit anytime before December 31, 2022.
California Catholic Diocese Clergy Abuse Bankruptcies
More than 20 Catholic dioceses nationwide have declared bankruptcy in the wake of clergy abuse lawsuits. Two California dioceses are among those that declared bankruptcy.
The Diocese of San Diego declared bankruptcy in February 2007. It was one of the earliest American dioceses to choose this option. The diocese agreed to pay $198 million to 144 victims as part of its bankruptcy proceedings.
The Diocese of Stockton filed for bankruptcy in September 2014. It agreed to pay $15 million to clergy abuse victims as part of the bankruptcy plan.
If you are considering legal action against a bankrupt diocese, you should speak with our lawyers. We can help you determine the best course of action during bankruptcy proceedings.
List of Priests Accused of Abuse in California
This list includes only clergy members and priests in California dioceses facing documented abuse allegations. The list does not include church staff, volunteers, members of religious orders or priests accused in other states. If you believe a specific abusive priest acted in a different state, use our searchable, nationwide database of accused priests.
If you do not see the name of the clergy member you are searching for, you may still have a legitimate claim against them. The list is updated as more information comes to light.
If you or a loved one has been abused by a clergy member in California, please feel free to contact us about your legal rights. Whether the abuser is on this list or not, we are here to help.
California Clergy Abuse Victim Resources
With or without compensation, survivors do not have to process sexual assault alone. Many California organizations offer resources for sexual abuse survivors.
California Coalition Against Sexual Assault (CALCASA)
CALCASA is a statewide organization dedicated to ending sexual violence. It provides numerous resources for survivors of sexual assault.
California Sexual Violence Programs by City
City
Facility Name
Phone Number(s)
Bakersfield
Alliance Against Family Violence & Sexual Assault
Hotline: 661-327-1091
LGBTQ-Focused Hotline: 661-332-1506
Toll-Free Hotline: 800-273-7713
Oakland
Bay Area Women Against Rape
Hotline: 510-845-7273
Mariposa
Mountain Crisis Services of Mariposa County
Hotline: 888-966-2350
Hotline: 209-966-2350
Merced
Valley Crisis Center of Merced County
Hotline: 209-722-4357  
Hotline: 209-725-7900
Hemet
Center Against Sexual Assault of Southwest Riverside County
Hotline: 866-373-8300
Yuba City
Casa de Esperanza
Hotline: 530-674-2040
San Diego
El Cajon
Escondido
Center for Community Solutions
Hotline: 888-385-4657
Sonora
Center for Non-Violent Community
Hotline: 209-533-3401
Placerville
Center for Violence-Free Relationships
Hotline: 530-626-1131 
Hotline: 916-939-6616
Los Angeles
Center for Pacific Asian Family
Hotline: 800-339-3940
Oxnard
Coalition for Family Harmony
Hotline: 805-656-1111
Hotline: 800-300-2181
Woodland
Empower Yolo
Hotline: 530-662-1133
Hotline: 916-371-1907
Modesto
Turlock
Haven Women's Center of Stanislaus
Hotline: 209-577-5980 
Hotline: 888-454-2836
Visalia
Family Services of Tulare County
Hotline: 559-732-7273
Oakland
Highland Hospital Sexual Assault Center, Alameda Health System
Hotline: 510-534-9290
Hotline: 510-534-9291
Weaverville
Human Response Network
Hotline: 530-623-4357
Hanford
Kings Community Action Organization
Hotline: 877-727-3225
Jamestown
Kene Me-Wu — American Indian Domestic Violence / Sexual Assault Program
Hotline: 800-792-7776
Kelseyville
Lakeport
Clearlake
Lake Family Resource Center
Hotline: 888-485-7733
Susanville
Lassen Family Services
Hotline: 530-257-5004
Hotline: 888-289-5004
Markleeville
South Lake Tahoe
Live Violence Free
Hotline: 530-544-4444
Alturas
Modoc Crisis Center, Training, Employment and Community Help (T.E.A.C.H.)
Hotline: 855-855-6745
Watsonville
Santa Cruz
Monarch Services
Hotline: 888-900-4232
Napa
Napa Emergency Women's Services
Hotline: 707-255-6397  
Hotline: 800-799-7233
Monterey
Monterey County Rape Crisis Center
Hotline: 831-375-4357
Salinas
Monterey County Rape Crisis Center
Hotline: 838-424-4357
Eureka
North Coast Rape Crisis Team
Hotline: 707-445-2881
Crescent City
North Coast Rape Crisis Team
Hotline: 707-465-2851
Lompoc
Santa Maria
North County Rape Crisis and Child Protection Center
Hotline: 805-736-7273 
Hotline: 805-928-3554
Redding
One SAFE Place
Hotline:
530-244-0117 — Shasta
530-474-1910 — Shingletown
Jackson
Operation Care
Hotline: 209-223-2600
Los Angeles
Peace Over Violence
Hotline: 213-626-3393 
Hotline: 310-392-8381
Pasadena
Peace Over Violence
Hotline: 626-793-3385
Pomona
Project Sister Family Services
Hotline: 909-626-4357
Hotline: 626-966-4155
Ukiah
Project Sanctuary
Hotline: 707-463-4357
Fort Bragg
Project Sanctuary
Hotline: 707-964-4357
San Jose
Sunnyvale
Rape Crisis Department, YWCA of Silicon Valley
Hotline: 408-287-3000 
Hotline: 650-493-7273
Chico
Red Bluff
Rape Crisis Intervention and Prevention
Hotline: 530-342-7273
Santa Monica
Rape Treatment Center at UCLA Medical Center
Hotline: 310-319-4000
San Mateo
Rape Trauma Services of San Mateo County
Hotline: 650-692-7273
Fresno
Firebaugh
RCS Fresno — Rape Counseling Services
Hotline: 559-222-7273
San Luis Obispo
Paso Robles
RISE
Hotline: 855-886-7473
Fairfield
SAFEQUEST Solano
Hotline: 866-487-7233
Riverside
Riverside Area Rape Crisis Center
Hotline: 951-686-7273
Hotline: 866-686-7273
San Bernardino
Palm Desert
Victorville
Yucaipa
Yucca Valley
San Bernardino Sexual Assault Services
Hotline: 909-885-8884
Hotline: 800-656-4673
San Francisco
San Francisco Women Against Rape
Hotline: 415-647-7273
Santa Barbara
Santa Barbara Rape Crisis Center
Hotline: 805-564-3696
Lancaster
Sexual Assault Response Services, Valley Oasis
Hotline: 661-723-7273
Santa Ana
Sexual Assault Victim Services, Community Service Program
Hotline: 714-957-2737
Hotline: 949-831-9110
Auburn
Roseville
Stand Up Placer
Hotline: 800-575-5352
Yreka
Siskiyou Domestic Violence & Crisis Center
Hotline: 877-842-4068
Van Nuys
Northridge
Santa Clarita
Valencia
Strength United
Hotline: 
818-886-0453 — San Fernando Valley
661-253-0258 — Santa Clarita Valley
Quincy
The Resource Center
Hotline: 530-215-7273
Hotline: 877-332-2754
Kings Beach
Truckee
Tahoe Safe Alliance
Hotline: 800-736-1060
San Andreas
The Resource Connection, Calaveras Crisis Center
Hotline: 209-736-4011
Livermore
Tri-Valley Haven
Hotline: 800-884-8119
Hotline: 925-449-5842
Madera
Bass Lake
Victim Services Center, Community Action Partnership of Madera County
Hotline: 800-355-8989
Santa Rosa
Verity
Hotline: 707-545-7273
Pomona
Violence Prevention & Women's Resource Center, California State University, Pomona
Hotline: 909-869-3102
Sacramento
WEAVE, Inc.
Hotline: 916-920-2952
Hotline: 866-920-2952
Stockton
Lodi
Tracy
Women's Center — Youth & Family Services
Hotline: 209-465-4997
Bishop
Mammoth Lakes
Wild Iris Family Counseling and Crisis Services
Hotline: 877-873-7384
Oceanside
Women's Resource Center
Hotline: 760-757-3500
Los Angeles
Long Beach
Compton
YWCA of Greater Los Angeles County
Hotline: 877-943-5778
Source:
California Coalition Against Sexual Assault
California Diocese Victims Assistance Programs
The archdioceses in California offer resources to survivors of clergy abuse. The victim-assistance programs help connect abuse victims with counseling and other support services. Contact information for each program is found below.
Archdiocese of Los Angeles | Office of Victims Assistance Ministry
Phone Number: 800-355-2545
Victim Assistance Coordinator:
Dr. Heather Banis, PhD | 213-637-7650 | [email protected]
Archdiocese of San Francisco | Office of Child and Youth Protection
Phone Number: 415-614-5506
Victim Assistance Coordinator:
Rocio Rodriguez, LMFT | [email protected]
California Priest Abuse FAQs
How Do I Report Sexual Abuse by a Priest in California?
To report sexual abuse of a minor:
Call the appropriate California County Emergency Response Child Abuse Reporting Hotline. You can find the correct hotline for your county here.
To report any sexual abuse:
Call your local law enforcement agency.
For more information about reporting sexual abuse, visit our resource page >
Is There Help for Someone Who Was Sexually Abused By a Priest in California?
Yes. There are many resources available to survivors of priest abuse. You can find many of them here.
Do I Have to Currently Live in California to File a California Clergy Abuse Lawsuit?
No. A plaintiff does not have to live in California to file a lawsuit in California. But the case must have some connection to California. The following connections would allow a non-California resident to file a lawsuit in the state:
The abuse occurred in California.
The responsible institution is headquartered in California.
Who Can File on Behalf of a Victim?
A clergy abuse survivor's estate may file a lawsuit on behalf of the victim. Also, any individual with legal authority can file a lawsuit for the victim. Parents, legal guardians and conservators all have the legal authority to file on behalf of their dependents.
Need Support?
Free, Confidential Case Evaluation.
If you or a loved one have suffered from the physical, mental and emotional effects of institutional sex abuse, you're entitled to legal representation and possible financial compensation.
Receive your response in 24 hours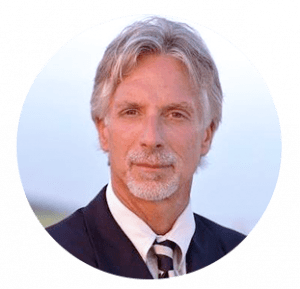 Meneo Group managing partner:
Ron Meneo
Ron Meneo is the managing partner of The Meneo Law Group. With more than 40 years of experience, he represents clients across the country on a variety of complex legal matters, including personal injury due to institutional sexual abuse, unsafe pharmaceutical drugs and other practice areas. He is a recipient of Martindale-Hubbell's prestigious AV® Preeminent Rating. He has also served as an editor and contributor for several legal journals.