Physical & Sexual Assaults By Uber Drivers
Multiple Uber drivers have sexually assaulted or harassed their passengers. Other Uber drivers have physically attacked their passengers. During some of these assaults, Uber drivers kidnapped riders and drove them to secluded areas to commit the crimes. In other assault cases, Uber drivers threatened their victims with weapons, such as guns or knives.
Many of these accused individuals have been arrested for these incidents of physical and sexual violence.
Examples Of Uber Driver Assaults
North Carolina Uber Driver Assaults Woman
A North Carolina Uber driver is facing criminal charges after sexually assaulting a passenger. The incident took place in May 2021. According to his victim, the driver pulled off the road during the Uber ride. He then sexually groped and assaulted her.
Kentucky Woman Assaulted By Uber Driver
In October 2021, a Louisville woman was assaulted by her Uber driver. The driver pulled over during the ride, locked the doors and unloaded the contents of her purse. He then grabbed her and tried to kiss her. The driver has been criminally charged with "first-degree unlawful imprisonment and third-degree sexual abuse."
Florida Uber Driver Rapes Woman
In September 2021, an Uber driver saved a woman from a sexual attacker. He then drove the woman to a secluded park to rape her. After the incident was caught on video footage, the Uber driver was criminally charged with sexual assault, false imprisonment and destroying evidence.
Woman Attacked By Uber Driver In Washington, D.C.
In October 2021, a woman was physically assaulted by her Uber driver. According to the female passenger, the driver argued with her and canceled the ride. When the victim got out of the car, the driver allegedly choked her and hit her in the head. Shortly thereafter, the police arrested the driver for assault.
Your Legal Options After An Uber Assault
Before pursuing legal options, survivors of rideshare-related physical or sexual assaults are advised to seek medical attention for any physical injuries.
Following a physical or sexual assault, survivors may want to know their legal options. Many survivors of rideshare assault have found comfort and a sense of justice through legal action. Depending on the legal action taken, rideshare assault survivors have seen the following results:
The assailant was criminally charged and faced a prison sentence for the crime.
The responsible rideshare company paid a settlement to the victim.
The responsible rideshare company faced public scrutiny for its negligence.
The responsible rideshare company changed its policies to prevent future assaults.
Generally, survivors have two main legal options they can pursue after an assault. Depending on the circumstances of the assault, survivors may be eligible to file a civil lawsuit. Survivors can also report the incident to local law enforcement. Reporting the crime to law enforcement may lead to criminal charges brought against the Uber driver accused of the assault.
Filing An Uber Assault Lawsuit
Many survivors of Uber driver sexual assaults or physical attacks have filed civil lawsuits. With a civil lawsuit, survivors may be able to sue the accused driver and Uber for its role in the assault. In doing so, survivors can hold one or both parties financially responsible for the assault and any related expenses.
For example, many survivors have won compensation to cover medical bills, therapy costs and other expenses related to their assault. A settlement or favorable verdict can greatly reduce the financial costs of recovery for a survivor.
Additionally, many assault lawsuits have led companies to change policies in order to avoid future litigation. Following a wave of assault lawsuits, Uber enacted several policy changes and initiatives.
These policy changes cannot erase the trauma of current survivors, but they may prevent some future assaults on passengers. Many survivors have found a sense of empowerment by driving systemic changes.
Is a Civil Lawsuit Right for You?
Submit a Free Confidential Case Review to Learn More
Start Here

Report The Assault To Law Enforcement
Unlike a civil lawsuit, criminal charges are not filed by the victim. Prosecutors or district attorneys typically bring criminal charges against the offenders. However, victims initiate this process by reporting the crime to law enforcement.
Criminal charges may result in a prison sentence, probation and/or a monetary fine for the offender.
How To Report Uber Driver Harassment
In some cases, predatory drivers may stop short of assault, choosing to sexually harass a passenger instead. Sexual harassment is a broad term that covers a number of unwanted sexual behaviors. More serious cases of sexual harassment, such as indecent exposure, may be grounds for criminal charges or a civil lawsuit.
Riders can report harassment to the ride-hailing company through the Uber app, the company's website or to law enforcement.
Learn more about reporting sexual assault or harassment here >
Reporting your assault to law enforcement does not prevent you from suing your attacker or Uber. In some cases, it may strengthen your civil claim.
Free, Confidential Case Evaluation.
If you or a loved suffered a sexual or physical assault while using Uber and Lyft, you're entitled to legal representation and possible financial compensation.
Receive your response in 24 hours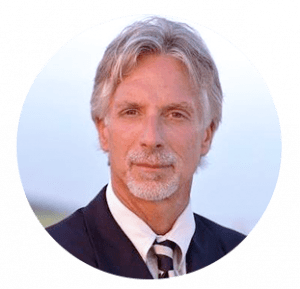 Meneo Group managing partner:
Ron Meneo
Ron Meneo is the managing partner of The Meneo Law Group. With more than 40 years of experience, he represents clients across the country on a variety of complex legal matters, including personal injury due to institutional sexual abuse, unsafe pharmaceutical drugs and other practice areas. He is a recipient of Martindale-Hubbell's prestigious AV® Preeminent Rating. He has also served as an editor and contributor for several legal journals.