What Is The Discovery Rule?
Typically, the statute of limitations goes into effect as soon as a crime is committed. This means the victim has a limited amount of time to take legal action after an incident occurs.
The discovery rule delays the start of this limitations period. Under the discovery rule, an individual may be able to file a civil lawsuit after the discovery of an injury (or after they reasonably should have discovered the injury).
In some instances, the discovery rule gives survivors of child sexual abuse more time to file lawsuits against their abusers and those who covered up their abuse.
The Discovery Rule & Child Sexual Abuse
For many childhood sexual assault survivors, discovering the extent of their abuse and how the abuse affected them is a lifelong process. Because of this, lawmakers in some states have enacted statutory discovery rules specific to cases of child sexual abuse.
The discovery rule allows survivors to file a lawsuit after they discovered or should have discovered an injury related to their sexual abuse. 
Given their age at the time of the abuse, many survivors do not understand the full extent of their injuries related to abuse until adulthood. Additionally, many victims avoid or fully repress their memories of the abuse as a coping method. Survivors who fully repress their memories may not recover these memories until adulthood. 
Under these circumstances, the discovery rule may allow these survivors to file a lawsuit, even after the original statute has passed.
For example, in the state of California, a child sexual abuse survivor must file a lawsuit before they reach age 40. However, the state also has a five-year discovery rule. Under the discovery rule, survivors have five years to file a civil lawsuit, regardless of their age. The five-year time period begins after the survivor discovers or after they should have discovered an injury related to their abuse.
Are You Eligible to File a Lawsuit?
Speak With Our Lawyers to Learn About Your Legal Options
Start Here

Discovery Rule Example: ROSS v. John GARABEDIAN
In 1999, James E. Ross filed a lawsuit against John Garabedian. According to the lawsuit, Garabedian began sexually abusing Ross in 1968. Ross was 13-year-old at the time the abuse began.
Ross filed the lawsuit approximately 30 years after the alleged abuse took place. Although outside of the statute of limitations, Ross' legal team argued the case was still valid under the state of Massachusetts three-year discovery rule.
According to their argument, the abuse took place between 1968 and 1971. However, Ross did not discover the psychological impact of his abuse until 1996 during therapy.
A court of appeals sided with Ross, recognizing the trauma and delayed action of an abuse survivor.
How Discovery Rules Help Abuse Survivors
Extending the legal deadline can be critical for abuse survivors pursuing justice.
It can take years for survivors to come forward with allegations. In fact, the majority of child sexual abuse survivors will never disclose their abuse. In many cases, survivors miss their opportunity to file a lawsuit because they come forward after the statute of limitations has expired
Common Reasons Survivors Miss The Legal Deadline
Child sexual abuse survivors may miss the applicable legal deadline for a number of reasons, including:
Recovery Time

Many survivors need months or years to process the trauma of their abuse. The mental and physical effects of sexual abuse are often significant. The legal deadline may expire before a survivor is ready to disclose their abuse.

Additionally, many sexual abuse survivors may not understand the impact of the abuse until adulthood. The legal deadline may expire before a survivor recognizes an injury associated with their abuse.

Fear Of Disbelief

Many survivors who attempt to report abuse as children are ignored or accused of lying. The legal deadline may expire before these individuals attempt to disclose their abuse again.

Fear Of Retribution

Many survivors are coerced into sexual abuse through psychological manipulation or physical threats. The legal deadline may expire before these individuals are able to move past their fear, shame or guilt associated with the abuse.

Blocked Memories

Many sexual abuse survivors block or repress memories of their trauma. These memories may resurface later during therapy or after a triggering event. The legal deadline may expire before a survivor recovers their repressed memories.
---
Many states are recognizing these barriers abuse survivors face when seeking justice. Recently, lawmakers in multiple states have expanded the legal deadlines for child sexual abuse cases. These new statutes factor in the time it takes many survivors to disclose their abuse and seek legal action.
Some states have also created discovery rules specific to cases of child sex abuse. These discovery rules may help survivors with delayed discoveries.
An experienced attorney can help you determine your legal options before filing a child sexual abuse lawsuit.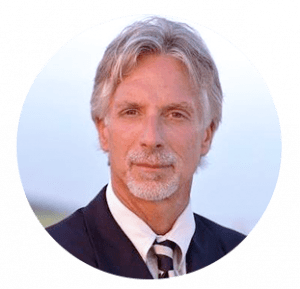 Meneo Group managing partner:
Ron Meneo
Ron Meneo is the managing partner of The Meneo Law Group. With more than 40 years of experience, he represents clients across the country on a variety of complex legal matters, including personal injury due to institutional sexual abuse, unsafe pharmaceutical drugs and other practice areas. He is a recipient of Martindale-Hubbell's prestigious AV® Preeminent Rating. He has also served as an editor and contributor for several legal journals.