Emotional Or Behavioral Signs Of Sexual Abuse
Victims of child sexual abuse are more likely to exhibit changes in their behavior or emotions than show physical signs of abuse. Common behavioral signs of child sexual abuse include the following:
Change in eating habits
Mood or personality changes
Low self-esteem or self-image
Trouble sleeping or frequent nightmares
Anxiety or depression
Hesitancy to be left alone with a certain individual or to be away from a primary caregiver
Decreased interest in school, activities and/or friends
Changes in mentality that promote self-harming behaviors
Exhibits runaway behaviors
Regressive behaviors (e.g., thumb sucking, bedwetting)
Excessive discussion of sexual topics
Excessive knowledge of sexual topics
Overly compliant behavior
Avoids physical contact with others
Avoids changing clothes, dressing or bathing
Signs of sexual abuse in girls may vary from the warning signs of sexual abuse in boys. Each child responds to sexual abuse differently. So, it is important to look for changes in physical and mental health in any young individual.
Additionally, signs of sexual abuse in teenagers may be different from signs of abuse seen in toddlers or young children.
For example, a teenage victim of sexual abuse may be more likely to self-harm or exhibit risky sexual behavior than a younger victim.
Note: While these behavioral changes may be signs of sexual abuse, they can also be signs of other trauma in a child's life such as the loss of a loved one. It is important to be vigilant for signs of abuse and ask questions if you notice multiple warning signs.
Physical Signs Of Child Sexual Abuse
Depending on the circumstances of the abuse, some victims may show physical symptoms. However, physical signs may be easily hidden or may go unnoticed by caregivers.
Sexual abuse victims may exhibit the following physical warning signs of abuse:
Bruising, bleeding, swelling or scabs around the mouth, genitals or anus
Pain, itching or burning in the genital region
Frequent pain during urination or bowel movements
Urinary tract infections (UTIs)
Sexually transmitted infections (STIs)
Unexplained health problems (headaches or stomach aches)
Abnormal vaginal or penile discharge
Pregnancy
Not all victims of sexual abuse will experience these physical signs. Victims of sexual abuse are more likely to display behavioral signs of abuse.
Signs An Adult May Be Abusing A Child
Many adult predators cultivate relationships with their victims prior to committing sexual abuse. This is a process known as grooming.
Through the grooming process, an adult often isolates a child victim and builds an emotional relationship with the child. The trust built through this newly formed relationship allows an abuser to manipulate the victim to take part in sexual acts.
You may be able to spot signs of child sexual abuse by identifying red flag grooming behaviors in an adult.
Common Signs A Potential Abuser Is Grooming A Child
Paying special attention to the child
Giving the child gifts
Frequently touching or hugging the child
Listening to the child as a confidant or friend
Offering help to the family of the child, including offering childcare services
Communicating with the child privately online
---
Source: Darkness to Light
91% of child sexual abuse victims know their abuser. Thus, it is important to observe the relationships and behaviors of children and the adults in their lives.
Responding To Signs Of Sexual Abuse In Children
Studies show the majority of child sexual abuse victims will not disclose their abuse during childhood. Thus, many cases of childhood sexual abuse go unreported.
Being vigilant and reporting suspected sexual abuse could save a child from further abuse or a life-threatening situation.
You do not need proof of abuse to make a report. Reasonable suspicion that abuse is taking place is enough to start an investigation.
If you are hesitant to make a report due to a lack of concrete evidence, consider consulting your local sexual assault service provider. They may be able to help you interpret the signs you've witnessed and determine if a report should be made.
Parents, guardians and voluntary reporters (e.g., friends, neighbors, community members) should always look for signs of abuse in children. Any sudden changes in behavior may be a sign that something is amiss.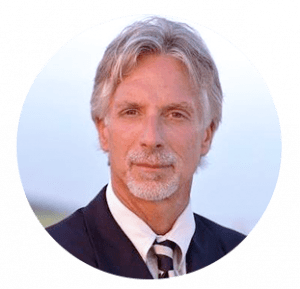 Meneo Group managing partner:
Ron Meneo
Ron Meneo is the managing partner of The Meneo Law Group. With more than 40 years of experience, he represents clients across the country on a variety of complex legal matters, including personal injury due to institutional sexual abuse, unsafe pharmaceutical drugs and other practice areas. He is a recipient of Martindale-Hubbell's prestigious AV® Preeminent Rating. He has also served as an editor and contributor for several legal journals.