What Is Clergy Abuse?
Clergy abuse refers to a member of the clergy sexually abusing a minor or another non-consenting person. Allegations of clergy sex abuse in the Catholic Church most often involve priests accused of abuse. For this reason, clergy abuse is often referred to as "priest abuse."
The majority of priest abuse cases are committed against minors. Thus, they are considered acts of child sexual abuse.
How Priests Sexually Abuse Children
Priest abuse often begins with a process called "grooming." Child predators often use this tactic to establish trust with a victim before abusing them.
As spiritual leaders, priests receive a great deal of trust from their congregation. This trust benefits predatory priests in several ways during the grooming process:
Identifying potential victims – As congregation leaders, priests build close relationships with their parishioners. Predators abuse these relationships and identify vulnerable youths as abuse targets.
Isolating victims – Parents and guardians often entrust a priest with their child's spiritual development. A predator may use this trust to isolate a child victim under the guise of spiritual counseling or tutorship.
Controlling and concealing the relationship – Priests are "men of God." Abusive priests often leverage this authority to threaten their victims with God's displeasure. By doing so, these predators can force a victim to continue and conceal the abuse.
Sexual Abuse In The Catholic Church
Sexual abuse by clergy members has been documented in every state in the United States. The abuse allegations span multiple decades and thousands of victims. 
In 2021, the U.S. Conference of Catholic Bishops (USCCB) reported 4,228 child sexual abuse allegations. These allegations were filed by 3,924 abuse survivors from July 1, 2019 through June 30, 2020. The incidents involved more than 2,700 individual clergy members from across the country. 
The report found that only 22 of the allegations involve current cases. However, survivors with older cases are still seeking legal justice and accountability from responsible dioceses.
Additionally, many high-ranking Church officials have orchestrated cover-ups. Instead of safeguarding children, many dioceses and church officials concealed the abuse and protected the abusers.
Catholic Priest Abuse Cover-ups
Many diocesan leaders moved accused priests to different parishes rather than report the abuse to law enforcement agencies. This practice of transferring abusive priests among parishes is commonly known as "priest shuffling." Church leaders shuffled priests and protected pedophiles over innocent child victims.
These cover-ups have led some victims to file claims against the dioceses and bishops who abused their power to protect priests.
Abused by a Diocesan Priest?
You May Be Able to Sue the Responsible Diocese
Start Here

Boston Globe Catholic Priest Scandal
Clergy sexual abuse in the Catholic Church has been documented for centuries, going back as far as the 11th century. It has gained increased media attention in the last two decades. This is due in large part to a series published in The Boston Globe.
In 2002, The Boston Globe published its findings after a months-long investigation into Catholic Church sexual abuse cases in Boston. In a series of articles, The Boston Globe detailed decades of sexual abuse by priests in the Greater Boston parishes. Furthermore, the articles detailed how high-ranking church officials covered up the abuse.
The results of this investigation caused a public outcry. For many Americans, the series broke their long-standing trust in the Catholic Church. The series also prompted similar investigations in several other states and cities. The incredible story of The Boston Globe's investigation also inspired the award-winning movie, Spotlight.
---
Priest Abuse By State
Catholic dioceses in every state have faced allegations of sexual abuse by priests or clergy members. In some states, these allegations have prompted legislative reform, giving survivors more legal rights.
Learn more about how specific states have changed their laws to support survivors:
Catholic Priest Database
Our team at AbuseLawsuit.com has compiled a nationwide list of abusive priests and clergy members. For your convenience, you can search the list of priests accused of abuse by diocese, state or name.
Clergy Abuse Statistics
From news reports, court documents and lists published by individual Catholic dioceses across the nation, there is a wealth of statistical data about sexual abuse in the Church.
How Many Catholic Priests Have Been Accused of Abuse?
More than 6,000 Catholic clergy members have been credibly accused of sexual abuse in the United States. Many of these accusations of abuse date back decades. Many of these clergy members are now deceased.
The 2021 USCCB report identified 2,458 priests involved in allegations of child sexual abuse. An additional 31 deacons and 248 "unknown clerics" were also included in the report.
These numbers are likely underestimations. As of January 28, 2020, 41 Catholic dioceses and religious orders have not released lists of priests accused of abuse. Furthermore, the majority of victims may never come forward with allegations of abuse.
When it comes to child sexual abuse, one allegation is too many. However, the average percentage of abusers found in the Catholic Church is generally no higher than the percentage of abusers found in other religions or outside of religious communities.
---
Source: Psychology Today
John Jay College Research Team Report
In 2004, The John Jay College Research Team conducted a study to review the extent of Catholic priest abuse in the United States. The U.S. Conference of Catholic Bishops commissioned the study. Today, the study is commonly referred to as the John Jay Report.
Following the study, the research team published a report titled The Causes and Context of Sexual Abuse of Minors by Catholic Priests in the United States, 1950-2010. The report notes approximately 11,000 incidents of child sexual abuse allegedly took place in the Catholic Church between 1950 and 2002. These allegations were reported to Catholic dioceses nationwide.
However, many of the allegations were reported decades after the incidents took place. The John Jay Report identified key data points around the scope of the child sexual abuse problem within the Catholic Church:
Predator Statistics
Between 1950 and 2002, accusations of child sexual abuse were made against 4,392 priests. This number makes up 4% of all Catholic priests serving the Church during this time period.
Only about 2% of all priests accused of abuse between 1950 and 2002 received prison sentences.
Victim Statistics
Between 1950 and 2002, 81% of victims abused by Catholic clergy members were male.
Between 1950 and 2002, 22% of victims were 10 or under at the time the priest abuse took place.
Location and Incidence Statistics
Between 1950 and 2002, 41% of Catholic Church sexual abuse took place in the home of the priest.
Incidents of abuse in the Catholic Church increased during the 1960s and 1970s. However, they began to decrease by the mid-1980s.
For general statistics surrounding child sexual abuse, visit our statistics page.
Have You Been Abused By a Priest?
If you are a survivor of sexual abuse by a priest, you are not alone. Every day, more survivors come forward with their experiences. It is not too late to speak up. No matter when the abuse took place, you can still report the incident.
Victims of Catholic priest sex abuse can report allegations to local law enforcement agencies or to the diocese where the abuse took place.
Depending on the circumstances of your case, there may also be legal options available to you.
Lawsuits Against The Catholic Church
Need Support?
Free, Confidential Case Evaluation.
If you or a loved one have suffered from the physical, mental and emotional effects of institutional sex abuse, you're entitled to legal representation and possible financial compensation.
Receive your response in 24 hours
A report from the Maryland attorney general on child abuse in the Archdiocese of Baltimore led to a new law to help victims to file lawsuits against abusers.
The FBI has opened an investigation into allegations that priests in the New Orleans archdiocese trafficked children across state lines to molest them.
---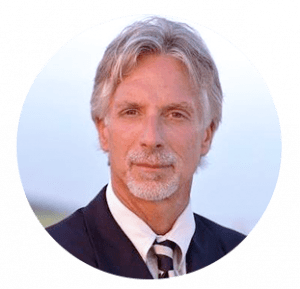 Meneo Group managing partner:
Ron Meneo
Ron Meneo is the managing partner of The Meneo Law Group. With more than 40 years of experience, he represents clients across the country on a variety of complex legal matters, including personal injury due to institutional sexual abuse, unsafe pharmaceutical drugs and other practice areas. He is a recipient of Martindale-Hubbell's prestigious AV® Preeminent Rating. He has also served as an editor and contributor for several legal journals.