What Is A Victim Compensation Fund?
Catholic dioceses create clergy abuse compensation funds to pay victims for the harm they suffered. Survivors often use these funds to make up for lost wages or pay for medical expenses related to the abuse, such as mental health services.
Are There Other Names For Catholic Church Compensation Funds?
Archdioceses, dioceses and states use different names for their victim compensation funds and programs. Other names may include the words "independent," "reconciliation," or "reparations." For example, the Archdiocese of Los Angeles created a program called the "Independent Compensation Program (ICP)" to compensate those sexually abused by clergy serving the diocese.
Why Does The Roman Catholic Church Create Compensation Funds?
Catholic Church compensation programs are intended to reimburse people the church has harmed. In 2002, a Boston Globe investigation found church officials led a widespread cover-up of child sexual abuse in Catholic dioceses. Since then, compensation funds have become a common way for dioceses to respond to Catholic clergy members sexually abusing children. 
Compensation funds may enable dioceses to avoid civil abuse cases, especially when a state has expanded its statute of limitations. Typically, when a survivor accepts a compensation fund payout, they also agree to waive their right to sue the diocese. Experts say compensation funds can save the Catholic Church hundreds of millions of dollars.
Additionally, lawsuits often lead to the release of informational documents. These documents can detail the sexual misconduct of clergy members and name church leaders who concealed the abuse. Compensation programs often allow dioceses to keep incriminating information private.
Who Creates A Compensation Fund?
An archdiocese or diocese is generally responsible for creating compensation programs to pay priest abuse survivors. Despite being created by dioceses, these programs are often run by independent third-party administrators. The third-party administrators usually determine the payment amounts.
How Do I File A Claim With A Catholic Church Compensation Program?
Compensation funds have deadlines for claim applications, so it's important to file a claim in a timely manner. Talking with an attorney before filing a claim can help you gather information about the claims process.
If you choose to file a claim through a compensation program, you will likely work with a claims coordinator or administrator. Clergy abuse compensation programs often have claims coordinators or administrators who are responsible for collecting and processing the claims. They may also coordinate a committee of reviewers. The committee can determine the claim's validity and the payout amount.
Find Out if a Compensation Fund Is Right for You
Speak With Our Legal Team Today to Review Your Options
Start Here

How Are Compensation Programs Different From Lawsuits?
Compensation funds have unique benefits, as well as significant drawbacks. They can provide faster payments to survivors. However, they typically pay smaller sums than lawsuit settlements. Compensation programs also sometimes ban victims of sexual abuse from talking about their abuse.
Survivors should talk to an attorney to determine whether a compensation fund or lawsuit is right for them.
For survivors, the possible benefits of a compensation fund include:
Faster payouts
Potentially the ability to remain anonymous
Compensation programs can also have costs for survivors, such as:
Smaller payments than litigation
Giving up the right to sue later
Potentially being banned from publicly talking about the abuse or compensation
Less accountability for abusers
In 2019, the Survivors Network of those Abused by Priests (SNAP) encouraged fellow survivors to review their options carefully before pursuing a compensation fund payout.
"We believe that the best way to expose wrongdoing and enforce accountability is for crimes to be made public and for punishment and compensation to be meted out by courts, not the institutions that allowed the wrongdoing to happen in the first place. Survivors deserve a chance to have their day in court and shed light on their abuse, and that can only happen when statutes of limitations are reformed, civil windows are opened, and bishops are held accountable in courts of law."
How Much Is The Average Compensation Fund Payout?
Unfortunately, the national payment average is unknown. However, some state-level payment information is available. For example, seven Pennsylvania dioceses paid out an average of roughly $148,000 to more than 500 survivors.
What Victim Compensation Funds Are Open Currently?
As of January 2021, all compensation programs are closed. Previously, the following states had compensation funds for clergy abuse survivors:
Recently Closed Victim Compensation Funds
Which Dioceses Will Open Victim Compensation Funds In The Future?
A growing number of dioceses have declared bankruptcy. Recently, several have cited the combination of COVID-19 and child sexual abuse settlements as the reason for their financial troubles. In this unprecedented time, it is difficult to predict future compensation programs.
What If My Diocese Doesn't Have A Victim Compensation Program?
Survivors should talk with an attorney if their diocese hasn't started a victim compensation program. But, even when your diocese has opened a compensation fund, it can be helpful to consult a lawyer regarding your options. An attorney can help you review all of your options so you can make the best decision for you, and our consultations are free.
Need Support?
Free, Confidential Case Evaluation.
If you or a loved one have suffered from the physical, mental and emotional effects of institutional sex abuse, you're entitled to legal representation and possible financial compensation.
Receive your response in 24 hours
Claimants who refused settlements from the program or did not file a claim with the program may still be eligible to file a civil lawsuit.
The Erie Diocese paid $31.35 million to handle clergy sex abuse claims. The diocese paid $16.6 million directly to survivors from its victim compensation fund.
---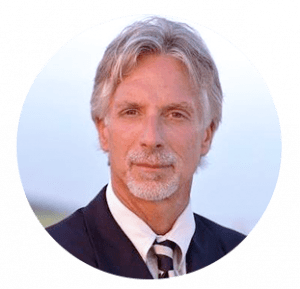 Meneo Group managing partner:
Ron Meneo
Ron Meneo is the managing partner of The Meneo Law Group. With more than 40 years of experience, he represents clients across the country on a variety of complex legal matters, including personal injury due to institutional sexual abuse, unsafe pharmaceutical drugs and other practice areas. He is a recipient of Martindale-Hubbell's prestigious AV® Preeminent Rating. He has also served as an editor and contributor for several legal journals.