The Meneo Law Group is no longer accepting any new claims of sexual abuse by the Boy Scouts of America.
The Boys Scouts filed for bankruptcy in February 2020. The U.S. Bankruptcy Court handling the proceedings set a bar date for childhood sexual abuse claims against the scouting organization. Child sexual abuse survivors were given until November 16, 2020 to file an abuse claim against the Boy Scouts.
After this November 16, 2020 bar date, no further claims of childhood sexual abuse (occurring before the Boy Scouts filed for bankruptcy) can be filed against the Boy Scouts.
Consequentially, The Meneo Law Group is no longer accepting new clients claiming sexual abuse at the hands of the Boy Scouts of America.
A History Of Sexual Abuse In The Boy Scouts
Sexual abuse allegations in the Boy Scouts led to several investigations throughout the years. These investigations exposed a history of abuse in the organization dating back decades. Often, scout leaders or adult volunteers abused scouts who were minors at the time. Other allegations highlight abuse committed between scouts.
In its early years, the Boy Scouts lacked safety measures to mitigate abuse. Today, the organization has enacted several regulations to prevent abuse. Before these regulations were in place, there were regular practices in the organization that enabled grooming and child sexual abuse, including:
Unvetted, adult volunteers led scout troops. Volunteers weren't required to undergo background checks. Thus, a person with a history of abuse could join the organization without revealing his criminal record.
One adult volunteer would lead a large troop. One scoutmaster could take a large number of boys on overnight trips. Sequestered locations and a lack of supervision made abuse possible on these trips. Today, each troop requires at least two adults to be present for any scouting activity.
The reputation of the Boy Scouts instilled trust among parents. The Boy Scouts had a reputation for fostering good values in young boys. This reputation encouraged parents to enroll their sons without questioning their sons' safety.
Investigations also uncovered secret files of abusers within the organization. The list was known internally as the "ineligible volunteer" folders. Externally, people refer to it as the "perversion files."
Boy Scout Perversion Files
The Boy Scouts' "perversion files" are a running list and documentation of abuse allegations. Many of the abusers on the list were removed from positions in the organization. However, the Boy Scouts did not report the abuse to local law enforcement agencies.
A 2010 lawsuit filed by six former scouts forced the organization to hand over the files. The lawsuit ended with a win for the plaintiffs and an award of $18.5 million in punitive damages. Shortly after, in 2012, the Oregon Supreme Court ordered the Boy Scouts to publicly release the secret files.
In a civil lawsuit, punitive damages may be awarded to the plaintiff on top of other compensation. Punitive damages financially punish the defendant and discourage similar behavior in the future.
The "perversion files" total more than 15,000 pages. After their release, The New York Times reported the documents identified 1,247 abusive scout leaders between 1965 and 1985. However, recent research shows even greater numbers of abusers detailed in the files.
In 2019, Janet Warren, a professor at the University of Virginia, released her findings after reviewing the files. The Boy Scouts began compiling the files following World War I. Warren's research identified 7,819 abusers active in the organization between 1944 and 2016. Cumulatively, Warren's research identified 12,254 victims.
The list was meant to document abuse and keep abusers out of the organization. But, several of the listed abusers managed to stay active in the Boy Scouts. The incidents on the list weren't reported to the police and the list wasn't published publicly. This allowed many abusers to move from troop to troop, continuing their abuse.
The "perversion files" offer a glimpse into decades of abuse in the organization. However, experts agree the list isn't the complete picture. Reporting child sexual abuse can be very difficult for victims. It can take decades for a victim to heal and feel safe enough to report abuse. There could be thousands more unaccounted victims of Boy Scouts sex abuse.
Boy Scouts Lawsuits
A long history of hidden sex abuse has led to hundreds of sexual abuse cases against the Boy Scouts. The plaintiffs in these sexual abuse lawsuits claim the organization failed to protect scouts from abusive volunteers.
In February 2020, the Boy Scouts filed for bankruptcy to handle a growing number of sexual abuse cases. This bankruptcy filing suspended all litigation against the national scouting organization.
As of December 3, 2020, survivors of Boys Scouts sexual abuse have limited options to receive compensation. As a part of the Boy Scouts bankruptcy filing, victims abused before February 18, 2020 had to file a claim with the U.S. Bankruptcy Court by November 16, 2020.
Consequently, victims who have suffered abuse since the Boy Scouts filed for bankruptcy in February 2020 will have the most legal options. For such victims, the legal deadline to file will depend on the applicable state statutes of limitations.
Some survivors are considering suing local Boy Scouts counsels for their role in concealing abuse. This may be an option for survivors with older cases looking for other legal avenues.
However, at the time, The Meneo Law Group is not accepting new cases of sexual abuse by scout leaders.  
Boys Scouts Bankruptcy
To handle the growing number of costly lawsuits and settlements, the Boy Scouts of America filed for Chapter 11 bankruptcy in February 2020.
Chapter 11 bankruptcy is used to protect businesses that are struggling financially. The process evaluates and reorganizes a business' assets. In doing so, a business can pay off debts while maintaining enough capital to continue operating.
The bankruptcy filing pauses all pending lawsuits against the organization. In order to pay victims who have or intend to file a lawsuit, the Boy Scouts plan to set up a victims' compensation trust. This plan has yet to be accepted by the bankruptcy court.
If the court accepts the plan to create a trust, victims will be paid an amount of money determined by the court. However, the amount paid by similar trusts is typically less than the amount a victim could win through a lawsuit.
In May 2020, a deadline was established within the bankruptcy proceedings for victims seeking compensation. Victims were required to file a claim of abuse through the Boy Scouts bankruptcy proceedings. These claims had to be filed by November 16, 2020, in order to be considered for compensation.
August 2021 Update | Boy Scouts' Bankruptcy
On August 19, 2021, U.S. Bankruptcy Court Judge Laurie Selber Silverstein approved the Boy Scouts of America's reorganization plan. The plan includes $850 million to resolve thousands of child sexual abuse claims and compensate survivors.
The national scouting organization still needs approval from its insurers and creditors, including abuse survivors. The organization currently faces roughly 82,000 sexual abuse claims.
Learn more about the recent settlement agreement here >
The Meneo Law Group's Full Statement Regarding BSA Abuse Cases
The United States Bankruptcy Court (USBC) overseeing the Boy Scouts of America's ("BSA") Chapter 11 bankruptcy petition for reorganization established November 16, 2020 as the "Bar Date" for the filing of all claims of childhood sexual abuse asserted against BSA. After this November 16, 2020 Bar Date, no further claims of childhood sexual abuse (occurring before BSA's Chapter 11 petition was filed) can be filed against BSA – and any attempted filing of such a claim will be void and have no legally enforceable effect.
Consequently, we are not accepting any new clients who allege that they were abused as children by perpetrators who were agents, representatives or otherwise affiliated with the Boy Scouts of America.
Boy Scouts Settlements
The Boy Scouts have paid millions of dollars to victims of sexual abuse through settlements and verdicts. Between 2017 and 2019, the Boy Scouts paid roughly $150 million in settlements and legal fees.
Boy Scouts proposes $850 million settlement to sexual abuse survivors. Insurance companies could potentially be required to contribute billions more.
The Boy Scouts have proposed a revised plan to pay abuse victims after lawyers and advocates criticized the first plan as "inadequate."
---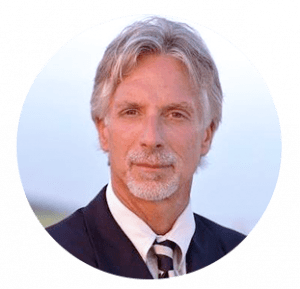 Meneo Group managing partner:
Ron Meneo
Ron Meneo is the managing partner of The Meneo Law Group. With more than 40 years of experience, he represents clients across the country on a variety of complex legal matters, including personal injury due to institutional sexual abuse, unsafe pharmaceutical drugs and other practice areas. He is a recipient of Martindale-Hubbell's prestigious AV® Preeminent Rating. He has also served as an editor and contributor for several legal journals.