Search Our List of Clergy Accused of Abuse
Our database contains records of Catholic priests and clergy members accused of child sex abuse, dating back decades. Using our search tool, you can explore this list of priests accused of abuse by diocese or state. You can also find a priest by name.
Our Catholic priest database lists individuals facing clergy abuse allegations. AbuseLawsuit.com does not imply guilt for any accused individual on this list.
Select a letter to view accused clergy members alphabetically by last name.
Priest Abuse By State
Catholic dioceses in every state have faced allegations of sexual abuse by priests or clergy members. In some states, these allegations have prompted legislative reform, giving survivors more legal rights.
Learn more about how specific states have changed their laws to support survivors:
Priest Abuse List FAQs
What If A Clergy Member Is Not On This List?
Not all abusive clergy members are on our list. We update our accused priest database as we discover new information. Currently, 41 Catholic dioceses and religious orders in the United States have not released lists of priests credibly accused of abuse. These dioceses serve 9 million Catholics in the United States.
The Catholic Church has been criticized for protecting abusers over victims. For example, many dioceses and religious orders have left abusers off their lists. The Associated Press discovered 900 clergy members accused of child sexual abuse were unaccounted for on these lists.
Thus, you can sue an abusive priest who is not on our list. If you were abused by a clergy member who is not listed in our database, you can still take legal action.
Abused by a Priest Not Listed in Our Database?
Speak with One of Our Legal Experts Today
Start Here

How Many Catholic Priests Have Been Accused Of Abuse In The United States?
Our database contains more than 6,000 Catholic clergy members accused of abuse in the United States. However, this number is an underestimation of the full scope of abuse in the Catholic Church. Many survivors of clergy abuse may never come forward with their experiences, so the exact number isn't known.
What Percentage Of Priests Have Been Accused Of Abuse?
According to the John Jay Report, between 1950 and 2002, approximately 4% of Catholic clergy members in the United States faced credible allegations of child sexual abuse.
Have Any Priests Been Prosecuted On This List Of Accused Priests?
Yes, our list includes some priests who have been criminally prosecuted and convicted of their crimes. However, this number is lower than the number of priests who have been accused.
The John Jay Report analyzed 4,392 priests and deacons facing allegations of sexual abuse of minors or sexual misconduct between 1950 and 2002. Of the 4,392 clergy members analyzed in the report, 1,021 of the incidents were reported to the police. Of these 1,021 accused clergy members, 252 or roughly 25% were criminally convicted.
Despite this low conviction rate, many victims have found justice through settlements and civil lawsuits. If you are a survivor of priest abuse, you may have legal rights. Our legal team can help you determine your legal options.
Need Support?
Free, Confidential Case Evaluation.
If you or a loved one have suffered from the physical, mental and emotional effects of institutional sex abuse, you're entitled to legal representation and possible financial compensation.
Receive your response in 24 hours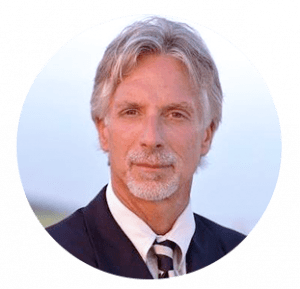 Meneo Group managing partner:
Ron Meneo
Ron Meneo is the managing partner of The Meneo Law Group. With more than 40 years of experience, he represents clients across the country on a variety of complex legal matters, including personal injury due to institutional sexual abuse, unsafe pharmaceutical drugs and other practice areas. He is a recipient of Martindale-Hubbell's prestigious AV® Preeminent Rating. He has also served as an editor and contributor for several legal journals.