Lyft Drivers Attacked By Passengers
Numerous passengers and third-party individuals have attacked Lyft drivers. Incidents range from physical assault to robbery and carjacking. Many of these encounters involved weapons. For some drivers, the physical assault turned fatal.
Examples Of Physical Assaults On Lyft Drivers
In August 2021, a California Lyft driver was attacked. The driver picked up the assailant from a bar where he was DJing. When the driver told the rider that there was not enough room for his equipment, the rider grew angry. He attacked the driver with a microphone stand. The attacker was arrested for assault with a deadly weapon.
In March 2021, a pair of Chicago riders attacked and carjacked their Lyft driver. The couple insisted on making a stop at a fast-food restaurant. When the Lyft driver reminded them not to eat in his car, the passengers began physically attacking him. The car was stolen, along with several of the driver's belongings. Police later arrested the male passenger.
Lyft Drivers Sexually Assaulted By Passengers
Lyft drivers have also been victims of sexual violence, including sexual harassment. These incidents of rideshare sexual assault often include physical violence as well.
Examples Of Sexual Assaults On Lyft Drivers
In April 2019, an Atlanta Lyft driver was sexually assaulted by her passenger. The man invited her back to his apartment and offered to pay for the ride with sexual favors. When she refused, the rider sexually assaulted her. The driver was able to flee and call the police. The rider was arrested and later given a restraining order after stalking the woman online.
A Los Angeles Lyft driver reported two instances of sexual harassment. In the first, she was groped by a drunken male passenger. The driver was able to convince the man's friend to take him home. The second incident also involved a drunk passenger. He tried to put an arm around her shoulder and became angry when she rebuffed the attempt.
Your Legal Options After A Lyft Assault
Before pursuing legal options, survivors of rideshare-related physical or sexual assaults are advised to seek medical attention for any physical injuries.
For many Lyft drivers attacked by a passenger or third-party, the next step may involve exploring legal options. Survivors may find a sense of justice and empowerment through legal action.
Results vary depending on the type of legal action taken. Rideshare assault survivors have seen the following results:
The attacker is criminally charged and sentenced.
The responsible ride-hailing company pays a settlement to the survivor.
The responsible ride-hailing company faces public scrutiny for its negligent role in the attack.
The responsible ride-hailing company is pressured into changing its policies to prevent future attacks and related litigation.
As a survivor, there are typically two options available to you if you decide to pursue legal action.
Survivors can typically file civil lawsuits against their attacker and the responsible rideshare company.
Survivors can also report the incident to law enforcement. Reporting the crime may lead to criminal charges against the attacker.
Filing A Lyft Assault Lawsuit
Lyft drivers attacked or assaulted during rides often choose to file civil lawsuits. Survivors may choose to sue their attacker and/or the rideshare company involved.
Lyft currently faces numerous assault lawsuits. Survivors allege the company failed to protect drivers and riders. Additionally, the company has been accused of mishandling assault allegations.
Assault survivors who sue their assailant and the responsible rideshare company may be able to hold one or both parties financially responsible for the attack. This can help the survivor pay for any expenses related to the assault, including:
Medical bills
Therapy bills
Loss of income due to an injury
Property damage in the event of a robbery or carjacking
Filing a civil lawsuit can also put pressure on rideshare companies to change their policies in order to avoid future litigation. Although Lyft has been slow to improve safety measures, Uber added several new in-app features following multiple assault lawsuits.
Policy changes and new safety features cannot heal the trauma experienced by survivors. However they may be able to improve the industry for current rideshare drivers. Many survivors have been empowered by seeing their legal action effect systemic change.
The Meneo Law Group can help determine if you are eligible to file a civil lawsuit. Our legal experts have more than 30 years' experience working with survivors of physical and sexual assault.
Is a Civil Lawsuit Right for You?
Submit a Free Confidential Case Review to Learn More
Start Here

Report The Assault To Law Enforcement
Reporting assault to the local police department may lead to criminal charges against the assailant.
A survivor does not file criminal charges against their attacker. A prosecutor or district attorney will typically bring the charges against offenders. A favorable verdict may result in a prison sentence, probation and/or a monetary fine.
Rideshare assault victims may choose to file a civil lawsuit and report the crime to law enforcement. In some cases, establishing a police report or documentation of the assault and related injuries may strengthen a civil claim.
Attacks On Lyft Drivers | FAQs
Do Lyft Drivers Get Assaulted?
Yes. Lyft drivers have been assaulted by passengers and third-party individuals during rides.
Unfortunately, it is difficult to determine how often Lyft drivers get attacked. Many incidents go unreported for various reasons.
However, based on the numerous reports, assault is a risk for Lyft drivers. Survivors and advocates agree that more needs to be done to protect drivers.
Free, Confidential Case Evaluation.
If you or a loved suffered a sexual or physical assault while using Uber and Lyft, you're entitled to legal representation and possible financial compensation.
Receive your response in 24 hours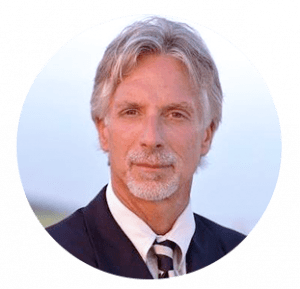 Meneo Group managing partner:
Ron Meneo
Ron Meneo is the managing partner of The Meneo Law Group. With more than 40 years of experience, he represents clients across the country on a variety of complex legal matters, including personal injury due to institutional sexual abuse, unsafe pharmaceutical drugs and other practice areas. He is a recipient of Martindale-Hubbell's prestigious AV® Preeminent Rating. He has also served as an editor and contributor for several legal journals.