Why Might I Need A Lyft Or Uber Lawyer?
Victims of rideshare assault are often left feeling powerless. Learning about their legal options and deciding how to hold their abusers accountable can help survivors take back control. Rideshare lawyers can help you get started.
Depending on the local laws and statutes, you may have several legal options to consider. A knowledgeable Uber or Lyft assault lawyer will help you determine which laws apply to your case. They can also keep you informed of any legal developments that might make it easier to file Uber lawsuits or Lyft lawsuits.
For instance, several states have passed laws expanding the legal deadlines for sexual offenses. These new laws give victims more time to process their experience and take legal action.
An Uber and Lyft sexual assault attorney will make sure you submit a civil lawsuit before the legal deadline passes.
Considering a Rideshare Lawsuit After An Assault?
We Can Help — Speak With One of Our Attorneys Today
Start Here

What Should I Look For In A Lyft Or Uber Assault Attorney?
The trauma of surviving an assault can make finding a lawyer seem daunting. Knowing what to look for in a rideshare assault lawyer can make the task more manageable.
Keep the following questions in mind when considering a law firm:
Do you feel comfortable sharing your experience with them?
Are they emotionally supportive and respectful of your needs?
How much experience do they have working with rideshare assault survivors?
How familiar are they with state and federal laws that may affect your case?
Do they have a history of success representing rideshare assault survivors?
Can they share client recommendations or settlement information?
Are they well-respected in their fields? Has their work with survivors won them accolades or awards?
Why Choose Us
"My wife and I cannot thank you enough for your help in this case. We want to make note of your professionalism and empathy in this matter."
Why Choose Us
"I have been wondering how people that I do not know have taken it upon themselves to take such very good care of, advocate for and treat me with such respect…I am so very grateful to you all…"
Why Choose Us
"You made a difference in my life. I am forever grateful."
What If I'm Not Ready To File A Lawsuit?
Deciding whether or not to file a lawsuit is a deeply personal decision. Many rideshare assault survivors find that taking legal action helps them heal. Others may not feel ready to file a case. Speaking with an experienced Lyft or Uber lawyer can help you make the right choice for you.
If you do choose to file a lawsuit, you may see multiple benefits, including:
Through a lawsuit, you may be able to hold an abusive driver or passenger accountable, as well as negligent rideshare services.
Through a lawsuit, you may be able to receive compensation for the damage done by the abuser.
Through a lawsuit, you may be able to reclaim your agency by speaking your truth.
Through a lawsuit, you may be able to shed light on an industry that puts rideshare drivers and riders at risk.
Through a lawsuit, you may be able to put pressure on rideshare companies to change safety policies and prevent future assaults.
Why Choose The Meneo Law Group?
For 30 years, The Meneo Law Group has represented survivors of sexual and physical assault, as well as serious sexual harassment. We treat clients with compassion and honor their survival. Our legal team is committed to using our professional expertise to help survivors of rideshare assault obtain justice and compensation.
The Meneo Law Group also offers helpful resources for survivors considering legal action. On AbuseLawsuit.com, we cover educational topics, such as the various types of sexual violence, as well as legal topics.
Free, Confidential Case Evaluation.
If you or a loved suffered a sexual or physical assault while using Uber and Lyft, you're entitled to legal representation and possible financial compensation.
Receive your response in 24 hours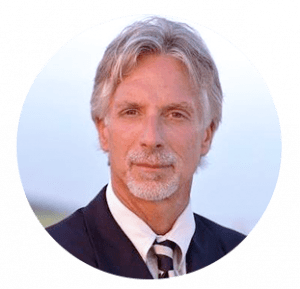 Meneo Group managing partner:
Ron Meneo
Ron Meneo is the managing partner of The Meneo Law Group. With more than 40 years of experience, he represents clients across the country on a variety of complex legal matters, including personal injury due to institutional sexual abuse, unsafe pharmaceutical drugs and other practice areas. He is a recipient of Martindale-Hubbell's prestigious AV® Preeminent Rating. He has also served as an editor and contributor for several legal journals.