What Is A Civil Case?
A civil case is a lawsuit over private rights. Any private citizen has the right to file a civil case to enforce a private right provided by law.
For example, one party may negligently injure another party by failing to uphold a certain responsibility. The injured party may sue to enforce their right to damages for injuries caused by negligence.
Damages are sums of money that a plaintiff may be awarded from a successful lawsuit.
Many youth and religious organizations, such as the Catholic Church and the Boy Scouts of America, have been sued over negligence related to child sexual abuse. Similarly, companies such as Airbnb, Grubhub, Lyft and Uber have faced negligence claims related to sexual assault and physical attacks associated with their services.
Civil Case Examples
Breach of contract
Property damage
Custody disputes
Bankruptcy
Defamation (slander or libel)
Negligence resulting in an injury or death
What Is A Criminal Case?
A criminal case is a legal action brought by the government, charging a person with a crime. This is true in all criminal cases, despite the fact that many criminal offenses are committed against individuals.
A representative of the government, such as a prosecutor or district attorney, will bring criminal charges against the accused and litigate the case against them.
Main Differences Between A Civil And Criminal Case
There are several major differences between civil and criminal cases:
How Cases Are Initiated

Criminal 

Prosecutors or district attorneys representing the local, state or federal government initiate the criminal case.

Civil

A private party, otherwise known as the plaintiff, initiates a civil case. The plaintiff is often the injured party or the victim of a crime. The plaintiff will usually hire a lawyer to represent them and file their case.

How Statute Of Limitations Apply

A statute of limitations (SOL) is a legal deadline. SOLs vary based on the jurisdiction, the criminal or civil dispute and the type of injury.

Sometimes the same injury can violate both a civil and a criminal law. In these instances, there are often separate legal deadlines to file a civil claim versus pursuing criminal charges.

For example, in the state of New York, survivors of child sexual abuse can file a civil lawsuit against an abuser until they reach 55 years of age. However, for the same exact crime, prosecutors must bring criminal charges against the abuser before the victim turns 28 years of age.

Some states may also have a separate discovery rule for survivors who discover injuries related to their abuse later in life.

Burden Of Proof

In either case, the accuser must establish proof of their claims. This requirement is known as the burden of proof.

Criminal 

In a criminal case, the prosecution has the burden to prove the defendant committed the crime "beyond a reasonable doubt." This burden requires a judge or jury to be fully convinced that the defendant is guilty.

Because a criminal case can result in a greater punishment, the burden of proof is higher than what is required in a civil case.

Civil

In a civil case, the standard of proof is relatively lower than in a criminal case.

The plaintiff has the burden to prove the defendant is liable for the claim based on a "preponderance of the evidence" or "clear and convincing evidence."

Put simply, the plaintiff in a civil case must prove the claim against the defendant is more likely to be true than untrue.

How Cases Are Decided

Criminal 

A jury typically decides the outcome in a criminal trial.

Civil

A civil court judge typically decides the outcome in a civil case.

Punishment

Criminal

Depending on the crime, a convicted criminal may face prison time, probation and/or a monetary fine.

Civil

Punishment in a civil case is typically a monetary penalty. A civil case may also result in an injunction or an order to change or cease behavior.

If a defendant is found liable in a civil proceeding, they do not serve jail time or receive probation.
How To Tell The Difference Between A Civil And Criminal Law
Whether a person violated a criminal or civil law determines whether there can be a civil or criminal case against them. State and federal lawmakers determine whether a law is civil or criminal in nature.
There are instances where a civil and criminal law exist to address the same injury against a person. In these instances, a private individual and the government may bring a case against the person alleged to have caused the harm.
Some Acts Lead To Civil Lawsuits And Criminal Charges
Some acts can lead to a civil and a criminal case. For example, many Catholic dioceses have been sued and prosecuted for their role in priest abuse scandals.
In many of these cases, a priest or clergy member sexually abused a minor. Rather than report the abuse, many dioceses and church officials covered it up.
A prosecutor may bring criminal charges against church officials who covered up or ignored abuse. A private individual may also be able to sue the diocese for failing to report the abuse to the proper authorities.
Many of these civil cases against negligent Catholic dioceses have resulted in settlements or payouts for victims.
An experienced, knowledgeable lawyer can help victims determine if a civil lawsuit can be filed following abuse.
Some personal injury attorneys, such as The Meneo Law Group, will work on a contingency basis. This means the client will only pay their legal team if a settlement or monetary award is secured.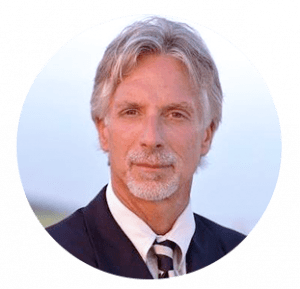 Meneo Group managing partner:
Ron Meneo
Ron Meneo is the managing partner of The Meneo Law Group. With more than 40 years of experience, he represents clients across the country on a variety of complex legal matters, including personal injury due to institutional sexual abuse, unsafe pharmaceutical drugs and other practice areas. He is a recipient of Martindale-Hubbell's prestigious AV® Preeminent Rating. He has also served as an editor and contributor for several legal journals.