Why Rideshare Assault Happens
The nature of ridesharing gives predators a unique opportunity to exploit and assault drivers and passengers. There are several reasons why sexual and physical assault may occur more frequently in the rideshare industry.
Risks Of Gig Workers
Unlike a taxi service, rideshare drivers are generally independent contractors. They are not required to follow the same regulations or licensing requirements.
Uber and Lyft conduct criminal background checks when a person applies to be a driver. However, until recently, neither company reran background checks to see if a driver committed a crime after being hired by the company. This is one example of how these companies may have failed to protect their customers and contract drivers.
Safe Option Stereotype
One of the reasons ridesharing has become so common is people often use the service to get a designated driver. In our society, ridesharing is often portrayed as a safe form of transportation when a person isn't able to drive due to intoxication. Unfortunately, many survivors of Uber and Lyft assaults are people who weren't able to give consent or protect themselves at the time.
Carpool Options
Several rideshare companies offer carpool features that bring multiple individual riders into a vehicle at one time. These people are not acquainted. This option often offers riders lower fares. In some cases, this has led to assaults between riders.
Lack Of Safety Measures
Because Uber and Lyft drivers use their own vehicles, the vehicles lack many safety features found in modern taxis, such as physical dividers, dashboard cameras or vehicle tracking. This can impact the safety of drivers and riders.
Why Are Rideshare Drivers Attacked?
Although most rideshare assault coverage focuses on riders, many drivers have also been victims of sexual and physical assault. In 2021, at least 124 rideshare and delivery drivers were victims of carjackings. As a result of these attacks, 11 drivers died and many others sustained severe injuries
As gig workers, rideshare drivers do not operate under the same safety requirements as taxi drivers or regulated public transit systems. Thus, rideshare drivers may be more vulnerable to attacks. Most rideshare vehicles lack safety features seen in cabs, such as physical dividers and dashboard cameras. Additionally, the presence of multiple passengers can pose a danger to drivers as well.
If you were physically or sexually assaulted while driving for Uber or Lyft, consider your legal options today. Submit a free case evaluation to learn more >
Uber & Lyft Sexual Assaults
According to a report from Uber, users reported nearly 6,000 sexual assault cases to the company between 2017 and 2018. Lyft has not released similar sexual assault data. However, Uber's report, media coverage and court documents provide some insights surrounding rideshare sexual assault.
Rideshare Sex Assault Victim Insights
Both passengers and drivers have been victims of rideshare sexual assault. However, based on Uber's collected data, passengers may face a greater risk of victimization. 
Uber's report found in cases of "non-consensual sexual penetration," passengers made up 92% of victims between 2017 and 2018. Drivers were the victims in roughly 7% of reported acts of non-consensual sexual penetration.
Despite lower odds, drivers are still at risk of sexual assault. Female drivers, especially, are at risk of unwanted physical contact, sexual violence or other acts of sexual misconduct. Although taxi drivers face similar risks, they tend to have more protections in place than rideshare drivers.
Rideshare drivers lack a number of protections seen in the taxi industry:
Most rideshare drivers are independent contractors. As such, they have fewer rights to demand safer work conditions.
Rideshare vehicles are commonly personal cars and often lack safety features to protect drivers and passengers. These might include partitions or ride-monitoring technology.
Rideshare Sex Assault Abuser Insights
According to Uber's US Safety Report, rideshare passengers and drivers have been accused of sexual assault and sexual harassment. Sexual assaults by Uber drivers make up 54% of the reported incidents. Riders were the accused party in 45% of the reported incidents.
Uber & Lyft Physical Assaults
In general, physical assaults and homicides are known hazards in the transportation industry. For example, taxi and limousine drivers face high violent death rates.
Rideshare drivers may face an even greater risk of violence given the lack of safety measures in place to protect them. Passengers are also at risk of violence and severe physical assaults while using rideshare services.
Uber's US Safety Report only provides data surrounding fatal physical assaults. According to the company's report, 19 fatal physical assaults were reported between 2017 and 2018. Of the 19 victims:
Eight victims were riders/passengers.
Seven victims were drivers.
Four victims were third-party bystanders.
Lyft has not released similar data surrounding physical assaults, fatal or otherwise.
Although the transportation industry has a higher risk of violence, victims have found little help from rideshare companies such as Uber and Lyft. For example, as independent contractors, assaulted drivers often shoulder the financial consequences and trauma of an attack on their own. Rideshare companies are under no obligation to cover medical bills or costs associated with a severe assault on a rideshare driver or passenger.
As more victims share their rideshare assault experiences, they may effect change at Uber and Lyft. Rideshare assault survivors are filing civil lawsuits against these companies for failing to protect users from harm.
Rideshare Assault Lawsuits
As the Uber and Lyft scandals become more widely publicized, more survivors of rideshare assault are taking legal action. Uber and Lyft currently face hundreds of lawsuits filed by assault victims. With these lawsuits, survivors seek legal compensation, justice and accountability.
Uber Assault Lawsuits
Although Uber has taken steps to prevent future assaults, the company is still facing lawsuits filed by survivors. Advocates question if the company has done enough.
Learn More

Lyft Assault Lawsuits
Survivors have filed numerous sexual and physical assault lawsuits against Lyft. More lawsuits against the company are expected in the near future.
Learn More

Do I Need A Rideshare Lawyer?
If you or someone you know is a victim of Uber and Lyft sexual assault, physical assault, unwanted physical contact, indecent exposure or rape, you have legal rights. Many survivors have gained a sense of justice and closure by holding their abusers accountable. An experienced rideshare assault lawyer can help you navigate the legal justice system and build a strong case against your abusers.
The Meneo Law Group has more than 30 years of experience representing survivors of assault and sexual abuse. Our rideshare attorneys recognize how difficult it can be for survivors to acknowledge their assault. We will handle your case with empathy, sensitivity and respect. All conversations about your experiences are kept strictly confidential.
Our lawyers work tirelessly to help clients find the justice they deserve, including financial compensation. Holding responsible organizations accountable can also help prevent future incidents of assault. For example, following numerous assault lawsuits, Uber and Lyft have begun enacting several safety policies to protect their users. Many survivors have found comfort and closure by affecting change in addition to seeking compensation.
Submit a free case review and speak with our lawyers today.
How Long Do I Have to File a Rideshare Assault Lawsuit?
The deadline for survivors to seek legal action against an abuser is known as the statute of limitations. The statute for an Uber or Lyft assault case varies based on a number of factors:
The state the crime takes place in. State lawmakers determine the statutes of limitations. Thus, statutes can vary from state to state.
The severity of the crime. A more serious crime may indicate a longer statute of limitations.
The type of charges or claim filed. The statute for pressing criminal charges may differ from the statute for filing a civil claim.
The sooner a survivor starts the legal process, the better. Taking early action can ensure a survivor does not miss the legal deadline. Prompt legal action can also drive more reliable evidence and witness testimony.
Can I Sue A Rideshare Company For My Assault?
Yes. Many survivors of rideshare assault have sued Uber and Lyft for failing to protect drivers and riders using their services. Many of these lawsuits claim the companies failed to run proper background checks on drivers, deceptively marketed their rideshare services as a safe option and ignored or downplayed victim complaints.
Considering a Rideshare Lawsuit After An Assault?
We Can Help — Speak With One of Our Attorneys Today
Start Here

Will I Have To Travel To Appear In Court?
Taking legal action may not require out-of-state travel. Many rideshare assault lawsuits have been settled out of court.
Rideshare Sexual Assault FAQs
How Many Rapes Have Been Reported During Rideshares?
In Uber's report, the company noted nearly 500 reports of non-consensual sexual penetration between 2017 and 2018. This number includes passengers and drivers as victims.
Lyft's Community Safety Report details a 64% increase in overall sexual assaults from 2017 to 2019. More than 300 of the reported assaults were incidents of non-consensual sexual penetration.
It is difficult to determine how many rideshare drivers and passengers have experienced rape. Many sexual assault survivors wait to report their attack or never disclose the incident. However, the rideshare statistics reported by Uber and Lyft show that the problem is prevalent, and change is needed to protect all rideshare users.
How Do I Report Sexual Assault?

If you or a suspected victim is in danger, call 911 immediately.
You can report a case of sexual assault to your local law enforcement agency. You are not required to press charges against your abuser when you report the assault. Depending on your situation, you might also consider seeking medical attention.
If you or someone you love is a survivor of sexual assault, there are victim resources available to help you. No survivor should have to deal with the trauma alone. You can contact your local rape crisis center or contact the National Sexual Assault Hotline by calling 800-656-HOPE (4673).
Free, Confidential Case Evaluation.
If you or a loved suffered a sexual or physical assault while using Uber and Lyft, you're entitled to legal representation and possible financial compensation.
Receive your response in 24 hours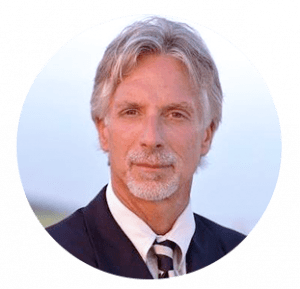 Meneo Group managing partner:
Ron Meneo
Ron Meneo is the managing partner of The Meneo Law Group. With more than 40 years of experience, he represents clients across the country on a variety of complex legal matters, including personal injury due to institutional sexual abuse, unsafe pharmaceutical drugs and other practice areas. He is a recipient of Martindale-Hubbell's prestigious AV® Preeminent Rating. He has also served as an editor and contributor for several legal journals.