Rhode Island Clergy Abuse Lawsuits
The Diocese of Providence has been named in numerous priest abuse lawsuits. Some of these cases have ended in multi-million-dollar settlements.
Many of these cases involve Rhode Island Catholic priests accused of abuse. However, at least one lawsuit also named a nun. The diocese was also named as a defendant in at least one case of abuse involving the St. Aloysius Home, a former Catholic orphanage.
Clergy Abuse Settlements In Rhode Island
The Diocese of Providence has paid millions of dollars in clergy abuse settlements. In 2019, the diocese revealed it paid more than $21 million to settle abuse claims with survivors.
Below are some of the more notable public settlements paid by the Diocese of Providence.
2002 | Providence Diocese Pays $13.5 Million Settlement
In 2002, the Diocese of Providence paid a $13.5 million clergy abuse settlement. Thirty-six survivors of clergy abuse were involved in this case. Survivors brought abuse allegations against 10 priests and one nun.
The legal battle leading to this settlement lasted 10 years.
2008 | Providence Diocese Pays $1.3 Million Settlement
In August 2008, the Diocese of Providence paid $1.3 million to settle four lawsuits. Several of the plaintiffs were originally part of the lawsuit that settled in 2002. However, the survivors chose not to accept the 2002 settlement and filed a second lawsuit against the diocese.
The legal claims associated with this settlement named several diocesan priests as abusers.
Child Sex Abuse Statutes Of Limitations In Rhode Island
In 2019, Rhode Island lawmakers passed legislation to benefit child sexual abuse survivors. The new law is commonly referred to as Annie's law. The law extended the state's statute of limitations to file civil claims of sexual abuse. The bill also included a limited, retroactive provision for civil lawsuits filed against perpetrators.
The new statute has given many clergy abuse survivors a renewed chance at legal justice.
Civil Statutes For Child Sex Abuse In Rhode Island
In Rhode Island, survivors may file a civil claim of child sexual abuse until they reach age 53. This statute applies to claims against all types of defendants. This includes abusers or institutions that hid the abuse, such as responsible Catholic dioceses. Once a survivor reaches age 53, they cannot bring a lawsuit against an abuser or institution.
This statute is also retroactive in abuse cases against specific perpetrators (e.g., priests or other clergy members, teachers, youth leaders or other abusers). This means any survivor under the age of 53 can file a civil claim against their abuser in Rhode Island, regardless of past legal deadlines. 
There is also a 7-year discovery rule. This allows a survivor of any age to file a claim within 7 years after discovering injuries related to the abuse. This discovery rule applies to claims against individual perpetrators, as well as institutions or government entities that enabled the abuse.
You May Have New Legal Rights
Speak With Our Lawyers About Rhode Island's Statutes Today
Start Here

Criminal Statutes For Child Sex Abuse In Rhode Island
In Rhode Island, there is no statute of limitations for the following sexual felonies:
Rape
First-degree sexual assault
First-degree child molestation sexual assault
Second-degree child molestation sexual assault
Bigamy
For all other sexual felonies and misdemeanors related to crimes of child sexual abuse, the criminal statute of limitations is three years from the time the abuse took place. Learn more about the statutes for child sexual abuse crimes here.
List Of Priests Accused Of Abuse In Rhode Island
The following list includes Rhode Island priests accused of abuse. It may also include other Catholic clergy members facing similar allegations in Rhode Island.
It does not include Diocese of Providence administrators or volunteers accused of child sexual abuse. However, you may still be able to file a lawsuit against these individuals under the state's legal deadlines.
If you or a loved one has been victimized by abusive priests in Rhode Island, contact us today. We are here to help you obtain the justice you deserve.
Survivors May Be Eligible For Compensation
Learn About Filing a Lawsuit in Rhode Island
Start Here

You may not be able to find your abuser on our Diocese of Providence priest abuse list. There are several possible reasons for this, including:
There may be no allegations filed against the abuser yet.
The abuser may be listed in another diocese or state.
Search our nationwide database of accused clergy members to see if the abuser you are looking for is listed elsewhere.
You may still be able to file a lawsuit against an abusive clergy member, even if they are not listed in our database. Speak with our attorneys today to learn more about your legal options.
History Of Clergy Abuse In Rhode Island
Abuse allegations in the Diocese of Providence date back several decades. Some alleged incidents occurred as far back as the 1950s.
In 2020, the state attorney general's office launched an investigation into how the diocese handled abuse allegations. The government's investigative team is reviewing more than 100,000 internal documents from the diocese.
The diocese is also linked to several other recent priest abuse scandals.
Providence Diocese Accused Of Concealing Priest Abuse
The diocese has been accused of ignoring and concealing multiple abuse claims, including abuse by the former diocesan priest, Normand J. Demers. Demers was accused of sexually abusing Haitian boys while doing ministry work in Central America. The alleged abuse took place as early as the 1970s.
According to a recent lawsuit, the diocese thwarted law enforcement's investigation of the claims. Additionally, despite knowing about the accusations of abuse, the diocese did not remove Demers from ministry work.
Accused Priests Are Criminally Charged In Rhode Island
In July 2021, a former Rhode Island priest was charged with three counts of first-degree sexual assault. A grand jury indicted Edward Kelley for the assaults in May.
According to court records, the assaults took place in 1983 in North Smithfield, Rhode Island. Kelley was assigned to four different Rhode Island parishes during the time the abuse took place.
Kelley is one of many former Rhode Island priests facing criminal charges for abuse. In November 2020, former priest John Petrocelli was charged with three counts of first-degree child molestation and nine counts of second-degree child molestation.
Petrocelli is one the first priests facing criminal charges related to the ongoing investigation by state prosecutors.
Rhode Island Priest Abuse Victim Resources
There are multiple resources available for sexual violence survivors in the state of Rhode Island. Find your local resource center here.
Additionally, consider consulting our knowledgeable clergy sexual abuse lawyers. They can explain the legal options available to you as a survivor in Rhode Island.
Rhode Island Priest Abuse FAQs
What Is The Rhode Island Statute Of Limitations On Clergy Sexual Abuse?
In Rhode Island, survivors of clergy sexual abuse may file a civil claim against any defendant until they turn 53 years old.
Learn more about Rhode Island's statutes pertaining to childhood sexual abuse here >
How Do I Report Sexual Abuse By A Priest In Rhode Island?
If you or a suspected victim is in danger, call 911 immediately.
In Rhode Island, all citizens are considered mandatory reporters. Thus, any individual with reasonable suspicion of child abuse, including cases of child sexual abuse, should report it within 24 hours of discovery.
Suspected abuse can be reported to Rhode Island's Child Protective Services (CPS) by calling the hotline number.
CPS Hotline: 1-800-RI-CHILD (1-800-742-4453)
After filing a report with the state police or CPS, you may also report priest abuse in Rhode Island to the Diocese of Providence. Call Michael D. Hansen, Ph.D., the diocesan victim assistance coordinator, at 401-946-0728 to make a report.
Learn more about reporting suspect sexual assault or abuse here >
Need Support?
Free, Confidential Case Evaluation.
If you or a loved one have suffered from the physical, mental and emotional effects of institutional sex abuse, you're entitled to legal representation and possible financial compensation.
Receive your response in 24 hours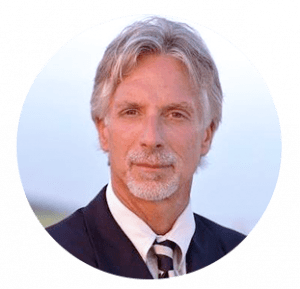 Meneo Group managing partner:
Ron Meneo
Ron Meneo is the managing partner of The Meneo Law Group. With more than 40 years of experience, he represents clients across the country on a variety of complex legal matters, including personal injury due to institutional sexual abuse, unsafe pharmaceutical drugs and other practice areas. He is a recipient of Martindale-Hubbell's prestigious AV® Preeminent Rating. He has also served as an editor and contributor for several legal journals.