Illinois Clergy Abuse Lawsuits
Nationwide, survivors have filed clergy abuse lawsuits against Catholic priests accused of abuse and dioceses that covered up the abuse. The dioceses of Illinois have faced numerous lawsuits over accusations of sexual abuse.
For example, three men and one woman filed a lawsuit against the Illinois dioceses in October 2018. The lawsuit specifically refers to alleged abuse incidents in the Dioceses of Rockford, Peoria and Springfield. However, the lawsuit names all the dioceses in the state, citing their role in covering up abuse.
Clergy Abuse Settlements In Illinois
The Illinois dioceses have paid millions in settlements to abuse survivors. The Chicago Archdiocese has paid more than $200 million to settle abuse claims. Archdiocesan officials believe the archdiocese may end up paying more than $150 million to settle future claims.
| Year | Diocese | Settlement | Victims |
| --- | --- | --- | --- |
| 2003 | Chicago | $1,900,000 | 1 |
| 2003 | Chicago | $4,000,000 | 4 |
| 2003 | Chicago | $8,000,000 | 15 |
| 2007 | Rockford | $2,200,000 | 2 |
| 2007 | Chicago | $6,650,000 | 15 |
| 2008 | Chicago | $12,600,000 | 16 |
| 2008 | Belleville | $5,000,000 | 1 |
| 2008 | Chicago | $2,500,000 | 1 |
| 2008 | Chicago | $1,700,000 | 1 |
| 2009 | Chicago | $3,900,000 | 6 |
| 2009 | Belleville | $1,200,000 | 1 |
| 2013 | Peoria | $1,350,000 | 1 |
| 2015 | Chicago | $1,250,000 | 1 |
| 2017 | Chicago | $3,150,000 | 3 |
| 2018 | Joliet | $1,400,000 | 3 |
| 2020 | Chicago | $1,500,000 | 1 |
| 2020 | Chicago | $2,100,000 | 1 |
Illinois Child Sex Abuse Statutes Of Limitations
Any legal action against an abuser or a responsible organization must follow the state's statutes of limitations. A statute of limitations (SOL) is a legal deadline.
Most states have different statutes for filing civil lawsuits and pressing criminal charges.
Civil Statutes For Child Sex Abuse In IL
As of 2014, there is no statute of limitations for civil claims of child sexual abuse in the state of Illinois.
However, the law that eliminated the former statute was not retroactive. Survivors with decades-old cases may still be time-barred. An experienced attorney can help determine if your case is eligible for legal action.
You May Have Legal Rights
Speak With Our Lawyers About Illinois' Statutes Today
Start Here

Criminal Statutes For Child Sex Abuse In IL
In Illinois, there is no criminal statute of limitations for felony or misdemeanor sexual offenses committed against a minor.
List Of Accused Priests In Illinois
Below is a list of priests accused of abuse in Illinois, such as the former Jesuit priest Donald J. McGuire. The list also includes other diocesan clergy members facing credible allegations.
This list does not include administrative staff or volunteers accused of similar allegations. However, you may still be able to file a legal claim against the responsible diocese for incidents of abuse committed by these individuals.
If you or a loved one was victimized by a clergy member in Illinois, you may have legal rights.
Survivors May Be Eligible For Compensation
Learn About Filing a Lawsuit in Illinois
Start Here

---
There Are 15 Accused Clergy Members From The Diocese Of Rockford, IL:
History Of Clergy Abuse In Illinois
All six Catholic dioceses in Illinois have faced clergy abuse allegations and lawsuits. Apart from the abuse itself, these dioceses have been accused of covering up abuse. In fact, a 2018 report by the Illinois attorney general found the Roman Catholic Church in Illinois failed to investigate many allegations of abuse.
Illinois Priest Abuse Report
In 2018, Illinois Attorney General Lisa Madigan released a preliminary report of a clergy abuse investigation. The Illinois dioceses publicly named 185 clergy members facing credible abuse allegations. However, the preliminary report found 690 clergy members have been accused of abuse. The report found the diocese failed to investigate or confirm more than 500 allegations of abuse.
"By choosing not to thoroughly investigate allegations, the Catholic Church has failed in its moral obligation to provide survivors, parishioners and the public a complete and accurate accounting of all sexually inappropriate behavior involving priests in Illinois."
Illinois Priest Abuse Victim Resources
If you were sexually abused by a priest or clergy member in the state of Illinois, you are not alone. Furthermore, you do not need to process the trauma of sexual violence on your own.
There are statewide and local resources available to abuse survivors in Illinois. Find an Illinois crisis center near you here.
Additionally, many survivors find comfort in pursuing legal action against their abuser or the responsible organization. Speak with one of our attorneys today to learn more about your options.
Illinois Priest Abuse FAQs
What Is The Statute Of Limitations On Priest Sexual Abuse In Illinois?
In Illinois, there is no civil or criminal statute of limitations for cases of child sexual abuse. However, some older cases may still be time-barred.
Learn more about Illinois child sexual abuse statutes here >
How Do I Report Clergy Sex Abuse In Illinois?

If you or a suspected victim is in danger, call 911 immediately.
To report suspected child abuse, including incidents of child sexual abuse, to the Illinois Department of Children and Family Services (DCFS), call the department's 24-hour hotline at 800-25-ABUSE (22873).
For more information about reporting child sexual abuse or sexual assault, visit our reporting page.
After you report suspected clergy abuse to the police or DCFS, consider reporting the incident to the relevant diocese.
Report Abuse To The Chicago Archdiocese

Moira Reilly | Interim Director of Child Abuse Investigations and Review

Phone: 312-534-5205

Phone: 1-800-994-6200

Email: [email protected]

Report Abuse To The Belleville Diocese

Report allegations against a clergy member to:

Diocesan Review Board Administrator

Phone: 1-800-640-3044

Report all other allegations to:

Diocesan Victim Assistance Coordinator

Phone: 618-212-1201

Report Abuse To The Joliet Diocese

Victim Assistance Coordinator

Phone: 1-815-263-6467

Report Abuse To The Peoria Diocese

Victim Assistance Hotline

Phone: 309-677-7082

Report Abuse To The Rockford Diocese

Report Abuse To The Springfield Diocese

Child Abuse Reporting & Investigation Number 

Phone: 217-321-1155
Need Support?
Free, Confidential Case Evaluation.
If you or a loved one have suffered from the physical, mental and emotional effects of institutional sex abuse, you're entitled to legal representation and possible financial compensation.
Receive your response in 24 hours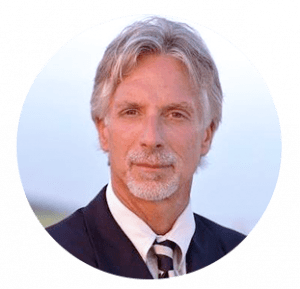 Meneo Group managing partner:
Ron Meneo
Ron Meneo is the managing partner of The Meneo Law Group. With more than 40 years of experience, he represents clients across the country on a variety of complex legal matters, including personal injury due to institutional sexual abuse, unsafe pharmaceutical drugs and other practice areas. He is a recipient of Martindale-Hubbell's prestigious AV® Preeminent Rating. He has also served as an editor and contributor for several legal journals.