Statistics On Child Sexual Abuse Victims
Child sexual abuse is underreported, poorly tracked and inadequately researched. Nonetheless, it's a serious problem plaguing our country. According to one report from the U.S. Department of Justice (DOJ), 67% of sexual assault victims who reported their crimes to U.S. law enforcement were minors at the time of the crime.
What Percentage Of Children Have Been Sexually Abused?
According to some estimates, roughly 1 in 10 children in the United States will be sexually abused before they turn 18 years of age. This statistic gives a gross approximation of nationwide sexual abuse, regardless of gender.
When child sexual abuse cases are analyzed by gender, females are more likely to be abused than males. However, many men are sexually abused as children, and underreporting may be more frequent among males.
What Is The Percentage Of Women Who Were Sexually Abused As Children?
On average, 25% of women experience child sexual abuse in the United States. This figure came from a study published in the Clinical Psychology Review. The study analyzed child sexual abuse in 22 countries.
The study found that globally, roughly 19% of females suffered sexual abuse before turning 18 years of age.
Overall, females make up the majority of child sexual abuse victims in the United States. When analyzing victims by gender, the U.S. Department of Justice report noted that approximately 82% of the child sexual abuse victims studied in the report were female.
What Is The Percentage Of Males Sexually Abused As Children?
On average, 7.5% of males experience child sexual abuse in the United States. This national statistic is nearly identical to the global statistic for male victims of sexual abuse.
Although females make up the majority of victims in child sexual abuse cases, it's important to recognize that males can be victims too.
Most recently, male victims received significant media attention in the sex scandals affecting the Catholic Church and the Boy Scouts of America. Male victims have also been identified in K-12 school sex abuse cases.
2018 Child Maltreatment Report
Every year, the Children's Bureau gathers and analyzes data from the National Child Abuse and Neglect Data System (NCANDS). The findings are published in the annual Child Maltreatment report series. The most recent of these reports publicly published is the 2018 Child Maltreatment Report.
Key findings of this report include:
3,534,000 children received a child protective services investigation response or alternative response.
84.5% of victims suffered a single type of maltreatment. More than 15% of victims experienced two or more maltreatment types.
Of these single-type victims, 7% were sexually abused. Thus, 265,050 victims suffered reported sexual abuse in 2018.
The number of sexual abuse cases reported is likely higher. Some of the cases involving multiple maltreatment types would include sexual abuse and at least one other type of maltreatment. This statistic also only includes reported cases of child sexual abuse. The true figure is likely much higher.
---
Source: Children's Bureau, U.S. Department of Health & Human Services
Child Sexual Predator Statistics
Sexual predators come from all walks of life. Coaches, teachers, doctors, relatives and clergy members or priests can be perpetrators of child sexual abuse. Sex offenders can be male or female. In some cases, they can be other children. There are statistics surrounding these perpetrators. But, there is not a precise way to predict who might become a sexual predator.
What Percentage Of Sexually Abused Children Know Their Abusers?
According to the Centers for Disease Control and Prevention (CDC), roughly 91% of child sexual abuse victims know their perpetrator. This person may be a relative, friend, teacher or acquaintance.
Demographics Of A Child Sexual Abuse Offender
Statistics On Child Sexual Abuse Reporting
The majority of child sex abuse survivors will never share their experiences with anyone, let alone law enforcement. This is one of the main reasons why child sexual abuse is underreported.
How Often Are Instances Of Child Sexual Abuse Reported?
Studies show approximately 33% of child sexual abuse victims will disclose their abuse during childhood. However, even in instances where abuse is reported during childhood, it might take several months or years until the victim makes a report.
Several studies have found a positive correlation between disclosure rates and age. The older the victim, the more likely the victim will disclose their abuse.
The majority of victims will not reveal childhood sex abuse until adulthood. Some may never disclose their abuse to anyone.
In many cases, the abuse will never be reported to a law enforcement agency. Even when victims tell a friend or family member about the abuse, they may not report it to law enforcement.
Telling a family member or friend about the abuse is not the same as reporting sexual abuse or sexual assault to law enforcement or Child Protective Services (CPS). These agencies can not offer help to a victim if they are not aware of the abuse.
Adult survivors who report their abuse may also consider seeking legal action against their abusers. If you are a survivor of child sexual abuse, talk to our legal team about your options today.
Child Sexual Abuse Reporting Affected By Pandemic
Evidence shows an increase in abuse hotline calls from minors during the COVID-19 shutdowns.
RAINN (Rape, Abuse and Incest National Network) runs the National Sexual Assault Hotline. During March — the first month in which many states enacted lockdowns — the hotline saw a 22% increase in monthly calls from minors.
79% of callers under the age of 18 reported living with their abuser during the lockdowns. In more than half of these cases, the perpetrator of abuse was a family member.
According to RAINN, the rise in reported abuse was a direct effect of the lockdown measures. The pandemic shut down schools and afterschool activities to stop the spread of the virus. However, the measures also forced children into isolation with their abusers.
---
Source: NPR
Additional Child Sexual Abuse Facts
The CDC estimates the total lifetime economic burden of child sexual abuse in the United States in 2015 was $9.3 billion.
77% of sexual assaults against a minor occurred in a residence. Often, the residence belonged to the perpetrator or victim.
---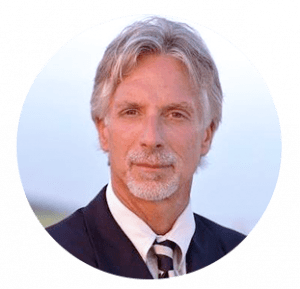 Meneo Group managing partner:
Ron Meneo
Ron Meneo is the managing partner of The Meneo Law Group. With more than 40 years of experience, he represents clients across the country on a variety of complex legal matters, including personal injury due to institutional sexual abuse, unsafe pharmaceutical drugs and other practice areas. He is a recipient of Martindale-Hubbell's prestigious AV® Preeminent Rating. He has also served as an editor and contributor for several legal journals.