Lyft Assault & Harassment Lawsuits
In recent years, many survivors have come forward with their experiences of Lyft-related rape, sexual assault and physical attacks. Many news stories have documented Lyft passengers assaulted by drivers. However, Lyft drivers have also been the victims of sexual assault, harassment and physical attacks.
Now, many survivors are sharing their stories and seeking legal action.
Breaking News: New York Law Gives New Options To Survivors Assaulted As Adults
New York's Adult Survivors Act allows survivors to sue their abusers and/or the businesses/institutions that protected those abusers. If their assault happened in New York, people 18 and older may have new legal options.
For one year, victims can bring civil charges, no matter how long ago the assault happened. This "look back" window lasts from November 24, 2022, to November 24, 2023. Lyft assault survivors can talk to a lawyer to learn more about how the Adult Survivors Act may give them new legal options.
Are You a Lyft Sexual Assault Survivor in NY?
Legal Action Might Be Right for You — Learn About Your Options
Lyft Sexual Assault Lawsuits
Drivers and passengers face the possibility of sexual assaults while using or providing rideshare services. Some of these victims choose to file lawsuits against Lyft for not properly protecting them. Victims and advocates allege Lyft has been slow to protect drivers and passengers.
Until October of 2021, Lyft had not released a safety report to the public. However, Lyft has now released a Community Safety Report. According to this report, the rideshare company received more than 4,000 reports of sexual assault in a two-year time frame.
At the start of 2021, Lyft was facing more the 56 sexual assault lawsuits. As more victims come forward, they may pursue legal action against Lyft.
Some survivors may be able to take joint action. In January 2020, a California state judge ruled Lyft sexual harassment and assault lawsuits could potentially be consolidated. Thus, dozens of cases with similar circumstances of Lyft-related sexual assault have been combined into a Judicial Council Coordination Proceeding (JCCP).
According to The Mercury News, the trial for this mass tort is set to take place in January 2022.
Were You Sexually Assaulted While Using Lyft?
Learn About Steps to Take After a Rideshare Sexual Assault
Survivor Profile: Lyft Driver Sexually Assaulted Massachusetts Woman
In 2018, a Massachusetts woman used Lyft as a safe way home after a night of drinking. Her Lyft driver forced her to perform oral sex on him. She was one of the first survivors to file a lawsuit against Lyft for its part in the sexual assault.
"They just dismiss us. I just want them to acknowledge that they need to do something."
Survivor Profile: Nurse Raped By Lyft Driver In St. Louis
In June 2019, Cristen Giangarra, a registered nurse, was raped in the backseat of a car by her Lyft driver in St. Louis. The driver went past Giangarra's intended destination and took her to a more secluded area to commit the assault. Thanks to DNA testing, the driver was apprehended and charged with kidnapping and rape.
"I know I'm not alone in what I've been through, and I know that there are a lot more people out there who maybe don't have the support systems in place to come forward, or don't feel like anything would happen if they did. And I want that to change."
Giangarra is suing Lyft for its role in her abuse for undisclosed monetary damages. She hopes by coming forward, she will help incite change to protect future Lyft users from a similar fate.
Lyft Assault Survivors Are Speaking Up
Read More Stories from Lyft Sexual Assault Survivors
Lyft Sexual Harassment Lawsuits
Lyft drivers and passengers may be able to file a Lyft sexual harassment case against their perpetrators.
Sexual harassment is a broad term that includes a number of unwanted sexual behaviors. Some examples of sexual harassment that may lead to a Lyft harassment lawsuit include:
Unwanted sexual advances, involving physical contact
Indecent exposure
Masturbation
If you are the victim of Lyft-related harassment, you may be able to seek compensation. Our experienced sexual harassment lawyers can help determine if your case qualifies for legal action.
Lyft Physical Assault Lawsuits
Lyft drivers and passengers have been the victims of physical assaults while using the rideshare services. Many of these Lyft-related attacks have resulted in serious injuries. Now, these survivors are filing assault lawsuits against the company.
Lyft attack survivors may be eligible to receive compensation through legal action. Compensation can help cover assault-related costs, such as medical bills and lost wages.
The amount of compensation a survivor could win depends on the circumstances of the assault. Typically, a Lyft assault survivor may have a stronger legal case if their injuries required medical attention.
If you were seriously injured from a physical assault while using Lyft, you may be eligible to file a Lyft lawsuit. Speak with a Lyft assault lawyer today about your legal options.
Assaulted While Driving For Lyft?
Lyft drivers have been physically or sexually assaulted while driving for the rideshare company.
Learn More

Assaulted By Your Lyft Driver?
Lyft passengers have been physically or sexually assaulted by their drivers while using the rideshare service.
Learn More

Why Are People Suing Lyft?
The lawsuits against Lyft accuse the company of several acts of negligence regarding the safety of its services. The various Lyft assault cases claim the following grievances against the company:
Lyft failed to enact safety measures to protect users from assault.
Lyft marketed its services as a "safe option" for users who are too impaired to drive despite lacking important safety features and policies.
Lyft ignored or downplayed the severity of reported assaults.
Lyft failed to investigate assault allegations.
Lyft ran substandard background checks on drivers.
Lyft did not remove drivers accused of assault from its app.
In some cases, Lyft refused to cooperate with law enforcement investigations regarding Lyft-related rape, sexual or physical assault cases.
Despite a much slower response than Uber, Lyft has added new safety features to its app and adjusted its policies to provide safer services. However, the rideshare company continues to avoid taking responsibility for assaults that occur while using its services.
Lyft and Uber claim they are not liable for the criminal actions of their drivers because rideshare drivers are independent contractors. Legally, they are not considered employees of the company. Nevertheless, survivors are filing legal claims against Lyft and Uber.
Why Should I Hire A Lyft Assault Lawyer?
Some survivors find the legal system to be confusing and overwhelming. An experienced Lyft assault lawyer can help you navigate the legal justice system with ease.
Our legal partners, The Meneo Law Group, can help you build a strong assault case against Lyft. Using more than 30 years of litigation experience, they will fight for the compensation and justice you deserve.
Is a Lyft Lawsuit Right For You?
We Can Help — Speak With One of Our Attorneys Today
Lyft Assault Cases FAQs
How Long Do I Have To File A Sexual Assault Lawsuit Against Lyft?
Victims of sexual assault must take legal action before each state's statute of limitations expires. A statute of limitations (SOL) is a legal deadline.
It can be difficult for a survivor to determine which statute applies to their case. Our knowledgeable lawyers can help you build a case around the statute that best applies to your situation.
Our lawyers can explain your legal options based on your unique circumstances. Submit a free, confidential case review today to learn more.
Does Lyft Run Background Checks?
Lyft runs preliminary background checks on drivers before the first ride and then annually thereafter.
For a long time, this meant if a driver was arrested for sexual assault or a violent crime, Lyft wouldn't know about the arrest until the annual background check. A dangerous driver could have driven for months without action from Lyft.
In April 2019, Lyft enacted continuous criminal monitoring on drivers to fix this oversight. If a driver fails the regular screenings or the annual background check, they will be banned from the platform.
How Much Is The Average Lyft Sexual Assault Settlement?
So far, all sexual assault settlements paid out by Lyft have been confidential. No details, financial or otherwise, have been released to the general public.
However, in other cases of institutional sexual abuse and assault, survivors have received payouts from the businesses and institutions that allowed their abuse to happen.
For example, survivors of priest abuse have won settlements ranging from hundreds of thousands of dollars to some million dollar settlements from the Catholic Church. BishopAccountability.org estimates the average settlement paid to abuse victims by Catholic dioceses is $268,000.
Can I Sue Lyft?
Yes. If you or a loved one was sexually assaulted or seriously injured by a physical attack while using Lyft, you may be eligible for compensation. Our law firm will work with you to build a strong legal case and sue Lyft for its negligence. We will work diligently on your behalf to win the justice you deserve.
Free, Confidential Case Evaluation.
If you or a loved suffered a sexual or physical assault while using Uber and Lyft, you're entitled to legal representation and possible financial compensation.
Receive your response in 24 hours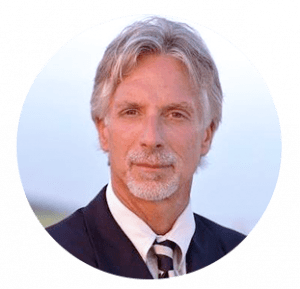 Meneo Group managing partner:
Ron Meneo
Ron Meneo is the managing partner of The Meneo Law Group. With more than 40 years of experience, he represents clients across the country on a variety of complex legal matters, including personal injury due to institutional sexual abuse, unsafe pharmaceutical drugs and other practice areas. He is a recipient of Martindale-Hubbell's prestigious AV® Preeminent Rating. He has also served as an editor and contributor for several legal journals.