Diocese Of Portland, Maine | Lawsuits & Compensation
Survivors are filing clergy abuse lawsuits against abusive priests in Maine.
Some lawsuits also name the Portland Diocese as a defendant. These lawsuits claim the diocese failed to report or stop cases of child sexual abuse committed by clergy members.
Many of these lawsuits have resulted in settlements or payouts for survivors.
Clergy Abuse Settlements In Maine
In January 2016, six men filed a lawsuit against the Roman Catholic Diocese of Portland. According to the lawsuit, the men were all abused as children by Father James Vallely in several different Maine parishes.
Additionally, the lawsuit claims diocesan leaders knew of the abuse and chose to cover up the priest's actions. Church leaders failed to report the abuse to law enforcement or remove Vallely from his position in the Catholic Church.
The Portland Diocese agreed to pay a $1.2 million settlement to the six abuse survivors.
Child Sexual Abuse Statutes Of Limitations In Maine
To seek legal action against an abuser or institution, a survivor must follow the relevant state statute of limitations. A statute of limitations is a legal deadline.
Most states have different statutes for filing civil lawsuits and pressing criminal charges.
Maine Child Sexual Abuse Civil Statute
As of the year 2000, there is no civil statute for child sexual abuse claims in the state of Maine.
However, the legislation that eliminated the civil statute was not retroactive. It did not apply to cases that had already expired under the previous statute. In June 2021, Maine lawmakers passed follow-up legislation opening a permanent revival window. This is similar to legislation passed in Vermont.
The revival window renews all expired claims of abuse. This means victims can file civil claims regardless of when their abuse took place. Survivors can file claims against individuals, organizations and government entities.
The Maine revival window opened on June 29, 2021 and never closes.
You May Have Legal Rights
Speak With Our Lawyers About Maine's Statutes Today
Start Here

Maine Child Sexual Abuse Criminal Statute
In Maine, there is no criminal statute for felony or misdemeanor sexual offenses against victims under the age of 16.
There are separate criminal statutes for sexual offenses against victims 16 years of age or older. These statutes vary based on the crime itself and the severity of the crime.
List Of Priests Accused Of Abuse In Maine
The list below contains the names of Catholic clergy members and priests accused of abuse in Maine's Portland Diocese. This list does not contain the names of diocesan staff facing abuse claims. However, you may be able to file a case against such individuals or the diocese they served.
If you are unable to find the name of a priest on this list, we recommend searching our national database of accused priests. The accused priest or clergy member you are looking for may be listed under another state in our database.
Additionally, finding your abuser in our database is not a necessary precursor to filing a lawsuit. Our database is updated as new information comes to light. You may still be able to sue your abuser, even if they are not listed in our database.
If you were abused by a priest or clergy member in Maine, we are here to help you. You deserve justice.
Survivors May Be Eligible For Compensation
Learn About Filing a Lawsuit in Maine
Start Here

History Of Priest Abuse In Maine
2004 Maine Clergy Abuse Investigation
In 2004, Maine's attorney general's office released the results of a two-year clergy abuse investigation. The investigation was launched in 2002 following The Boston Globe's reporting of clergy abuse in the Archdiocese of Boston.
The investigation reviewed child sex abuse allegations against more than 60 clergy members and Maine priests accused of abuse. The allegations spanned 75 years.
One of the biggest takeaways investigators found is that Maine Church officials endangered children by concealing abuse allegations and moving abusive Catholic priests to new assignments. Many Catholic dioceses across the country have been sued for similar cover-ups.
Following the investigation, no criminal charges were pressed against identified abusers. At the time the investigation ended, the cases were too old to prosecute given the state's former statute of limitations.
Clergy Abuse At Cheverus High School
Cheverus High School, a Jesuit private school in Maine, has faced abuse allegations concerning several former employees.
In 2019, the USA Northeast Jesuit Province released a list of 50 Jesuit priests credibly accused of child sex abuse. Seven of the priests were former teachers at Cheverus.
One of the priests listed on the Jesuit's list is James F. Talbot. Talbot was accused of abusing children while teaching at Cheverus High School and Boston College High School. In 2003, 14 survivors of Talbot's abuse received a $5.2 million settlement. Two of the 14 plaintiffs were former Cheverus High School students.
Cheverus High School also faced accusations against the school's former track coach, Charles Malia. Multiple students have accused Malia of abuse. The Portland Press Herald reported Malia admitted abusing students to a reporter in 2000.
Cheverus High School is one of many private schools facing accusations of school abuse in the United States. According to the survivors who have come forward, Cheverus High School has offered little assistance to victims of former abusive employees.
"They seem to always want to split hairs and assume the least amount of responsibility that they can get away with legally. Morally, they are bankrupt. Absolutely bankrupt."
Maine Clergy Abuse Victim Resources
Survivors of sexual violence in the state of Maine can receive help by calling the statewide sexual assault hotline at 1-800-871-7741.
There are also many sexual violence victim resources available to Maine residents. Below is a list of Maine resources below organized by county.
Maine Sexual Violence Resources By County
Maine Priest Abuse FAQs
How Do I Report Sexual Abuse By A Priest In Maine?

If you or a suspected victim is in danger, call 911 immediately.
To report incidents of child abuse, including sexual abuse of a minor, call the Maine Child Protective Intake line at 1-800-452-1999.
Reporting Clergy Abuse To The Portland Diocese
Report suspected child sexual abuse by a Church representative to:
Michael Magalski | Director of the Office of Professional Responsibility
Phone: 207-321-7836
Email: [email protected]
To learn more about reporting sexual abuse or sexual assault, visit our resource page here >
Do I Need A Lawyer?
Many abuse survivors find a sense of comfort and closure in their pursuit of legal justice. An experienced clergy abuse lawyer can help survivors navigate the complex legal system and build a strong case against their abuser.
With more than 30 years of experience, The Meneo Law Group can help you secure the justice you deserve.
Need Support?
Free, Confidential Case Evaluation.
If you or a loved one have suffered from the physical, mental and emotional effects of institutional sex abuse, you're entitled to legal representation and possible financial compensation.
Receive your response in 24 hours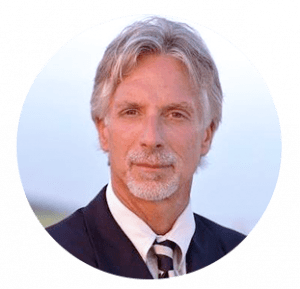 Meneo Group managing partner:
Ron Meneo
Ron Meneo is the managing partner of The Meneo Law Group. With more than 40 years of experience, he represents clients across the country on a variety of complex legal matters, including personal injury due to institutional sexual abuse, unsafe pharmaceutical drugs and other practice areas. He is a recipient of Martindale-Hubbell's prestigious AV® Preeminent Rating. He has also served as an editor and contributor for several legal journals.