New Jersey Priest Abuse Lawsuits
It can take years for a survivor of sexual assault to process the trauma. For this reason, it's common for survivors to miss the legal deadline to file a suit against their abusers. In 2019, New Jersey lawmakers passed several new laws aimed at remedying this issue. Survivors now have more opportunities to seek justice in the state of New Jersey.
New Jersey Legislation Affecting Victims
Bill
Purpose
S875

This bill lays down guidelines of sexual assault as they apply to students between the ages of 18 and 22.

S2707

This bill establishes the "Sexual Assault Victim's Bill of Rights."

S2709

This bill creates a 15-member task force housed under the Department of Education. The group is tasked with finding ways to reduce child sexual abuse in New Jersey.

S477/A364

This bill extends the New Jersey statute of limitations to file sexual abuse claims.
The bill opens a 2-year window for time-barred victims to file civil claims.
This bill expands the types of potential defendants a victim can name in a suit. Victims are now able to name certain types of organizations and institutions.



New Jersey Clergy Abuse Statute Of Limitations
Like most states, New Jersey has two distinct statutes of limitations applicable to child sexual abuse. One applies to criminal charges and one is used for civil claims.
A statute of limitations (SOL) is a legal deadline. SOLs vary based on the jurisdiction, the crime and the intended legal action (criminal charges versus a civil claim).
Criminal Charges – There is no criminal statute of limitations for sexual assault in the state of New Jersey. If a victim reports the abuse to law enforcement, the state may choose to bring criminal charges against the abuser.
Civil Claim (or Lawsuit) – Adult victims of sexual abuse have seven years to file a civil lawsuit against their abuser. A civil claim is one that victims can bring against an abuser to seek monetary compensation. A civil claim can be filed against a responsible institution as well.
If the victim is a minor (under the age 18) at the time of the abuse:
The victim must file a civil claim before his or her 55th birthday.
OR
The victim must file a civil claim within seven years of realizing the abuse caused harm.
Before New Jersey lawmakers extended the legal deadline in 2019, victims of sexual assault had only two years to file a legal claim. People who were abused as minors had to file a claim before turning 20 years old.
You May Have New Legal Rights
Speak With Our Lawyers About New Jersey's Legal Window
Start Here

What Is the Difference Between a Criminal Case and Civil Lawsuit?
If the abuser (defendant) is found guilty in a criminal case, he or she may face probation or time in prison. The victim (plaintiff) would only receive money if the court requires the defendant to pay restitution to the plaintiff.
If the abuser (defendant) is found liable in a civil case, he or she must pay a monetary award to the victim (plaintiff). The jury determines the amount of the award. The award covers any damages caused by the abuse.
New Jersey Legal "Look Back" Window
Bill S477 not only extended the legal deadline for survivors but also opened a two-year "look back" window. For two years, anyone can file a civil claim of sexual abuse in the state of New Jersey. This includes victims whose cases exceed the new seven-year legal deadline.
The two-year revival window opened on December 1, 2019. Victims of sexual abuse may file claims until November 30, 2021. S477 applies to claims of both child and adult sexual abuse.
Since December 1, 2019, more than 230 sex abuse lawsuits have been filed against the five New Jersey Catholic dioceses. The lawsuits represent more than 240 people with claims of abuse. The majority of the abuse allegations occurred in the 1970s and 1980s. Nearly half of the priests accused of abuse in these lawsuits are deceased.
Clergy Abuse Settlements In New Jersey
In the past decade, the five New Jersey Catholic dioceses paid approximately $50 million to settle claims of child sexual abuse. To reduce the number of lawsuits against the Church, the dioceses opened a victim compensation program to payout victims. The dioceses created the Independent Victim Compensation Program (IVCP) in February 2019.
Independent Victim Compensation Program (IVCP)
As of January 31, 2020, registration for the IVCP is closed. 
The IVCP offers a settlement option to victims of clergy abuse in the New Jersey dioceses. Anyone abused as a minor by a clergy member in the dioceses can file a compensation claim by the filing deadline.
The IVCP covers all claims against New Jersey priests accused of abuse within the following dioceses:
The Archdiocese of Newark
The Diocese of Camden
The Diocese of Metuchen
The Diocese of Paterson
The Diocese of Trenton
As of January 2020, the IVCP authorized $11 million in payouts to 69 applicants. Hundreds of applications are still being reviewed.
New Jersey IVCP August 2020 Update
The Diocese of Camden suspended its participation in the IVCP. The diocese cited lost revenue caused by COVID-19 restrictions as the reason behind its decision. The diocese claims it is "fast approaching a point where it will not be able to continue to borrow the funds necessary to pay the amounts awarded by the program."
The Camden Diocese will pay any awards already determined by the program coordinators. However, all unresolved claims against the diocese will be paused for the foreseeable future. The ICVP will still continue reviewing and processing claims made against the Archdiocese of Newark, the Diocese of Metuchen, the Diocese of Paterson and the Diocese of Trenton.
---
Source: Courier Post
New Jersey Diocese Bankruptcy
In October 2020, the Diocese of Camden filed for Chapter 11 bankruptcy. It was the first diocese in New Jersey to seek bankruptcy protection since the passage of Bill S477.
Bishop Dennis J. Sullivan cited costly victim settlements and revenue lost during the pandemic as reasons behind the decision. According to the bishop, the diocese paid more than $8 million to victims before filing for bankruptcy.
List Of Priests Accused In NJ
This list contains the names of clergy members and priests in the New Jersey dioceses facing allegations of abuse. This list does not include staff members, volunteers or members of the dioceses facing similar allegations. If you believe the priest you are looking for is facing allegations in a different state, use our nationwide searchable database of accused priests.
If you do not see the name of the clergy member you are searching for, it does not mean you do not have a potential claim against the individual. As more information comes to light, more names may be added to the list.
If you or a loved one has been abused by a clergy member in the New Jersey dioceses, do not hesitate to contact us about your legal rights. Regardless of whether or not the abuser is on the list, we want to hear from you. We want to help.
Survivors May Be Eligible For Compensation
Learn About Filing a Claim in New Jersey
Start Here

---
There Are 18 Accused Clergy Members From The Diocese Of Metuchen, NJ:
New Jersey Clergy Abuse Victim Resources
Victims of sexual assault do not need to process the trauma alone. In the state of New Jersey, there are many resources and organizations a survivor can contact for help.
New Jersey Coalition Against Sexual Assault (NJCASA)
NJCASA is a statewide advocacy organization working to support victims of sexual assault.
To speak to someone about your experience of sexual assault, call NJCASA's 24-hour statewide hotline at 1-800-601-7200.
Every county in New Jersey has a sexual violence program represented by NJCASA. These programs provide free resources, such as crisis counseling and victim advocacy, to sexual assault victims. The expandable table below provides information on each county's sexual violence program.
New Jersey Sexual Violence Programs by County
New Jersey Dioceses' Victim Assistance Coordinators
In an effort to respond appropriately to abuse allegations, each Catholic diocese in New Jersey has a Victim Assistance Coordinator. This coordinator connects abuse victims with counseling and any other professional assistance necessary for the healing process.
A recent Vatican report found the late Pope John Paul II was warned of allegations against Theodore McCarrick before making him Archbishop of Washington.
Brooklyn Bishop Nicholas DiMarzio is facing a second allegation of child sexual abuse. DiMarzio vehemently denies the decades-old claims.
New Jersey Priest Abuse FAQs
How Do I Report Sexual Abuse By A Priest In New Jersey?
If you or the suspected victim are in immediate danger, call the police. 
To Report Sexual Abuse Of A Minor:
Call the New Jersey Child Protection and Permanency (CP&P) hotline at 1-877-NJ-ABUSE (652-2873).
According to New Jersey state law, any individual who suspects child abuse or neglect must report the situation to the CP&P immediately.
To Report Any Sexual Abuse:
Call the New Jersey Coalition Against Sexual Assault (NJCASA) 24-hour statewide hotline at 1-800-601-7200. They will connect you with the nearest sexual violence program in your county. For more information about NJCASA, visit our victim resources section above.
Statewide Clergy Abuse Investigation
Currently, Attorney General Gurbir Grewal is investigating Catholic priest abuse in New Jersey. People may report cases of sexual abuse by a clergy member to the investigation by calling a special 24-hour hotline.
24-Hour Toll-Free Hotline: 855-363-6548
Reporting the abuse to the state Attorney General's Office does not prevent a victim from reporting the crime to law enforcement or the County Prosecutor's Office for criminal prosecution.
Learn more about the investigation here >
---
Source: NJ.com
Can The Responsible Church Or Diocese Be Sued?
Yes, the responsible church and/or diocese can be sued. Thanks, in part, to the recently enacted bill S477, religious organizations in New Jersey can be held accountable for, "…damage by a willful, wanton or grossly negligent act of commission or omission, including sexual assault…"
This means a survivor can sue both the abuser and the institution responsible for covering up the abuse. In situations of clergy abuse where the priest may have died before legal action could be taken, a victim can still sue the diocese where the abuse happened.
Determining who to sue is an important step in the legal process. In cases of institutionalized sexual abuse, victims may choose to name the abuser, the institution involved in perpetuating the crime or another third-party responsible for harm to the victim.
Understanding An Act Of Commission Vs. Omission
An act of commission refers to an action taken. In the case of sexual abuse, an act of commission may refer to the act of abuse committed by the abuser.
An act of omission refers to an action not taken. In the case of sexual abuse, an act of omission can refer to several scenarios. Here are some examples:
A third-party individual fails to notify the authorities about the abuse. If the individual is required by law to report the abuse, this act of omission could result in criminal penalties.
A responsible institution fails to remove a known abuser from the ministry.
By recognizing both types of acts, a survivor of sexual assault can identify those who were directly responsible for their abuse (the abuser) and those indirectly responsible (an institution that covered up the abuse). Survivors have a right to seek justice from both parties.
---
Source: Stanford Law
Do I Have To Currently Live In New Jersey To File A New Jersey Clergy Abuse Lawsuit?
No. A plaintiff does not need to live in the state of New Jersey to file a clergy abuse lawsuit in the state. However, there must be some connection in the case to New Jersey.
Examples of a notable legal connection include the following:
The abuse occurred in New Jersey.
The responsible institution is headquartered in New Jersey.
Once identified, this connection can dictate how a legal team handles each specific case.
Who Can File On Behalf Of A Victim?
A victim's estate can file a lawsuit on behalf of the victim. Additionally, any person with legal authority may act on the victim's behalf. This may include a parent, guardian or conservator.
Need Support?
Free, Confidential Case Evaluation.
If you or a loved one have suffered from the physical, mental and emotional effects of institutional sex abuse, you're entitled to legal representation and possible financial compensation.
Receive your response in 24 hours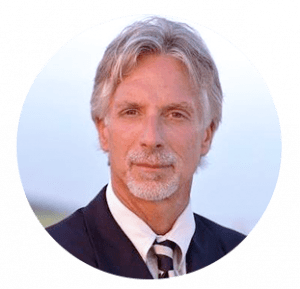 Meneo Group managing partner:
Ron Meneo
Ron Meneo is the managing partner of The Meneo Law Group. With more than 40 years of experience, he represents clients across the country on a variety of complex legal matters, including personal injury due to institutional sexual abuse, unsafe pharmaceutical drugs and other practice areas. He is a recipient of Martindale-Hubbell's prestigious AV® Preeminent Rating. He has also served as an editor and contributor for several legal journals.