Can The Catholic Church Be Sued?
Yes. Survivors of clergy abuse have filed lawsuits against Catholic dioceses, religious orders, church leaders and individual abusive clergy members. Some lawsuits have even named the Vatican as a defendant for its role in the sexual abuse scandal.
Why Are Survivors Filing Lawsuits Against The Church?
Survivors have filed thousands of Catholic Church lawsuits in the past decade. There are two main reasons for this recent wave of priest sexual abuse lawsuits.
Survivors Are Reporting Older Cases Of Abuse
Studies have shown that it can take decades for a victim of child sexual abuse to report the incident. Victims abused in early childhood may wait until late adulthood to share their experiences.
Many survivors coming forward with new allegations of priest abuse were abused many years ago.
Survivors Have More Legal Options
Recognizing the time it takes for survivors to report abuse, lawmakers in many states have recently expanded the statute of limitations for child sex abuse claims.
In some states, victims who were abused decades ago are now able to take legal action against their abusers. Some survivors are even able to sue the organization that hid the abuse.
As more states expand the rights of sexual abuse victims, the number of priest abuse lawsuits is expected to rise.
Many survivors are enlisting lawyers to help them seek justice against the institutions that harmed them. Our attorneys can help you determine if your case is viable based on your state's laws around child sexual abuse claims.
Learn More About Your State's Laws
Speak with One of Our Attorneys Today
Start Here

Can You Sue A Bankrupt Diocese?
No. When a diocese files for bankruptcy, all legal claims against the dioceses are paused.
However, you can seek compensation from the diocese by filing an abuse claim with the bankruptcy court. Visit our bankruptcy page to learn more about the Catholic dioceses currently in bankruptcy proceedings and how it impacts victims of sexual abuse.
How To File A Sex Abuse Claim Against The Church
The details of filing a claim will vary by survivor based on where the abuse took place and its severity. Our experienced lawyers can help you build a solid case against the responsible diocese based on your unique case details.
Start the conversation with our legal team today by submitting a free, confidential case review.
Why Choose Us
"My wife and I cannot thank you enough for your help in this case. We want to make note of your professionalism and empathy in this matter."
Why Choose Us
"You made a difference in my life. I am forever grateful."
Why Choose Us
"I have been wondering how people that I do not know have taken it upon themselves to take such very good care of, advocate for and treat me with such respect…"
Can You Sue A Priest?
Yes. You can sue the Catholic priest or clergy member that abused you. Additionally, many survivors also sue Catholic dioceses or the church leaders who concealed the priest's abuse.
Many accused priests have been named in civil lawsuits and have been criminally charged. Your legal options to seek justice against a priest or clergy member will depend on a couple of factors:
When the abuse occurred
Where the abuse occurred
The applicable statute of limitations
Our legal partners at The Meneo Law Group can help you determine your legal options based on the unique circumstances of your case. Contact us today to learn more about filing a priest abuse lawsuit.
Can Priests Be Prosecuted?
Yes. Many Catholic priests have been prosecuted and convicted for sexual abuse against minors.
However, historically, many priests accused of abuse have avoided prosecution. Many Catholic dioceses have concealed the crimes of abusive priests from law enforcement agencies.
Read about the convictions and sentencing of several well-known abusive priests here >
Can You File A Lawsuit Against A Dead Priest?
Yes. If the priest who abused you has died, you may still be able to file a priest sex abuse lawsuit.
You may be able to sue the deceased priest's estate. However, many survivors choose to file civil claims against the Catholic diocese where their abuse took place.
Where Can I File A Lawsuit Against A Priest?
Survivors often file Catholic sexual abuse lawsuits in the state where the abuse took place or in the state where the responsible diocese was located. This decision may come down to the statutes in each applicable state. 
For example, the former Jesuit priest Donald J. McGuire abused two boys at their school in Illinois and near a resort in Wisconsin. When the survivors came forward with abuse allegations, the Illinois statute had expired. However, the survivors were still able to press criminal charges against McGuire in Wisconsin.
How To File A Sex Abuse Claim Against A Priest
A knowledgeable lawyer can help you determine if you should take legal action against an abusive priest or diocese. He or she will take the time to listen to the details of your abuse and determine the best course of action based on your past trauma.
With more than 30 years of experience, our legal team at The Meneo Law Group can help you seek the compensation and justice you deserve.
Were You Sexually Abused by a Catholic Priest?
We Can Help — Speak With One of Our Attorneys Today
Start Here

History Of Clergy Abuse Lawsuits
Historically, the Catholic Church has concealed priest sexual abuse from parishioners, the general public and law enforcement. But, several major events exposed the widespread abuse in Catholic dioceses across the country.
These three events, as well as smaller media coverage, prompted clergy sex abuse lawsuits, investigations and legislative changes.
---
States Expand Victims' Rights
Lawmakers in many states have proposed or passed legislation to help victims of clergy abuse. Numerous states have expanded their legal deadlines for child sexual abuse claims.
Several states have also opened retroactive "look back" windows to give new opportunities to survivors with expired claims. The states of California, New Jersey, New York and North Carolina have opened "look back" windows for childhood sexual abuse survivors.
Priest Abuse By State
Catholic dioceses in every state have faced allegations of sexual abuse by priests or clergy members. In some states, these allegations have prompted legislative reform, giving survivors more legal rights.
Learn more about how specific states have changed their laws to support survivors:
Church and Priest Abuse Lawsuit FAQs
Can You File A Civil Lawsuit Against A Priest If You Are Over 55 Years Old?
Potentially. Whether your legal claim is still viable depends on the state where you file the claim and the state's statute of limitations.
For example, Vermont statutes allow survivors of child sexual abuse to file civil lawsuits against their abuser at any time. But, in New York, the state's civil statute expires when a survivor reaches the age of 55.
How Much Money Can I Win From A Priest Abuse Lawsuit?
In total, the Catholic Church has paid more than $3 billion to clergy abuse victims. The actual amount a victim may receive varies depending on the type of settlement and details of the abuse.
Learn more about Catholic priest abuse settlements here >
Can You Sue The Vatican?
Yes. The Vatican has been named in several lawsuits, including one federal class action lawsuit against the Catholic Church.
Typically, these lawsuits claim the governing body played a leadership role in concealing clergy abuse. Vatican policies, written and unwritten, instructed bishops and church officials to keep abuse allegations secret. Many lawsuits claim these past policies allowed abuse to continue in the Catholic Church.
Should I Sue The Priest Or The Church?
Whether you can sue an institution or individual for abuse may come down to state laws. Our attorneys can help you determine whom to sue in a clergy sexual abuse lawsuit.
Need Support?
Free, Confidential Case Evaluation.
If you or a loved one have suffered from the physical, mental and emotional effects of institutional sex abuse, you're entitled to legal representation and possible financial compensation.
Receive your response in 24 hours
---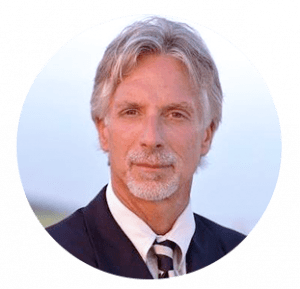 Meneo Group managing partner:
Ron Meneo
Ron Meneo is the managing partner of The Meneo Law Group. With more than 40 years of experience, he represents clients across the country on a variety of complex legal matters, including personal injury due to institutional sexual abuse, unsafe pharmaceutical drugs and other practice areas. He is a recipient of Martindale-Hubbell's prestigious AV® Preeminent Rating. He has also served as an editor and contributor for several legal journals.