There are two main reasons for this recent wave of Catholic sexual abuse lawsuits:
Time – Studies have shown that it can take decades for a victim of child sexual abuse to report the incident. Victims abused in early childhood may wait until late adulthood to share their experiences. Many survivors coming forward with new allegations of priest abuse were abused many years ago.
Legal Deadlines – Lawmakers in many states have recently expanded the legal deadlines for child sex abuse claims. In some states, victims who were abused decades ago are now able to take legal action against their abusers and the organizations that hid the abuse.
As more states expand the rights of sexual abuse victims, the number of clergy sex abuse lawsuits is expected to rise. Many victims are enlisting lawyers to help them seek justice against the institutions that harmed them.
Can The Catholic Church Be Sued For Sexual Abuse?
Yes. Catholic dioceses can be sued for sexual abuse. Many priest abuse lawsuits name the abusive priest and the responsible diocese. Often, in these sex abuse cases, survivors sue the responsible diocese for negligence.
Whether you can sue an institution for abuse may come down to individual state laws. Our legal team can help you determine whom to sue in a sex abuse lawsuit against a Church. Contact us today to learn more about your legal options.
Class Action Lawsuits Against The Catholic Church
In 2018, two separate federal class action lawsuits were filed against the Catholic Church. The lawsuits name the U.S. Conference of Catholic Bishops (USCCB) as the primary defendant. However, one of the lawsuits also lists the Holy See as an additional defendant.
The Holy See is the governing body of the Roman Catholic Church. The pope is the head of the Holy See.
The lawsuit naming the Holy See was one of the first federal lawsuits that attempted to hold the Vatican liable for the crimes of abusive priests in the United States.
Lawsuits Against The Pope And Vatican
Priest abuse victims generally file lawsuits against a specific diocese or an individual priest. However, some victims have filed lawsuits against the Holy See.
Generally, lawsuits against the Holy See claim the governing body played a leadership role in concealing clergy abuse. Vatican policies instructed bishops and church officials to keep abuse allegations secret. Many lawsuits claim these policies allowed abuse to continue in the Catholic Church.
In December 2019, Pope Francis abolished the confidentiality policies surrounding child sexual abuse cases. It was a major step for the Catholic Church, though critics point out the move was long overdue.
2020 Lawsuit Filed Against The Vatican
In November 2020, four survivors of clergy abuse filed a federal lawsuit against the Vatican. The lawsuit was filed shortly after the Vatican released an internal report analyzing the Catholic Church's handling of abuse by the former Cardinal Theodore McCarrick.
The four plaintiffs in the lawsuit were all sexual abuse victims of McCarrick. They claim the Vatican knew about abuse allegations against McCarrick but chose not to remove him from his positions in the Church. The plaintiffs aim to hold the Vatican liable for its role in McCarrick's history of sexual abuse in the Church.
---
Priest Abuse By State
To learn more about clergy abuse in specific states, visit our individual state pages:
Civil Lawsuits Against Priests
Civil lawsuits typically do not list an accused priest as the sole defendant. Most victims of clergy abuse sue the diocese where the abuse took place and name the abusive priest in the lawsuit filings.
By suing dioceses, survivors have also been able to seek justice from dioceses that covered up the abuse.
Individual abusive priests can still be held accountable. Numerous priests have faced criminal charges for their abuse and some have been sentenced to jail time for their crimes. Whether state prosecutors decide to press criminal charges will depend on the state's legal deadlines.
Catholic Church Lawsuits & Statutes Of Limitations
State lawmakers across the country are revising the statute of limitations for filing claims of childhood sex abuse. These new statutes provide more time for survivors to file legal claims against their abusers.
A statute of limitations (SOL) is a legal deadline. SOLs vary based on the jurisdiction, the crime and the intended legal action (criminal charges versus a civil claim).
For many survivors, the extra time provided by these new statutes is vital. It can take decades for a victim of child sexual abuse to process the trauma of their experience. The majority of these victims will wait until adulthood to report the abuse. 
The extended statutes allow these survivors to come to terms with their abuse and file legal claims within a state's time limit.
Our attorneys can help you determine if your case is viable based on your state's statute of limitations.
Catholic Church Sex Abuse Lawsuit FAQs
If The Priest Who Abused Me Died, Is It Possible To File A Lawsuit?
Yes. If the priest who abused you has died, you may still be able to file a lawsuit. Many survivors of clergy abuse file civil claims against the Catholic diocese where their abuse took place.
Can You File A Civil Lawsuit Against A Priest If You Are Over 55 Years Old?
Potentially. Whether your legal claim is still viable depends on the state where you file the claim and the state's statute of limitations.
For example, Vermont statutes allow survivors of child sexual abuse to file civil lawsuits against their abuser at any time. But, in New York, clergy abuse survivors lose the right to file a civil claim once they reach age 55, according to state statutes. 
Our lawyers can help you determine your best legal options. Submit a free case review today.
Does A Diocese's Bankruptcy Affect My Clergy Sexual Abuse Lawsuit?
When a diocese files for bankruptcy, all legal claims against the dioceses are paused. A clergy abuse survivor must file a claim with the bankruptcy court to receive compensation from the diocese.
Visit our bankruptcy page to learn more about the Catholic dioceses currently in bankruptcy proceedings and how it impacts priest abuse victims.
How Much Money Can I Win From A Priest Abuse Lawsuit?
In total, the Catholic Church has paid more than $3 billion to clergy abuse victims. The actual amount a victim may receive varies significantly depending on the type of settlement and details of the abuse.
Learn more about Catholic priest abuse settlements here >
Need Support?
Free, Confidential Case Evaluation.
If you or a loved one have suffered from the physical, mental and emotional effects of institutional sex abuse, you're entitled to legal representation and possible financial compensation.
Receive your response in 24 hours
---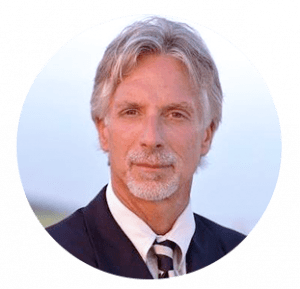 Meneo Group managing partner:
Ron Meneo
Ron Meneo is the managing partner of The Meneo Law Group. With more than 40 years of experience, he represents clients across the country on a variety of complex legal matters, including personal injury due to institutional sexual abuse, unsafe pharmaceutical drugs and other practice areas. He is a recipient of Martindale-Hubbell's prestigious AV® Preeminent Rating. He has also served as an editor and contributor for several legal journals.