Why Food Delivery Assault Happens
App-based food delivery services have changed the game of food and grocery delivery. However, in doing so, they've created a potentially dangerous environment for delivery drivers, customers and restaurant workers.
Risks Of Gig Workers
Companies such as DoorDash, Instacart, Grubhub and Uber Eats are all part of the gig worker economy. The drivers who work for these companies are independent contractors rather than employees. Thus, they aren't offered basic employment benefits such as minimum wage, overtime pay, workers' compensation or health insurance.
Being assaulted while on the job and lacking health benefits can leave many drivers to shoulder large medical bills. If the injury is serious enough, workers can face large medical bills and a loss of income during their recovery time.
The design of the gig economy also makes contract drivers easy to replace. Therefore, these companies may choose to replace a driver rather than address their complaints or concerns over poor working conditions.
The pandemic has only worsened the working conditions for some app-based delivery drivers. Many workers have faced a greater risk of exposure to the virus and an increased risk of assault in some cities.
Risk Of Restaurant Workers
The model of the gig economy places a heavy burden on workers. But, in the food delivery industry, it has placed restaurant workers in danger as well.
Most app-based food delivery drivers are paid per delivery rather than hourly. This means the faster they can deliver food, the more money they can make. In some cases, this business model has put a strain on the relationships between restaurants and delivery drivers.
Impatient, aggressive drivers have assaulted restaurant workers in instances when food has not been prepared on time.
DoorDash Sexual Assaults & Harassment
DoorDash customers and drivers have been victims of sexual assaults and harassment. The food delivery app has been criticized by many for its handling of these situations.
DoorDash Customer Propositioned For Sex
In March 2021, a DoorDash driver attempted to solicit sexual favors from a female customer by withholding her food. The woman posted the message exchange on social media and reported the incident to DoorDash. The company's customer service representative responded to her report of the incident by saying, "He must've been tired."
The meal was reassigned to a different driver, and the initial driver was deactivated from the platform.
Female DoorDash Drivers Face Sexual Harassment
In 2017, The Guardian reported on the sexual harassment that many female gig economy workers face. One female DoorDash driver was groped by a customer. She didn't report the incident to DoorDash because she assumed the company wouldn't care.
"DoorDash is like, 'You're an independent contractor. You're in business for yourself. You know the risks. You're on your own.'"
She was later sent pornographic content through the app by a different customer. DoorDash canceled the customer's order, but he continued to message her until his account was deactivated.
DoorDash Sexual Assault Lawsuits
DoorDash and other food delivery companies should be held accountable for creating an environment that puts drivers and customers at risk of sexual violence. Assault survivors can file lawsuits against these companies.
Many similar lawsuits, such as those in the rideshare industry, have ended in compensation for the victims and financial punishment for the responsible companies.
Sexually Assaulted While Using DoorDash?
You May Have Rights to Legal Compensation
DoorDash Physical Assaults
DoorDash drivers and customers have been victims of serious physical assaults. Some victims have been badly beaten or attacked. Others have been threatened with firearms.
DoorDash Drivers Face Physical Assault
Delivering food to strangers has never been without risks. But, in recent years, many app-based food delivery drivers have been the targets of physical attacks.
In May 2018, a DoorDash driver in Georgia was attacked from behind by a customer. The customer attempted to strangle the female driver with her own hair and niqab.
In October 2019, a DoorDash driver in Minnesota was physically attacked by a customer during a delivery. The customer shouted "Go back to your country," at the driver.
In May 2020, a DoorDash driver in Arizona was held at gunpoint while making a delivery.
In March 2021, a 19-year-old DoorDash driver in Ohio was badly beaten during a delivery. After delivering the food, the driver's car was blocked in by multiple cars.
DoorDash Customer Physically Attacked By Driver
In 2019, Michael Garcia placed a food delivery order through DoorDash. When the driver arrived, he called Garcia and told him to come outside and get the food. When Garcia came outside, the driver and another man attacked Garcia, breaking his ankle in two places.
The driver was arrested and charged with assault. Garcia is also suing DoorDash for not properly vetting its drivers.
DoorDash Physical Assault Lawsuits
Many DoorDash drivers and customers have been harmed while using the app. But, DoorDash has done little to address the issue and prevent future assaults.
If you were physically attacked in a DoorDash-related assault, legal action may be right for you. Survivors can hold food delivery companies accountable for their negligence in these incidents.
Assaulted While Using DoorDash?
We Can Help — Speak With One of Our Lawyers Today
Grubhub & Uber Eats Also Facing Assault Claims
Grubhub and Uber Eats are also facing allegations of not doing enough to protect contractors and users from sexual and physical assault. In at least one case, an attack proved fatal for a food delivery driver.
Uber Eats Driver Killed In Carjacking Attempt
In March 2021, Mohammad Anwar — a driver for Uber Eats in Washington, D.C. — was killed during an attempted car theft. Two teenage girls attacked Anwar with a taser and attempted to steal his car. In the process, the assailants crashed and flipped the car. In the process, Anwar was killed.
Apart from Uber Eats-related assaults, Uber may also be liable for physical and sexual assault lawsuits related to its rideshare services.
Restaurant Worker Attacked By Fake Grubhub Driver
In May 2020, a fake Grubhub driver ran over Bijan Choya Early — a Chicago restaurant worker — with his car. The driver did not have a driver's license and was using someone else's Grubhub account. 
Early is now suing Grubhub for its negligence in allowing the driver to access someone else's account and drive without a valid license.
Assaulted While Using Uber Eats or Grubhub?
We Can Help — Learn More About Your Legal Options
Instacart Assaults
Delivery drivers and customers for Instacart and other grocery delivery services are also at risk of physical and sexual assaults. One Instacart driver spoke with The Guardian about her fear when driving to more remote locations.
"They make us drive to these really unsafe zones — places that nobody wanted to deliver to. We're so replaceable to them."
Grocery delivery services have become more commonplace during the pandemic. However, this has placed many Instacart drivers and customers at risk of assaults.
Survivors can take legal action by filing Instacart assault lawsuits against their abusers and the company that failed to protect them.
I Was Assaulted | Should I Hire A Lawyer?
If you or a loved one was the victim of a food or grocery delivery-related assault, legal action may be right for you. Survivors can file civil lawsuits against companies such as DoorDash, Instacart, Uber Eats and Grubhub for their negligent role in assaults.
Many survivors find legal action to be an important step in their healing process. Through the legal system, victims can hold their attackers and responsible parties accountable. This often brings a sense of relief and justice to survivors.
Filing a lawsuit can also lead to financial compensation for victims. Monetary awards or settlements can go a long way in covering trauma-associated costs including:
Medical expenses (including therapy bills)
Loss of wages
Pain and suffering
Loss of consortium (loss of benefits in a familial relationship, usually claimed by a spouse or family member)
Punitive damages (award meant to financially punish the defendant)
Contact our legal partners today to learn more about your options. The Meneo Law Group has more than 30 years of experience with personal injury cases. The law firm will work on your behalf to ensure justice is served.
Considering Legal Action?
We Can Help — Speak With One of Our Attorneys Today
Food Delivery Assault FAQs
How Do I Report An Assault?
If you or a victim is in danger, call 911 immediately.
You can report an assault to your local police department, by phone or in person.
If you were sexually assaulted or seriously injured by a physical assault, you should also consider medical attention. You can report the assault to the medical professional treating you. But, reporting the incident is not required to gain treatment.
If you plan to report your assault, try to do so as soon as possible. The longer you wait, the more details you may forget about the incident. If you are hesitant to report it, consider documenting the incident, at the very least. Record any details that come to mind and save the documentation in case you want to report the incident and take legal action in the future.
Learn more about reporting sexual assault and abuse here >
How Long Do I Have To File An Assault Lawsuit?
The legal deadline to file an assault claim will depend on several factors:
The type of assault
The severity of the assault
The age of the victim
Additionally, the legal deadline will vary based on the state where the lawsuit is filed. Each state sets its own statute of limitations for various crimes.
A statute of limitations (SOL) is a legal deadline. SOLs vary based on the jurisdiction, the crime and the intended legal action (criminal charges versus a civil claim).
Recently, many states have expanded their statutes for civil claims of sexual assault and abuse. These expanded deadlines allow more survivors to take legal action against their attackers.
Speak with one of our experienced attorneys to determine which statute applies to your unique case.
Need Support?
Free, Confidential Case Evaluation.
If you or a loved one If you or a loved one suffered a sexual assault or physical attack as a customer or driver during a DoorDash, Uber Eats, Instacart, or another food delivery, you're entitled to legal representation and possible financial compensation.
Receive your response in 24 hours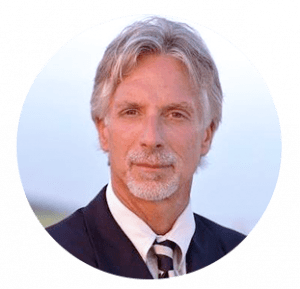 Meneo Group managing partner:
Ron Meneo
Ron Meneo is the managing partner of The Meneo Law Group. With more than 40 years of experience, he represents clients across the country on a variety of complex legal matters, including personal injury due to institutional sexual abuse, unsafe pharmaceutical drugs and other practice areas. He is a recipient of Martindale-Hubbell's prestigious AV® Preeminent Rating. He has also served as an editor and contributor for several legal journals.