Virginia Clergy Abuse Lawsuits
Survivors abused by clergy members in Virginia have filed church abuse lawsuits against their abusers and the relevant dioceses. These lawsuits accuse the Catholic dioceses in Virginia of concealing allegations of sexual abuse. In doing so, the lawsuits claim the dioceses allowed predatory priests to continue abusing victims without suffering legal consequences.
Clergy Abuse Settlements In Virginia
Many Catholic dioceses in the United States have paid large clergy abuse settlements to survivors. The Dioceses of Arlington and Richmond are no exception.
The Diocese of Arlington has publicly disclosed very few settlements. In 2004, a diocesan report showed the diocese paid approximately $155,000 to abuse survivors. This total sum covered settlements, victim counseling and legal fees over the course of 30 years.
By comparison, the Diocese of Richmond has paid millions of dollars in compensation to abuse survivors. Most of this money was paid through its victim compensation fund.
Richmond Diocese Compensation Fund
In February 2020, the Diocese of Richmond created the Independent Reconciliation Program (IRP). The IRP is a victim compensation program designed to pay survivors of clergy abuse. The program closed in October 2020.
In total, the diocese paid $6.3 million to 51 survivors of clergy abuse through the IRP.
Child Sex Abuse Statutes Of Limitations In Virginia
Child sexual abuse survivors must follow their state's statute of limitations when seeking legal action.
Virginia law has different statutes for bringing criminal charges against an abuser versus filing a civil lawsuit.
Civil Statutes For Child Sex Abuse In Virginia
In Virginia, a survivor of childhood sexual abuse must file a civil claim against a perpetrator before they reach age 38. However, survivors only have until they reach 20 years of age to file an abuse claim against a responsible institution.
The state of Virginia also has a 20-year discovery rule in place to file civil claims against a perpetrator. Survivors have 20 years to file a claim after a physician or psychologist discovers an injury related to an incident of abuse.
This discovery rule does not apply to civil lawsuits filed against responsible institutions.
You May Have New Legal Rights
Speak With Our Lawyers About Virginia's Statutes Today
Start Here

Criminal Statutes For Child Sex Abuse In Virginia
In Virginia, there is no criminal statute of limitations for felonies of child sexual abuse. Learn more about Virginia's criminal statutes for child sexual abuse here.
List Of Virginia Priests Accused Of Abuse
The list below includes the names of Virginia priests accused of abuse. The list also contains the names of other Catholic clergy members facing similar sexual abuse allegations.
The list does not include the names of diocesan staff or volunteers accused of abuse. However, you may still be eligible to file a legal claim against these individuals.
Speak with an experienced clergy abuse lawyer today to learn more about your legal options.
Survivors May Be Eligible For Compensation
Learn About Filing a Lawsuit in Virginia
Start Here

---
There Are 15 Accused Clergy Members From The Diocese Of Arlington, VA:
If you have trouble finding the name you are looking for on our list of priests accused of abuse in Virginia, try searching for the name within our nationwide database of accused priests. The abusive clergy member you are looking for may be listed in another state or diocese.
You may still be able to file a legal claim, even if your abuser is not in our database. Submit a free case review today and learn more about your legal options.
Virginia Priest Abuse Victim Resources
Survivors of child sexual abuse or sexual assault can find helpful organizations across the state of Virginia. These crisis centers offer valuable resources to those healing from the trauma of sexual violence. Find your local Virginia crisis center here.
Virginia Priest Abuse FAQs
What Is The Statute Of Limitations On Priest Sexual Abuse In Virginia?
There are several different statutes of limitations that can apply to a priest abuse case in Virginia. For example, to sue a diocese responsible for covering up abuse, a survivor must file a civil lawsuit before they reach age 20.
Learn more information about Virginia's statutes for child sexual abuse here >
How Do I Report Sexual Abuse By A Priest In Virginia?

If you or a suspected victim is in danger, call 911 immediately.
Individuals can report suspected child abuse — including incidents of child sexual abuse — to Virginia's Child Protective Services (CPS). Report abuse to the CPS hotline by calling 800-552-7096. You can also report suspected child abuse to your local law enforcement agency.
Learn more about reporting sexual abuse and assault here >
After making a report to the authorities, you can report the sexual abuse of a minor by a priest to the relevant Virginia diocese.
Report Abuse To The Arlington Diocese

Report Abuse To The Richmond Diocese
Need Support?
Free, Confidential Case Evaluation.
If you or a loved one have suffered from the physical, mental and emotional effects of institutional sex abuse, you're entitled to legal representation and possible financial compensation.
Receive your response in 24 hours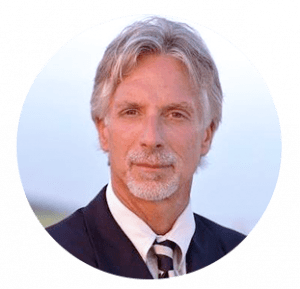 Meneo Group managing partner:
Ron Meneo
Ron Meneo is the managing partner of The Meneo Law Group. With more than 40 years of experience, he represents clients across the country on a variety of complex legal matters, including personal injury due to institutional sexual abuse, unsafe pharmaceutical drugs and other practice areas. He is a recipient of Martindale-Hubbell's prestigious AV® Preeminent Rating. He has also served as an editor and contributor for several legal journals.