What Does Bishop Abuse Entail?
Within the Catholic Church sexual abuse scandal, some bishops have been accused of abusing their power in two ways:
Multiple bishops face allegations of mishandling or concealing priest abuse allegations.
Several bishops face child sexual abuse allegations.
How Bishops Mishandled Reported Abuse
Survivors and advocates have accused some Catholic bishops of mishandling priest abuse allegations. Bishops and other diocesan leaders often failed to report allegations to law enforcement. Bishops commonly concealed the abuse from other clergy members and parishioners as well.
Historically, Vatican guidelines made it clear bishops were responsible for internal investigations into abuse claims. They were not responsible for reporting allegations to local law enforcement.
As of July 2020, the Vatican has changed its stance on this issue. The Vatican now encourages bishops to report abuse allegations to law enforcement. However, the new guidelines stop short of requiring bishops to report accusations of sexual abuse by priests.
Many bishops also participated in a practice known as "priest shuffling." Bishops would transfer priests accused of sexual abuse to other parishes or dioceses to keep the abuse a secret. Frequently, in cases of priest shuffling, bishops would not disclose the abuse allegations to the transferred priest's new supervisor.
In doing so, bishops and other high-ranking officials allowed these predatory priests to continue sexually abusing victims while at their new locations. These bishops chose to protect abusive priests and the reputation of the Catholic Church over the safety of children.
Survivors have named numerous bishops as defendants in priest abuse lawsuits, citing their role in concealing abuse. Many of these lawsuits have ended in settlements and payouts for survivors.
Was Your Priest Abuse Concealed?
You May Be Able to Sue the Responsible Bishop or Diocese
Start Here

Bishop Sex Abuse
Apart from mishandling reports of abuse, some bishops face sexual misconduct allegations themselves. In some cases, bishops sexually abused children earlier in their career before assuming the role of bishop. 
As more survivors come forward with their experiences, more cases of bishop sex abuse have come to light. Several of these high-profile individuals are now facing civil lawsuits and criminal charges.
Notable Catholic Bishops Accused Of Abuse
Several notable bishops in the Catholic Church currently face allegations of abuse.
Bishop Nicholas Dimarzio
Nicholas DiMarzio is the current bishop of the Diocese of Brooklyn. He was once revered for his role in handling sexual abuse allegations in the diocese.
However, in November 2019, a man accused DiMarzio of sexually abusing him as a child. In June 2020, a second man accused the bishop of child sex abuse. Both men filed lawsuits against the bishop.
In September 2021, the Vatican cleared DiMarzio of the allegations against him. DiMarzio still faces two civil lawsuits filed by survivors in New Jersey.
Bishop Howard James Hubbard
Howard James Hubbard is the former bishop for the New York Diocese of Albany. He is retired from his position in the Catholic Church. As of March 2021, Hubbard was named in seven abuse lawsuits.
Read more about the lawsuits filed against Hubbard here >
Bishop & Cardinal Theodore McCarrick
Former cardinal and bishop Theodore McCarrick is facing multiple allegations of sexual misconduct. A Vatican investigation found McCarrick abused adults and children.
The investigation also found that despite multiple allegations against McCarrick, the former clergyman was promoted in role and influence in the Catholic Church. In 2019, McCarrick was laicized by Pope Francis.
When a priest, deacon or bishop is laicized, he is no longer considered a member of the clergy. Laicization is also commonly known as "defrocking."
In 2021, McCarrick became the first cardinal in the United States to be criminally charged with crimes of child sexual abuse. McCarrick is one of the top Catholic Church officials in the United States incriminated in the clergy abuse scandal.
Archbishop Peter Gerety
In March 2021, a lawsuit accused former archbishop Peter Gerety of grooming and sexually abusing a five-year-old girl. The alleged abuse began in the 1970s. Gerety gained access to the girl by delivering food to her family and babysitting.
Gerety, now deceased, was archbishop of the Archdiocese of Newark from 1974 to 1986. During his career, he also served in Connecticut and Maine. He died in 2016.
According to the Associated Press, the lawsuit alleges "negligence, infliction of emotional distress and breach of fiduciary duty." The lawsuit named the Archdiocese of Newark and Gerety's estate as defendants. The survivor is seeking at least $50 million in compensation.
Database Of Accused Clergy Members
Our team at AbuseLawsuit.com has compiled a nationwide database of accused priests, bishops and other clergy members. If you were abused by a Catholic bishop, use our searchable database to learn more about the allegations against them.
You can search the list of accused clergy members by diocese, state or name.
How Do I Report A Bishop?
Reporting allegations of sexual abuse can be difficult for any survivor. Reporting abuse committed by a bishop, priest or another clergy member in a position of power can be even more intimidating. Recently, the U.S. Conference of Catholic Bishops (USCCB) sought to make this process easier for victims.
In March 2020, the USCCB approved a third-party reporting service to gather reports of sexual misconduct by Catholic bishops. This system is known as Catholic Bishop Abuse Reporting (CBAR).
What Is The Catholic Bishop Abuse Reporting (CBAR) Service?
CBAR offers clergy abuse survivors a platform to report claims of bishop abuse. The service is run by Convercent, Inc., a commercial vendor of ethics reporting services.
Survivors can report the following to CBAR:
Incidents of sexual misconduct by a Catholic bishop
Incidents of a Catholic bishop interfering in an abuse investigation
All other reports of misconduct committed by a bishop should be reported to the relevant Catholic diocese.
CBAR offers two reporting methods: an online form and a hotline. Survivors wishing to file a report through the CBAR hotline should call 1-800-276-1562.
Catholic Bishop Abuse Reporting (CBAR) FAQs
Can I Make A Report Anonymously?

Survivors may file a report without listing their name or contact information. However, providing your contact information may help the investigation, should investigators require more details from you.

If you provide your name and contact information, all information collected will remain confidential.

What Should I Include In The Report?

Reports made to CBAR must include the name of the accused bishop. Additionally, survivors should include any relevant details of the alleged abuse. This may include details such as the location of the abuse or the time period during which the abuse took place.

What Happens After I Submit My Report?

Once you submit a report with CBAR, you will be given an access number and password. You can use these to check the status of your report on the site.

Your report will be sent to the appropriate Church authorities tasked with investigating these claims. Depending on the details of your claim, your report may also be sent to the relevant law enforcement agency for further investigation.

Within the Catholic Church, several entities will review your report. They will determine if an internal investigation is warranted.

Who Investigates The Reported Claims?

The reporting service will send all collected reports to the relevant Church officials in charge of reviewing the claims. Some reports will also be sent to law enforcement. For example, the reporting service will send reports of child sexual abuse to the relevant law enforcement agency.
---
Taking legal action and reporting bishop abuse are two ways survivors can hold bishops accountable for their actions. Many survivors have found comfort through both avenues. However, reporting abuse to CBAR is not the same as filing a lawsuit.
If you are interested in filing a lawsuit, consult an experienced clergy abuse lawyer today to learn more about your legal options. You may be eligible to sue a responsible diocese or bishop for your abuse.
Need Support?
Free, Confidential Case Evaluation.
If you or a loved one have suffered from the physical, mental and emotional effects of institutional sex abuse, you're entitled to legal representation and possible financial compensation.
Receive your response in 24 hours
---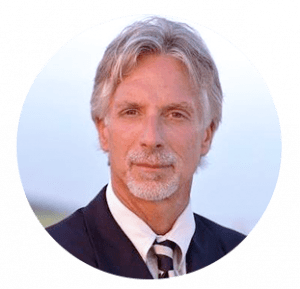 Meneo Group managing partner:
Ron Meneo
Ron Meneo is the managing partner of The Meneo Law Group. With more than 40 years of experience, he represents clients across the country on a variety of complex legal matters, including personal injury due to institutional sexual abuse, unsafe pharmaceutical drugs and other practice areas. He is a recipient of Martindale-Hubbell's prestigious AV® Preeminent Rating. He has also served as an editor and contributor for several legal journals.