Vermont Priest Abuse Lawsuits
All across the country, Catholic dioceses are facing a large number of priest abuse lawsuits. As more states expand their legal deadlines, the number of sexual abuse lawsuits against organizations like the Catholic Church and Boy Scouts of America is expected to rise.
Like many other dioceses in the United States, the Diocese of Burlington released a list of priests facing credible allegations of abuse. Bishop Christopher Coyne assembled a committee to sort through decades of church records and allegation reports. In August 2019, Bishop Coyne announced the release of a list documenting 40 priests accused of abuse in Vermont. The publication of this list is expected to prompt more lawsuits in the state.
2021 | Survivor Files Lawsuit Naming Leo Courcy
In May 2021, Vermont survivor Christopher Silletti filed a lawsuit against the Diocese of Burlington. In the lawsuit, he named former priest Leo Courcy as his abuser. Courcy allegedly began sexually abusing Silletti in 1978. Courcy's position as friend of the family gave him access to Silletti on multiple occasions.
Silletti also accused the Diocese of Burlington of covering up the abuse. In the 1960s, Courcy was treated for psychosis and psychosexual issues. The Catholic Church was aware of these disorders and continued to employ Courcy as a priest. In addition to Vermont, Courcy served in Texas, New Mexico and Canada. Multiple New Mexico survivors filed lawsuits against Courcy prior to Silletti's legal claim.
Clergy Abuse Settlements In Vermont
The Diocese of Burlington has paid out millions of dollars in settlements for priest sex abuse allegations. The exact figure is unknown as several settlement figures were never disclosed. However, there have been some significant settlements announced publicly.
In 2006, the Diocese of Burlington settled a lawsuit with a victim of a former priest in the diocese. The agreed settlement paid the plaintiff $965,000.
In 2010, a group of 26 altar boys filed lawsuits against the Diocese of Burlington over abuse allegations. The legal settlements cost the diocese roughly $18 million. Several similar lawsuits were filed after the verdict. By 2013, the diocese paid more than $30 million to settle 40 total allegations made by former altar boys. In order to pay the settlements, the diocese sold multiple land and property assets.
Child Sex Abuse Statutes Of Limitations In Vermont
On May 28, 2019, Vermont Governor Scott signed House Bill 330 (H.330) into law. The bill went into effect on July 1, 2019. The new law extended the legal rights of survivors of childhood sexual abuse in several ways:
H.330 eliminated the statute of limitations to file a civil claim of childhood sexual abuse.
H.330 expanded the definition of "childhood sexual abuse" to include felony sexual exploitation of a minor.
If evidence shows that an entity (institution, organization or company) was grossly negligent in a case of child sexual abuse, H.330 allows the entity to be sued for damages. For a survivor of clergy abuse, this provision allows the victim to sue the diocese or church if either entity covered up the abuse.
H.330 opened a permanent revival window that retroactively applied the above to all civil cases for child sexual abuse that occurred before July 1, 2019.
Civil Statutes For Child Sex Abuse In Vermont
With the passing of H.330, a survivor of child sexual abuse has no time limit to file a civil lawsuit against their abuser in the state of Vermont.
Additionally, H.330 opened a permanent "look back" window that revived all older claims of child sexual abuse.
You May Have Legal Rights
Speak With Our Lawyers About Vermont's Statutes Today
Start Here

Criminal Statutes For Child Sex Abuse In Vermont
There is no criminal statute of limitations for the following sexual crimes against a minor in the state of Vermont:
Aggravated sexual assault of a child
Sexual exploitation of a minor
House Bill 511
On May 30, 2019, Vermont Governor Philip Scott signed House Bill 511 (H.511) into law. The bill went into effect immediately. The new law amended the legal deadline to press criminal charges for several different crimes including the sexual exploitation of a minor.
In Vermont, sexual exploitation of a minor occurs when a sexual act is committed with a minor and the following criteria are true:
The abuser is 48 months older than the minor.
The abuser is in a position of "power, authority, or supervision over the minor."
List Of Accused Priests In Vermont
The following list contains the names of clergy members and Vermont priests accused of abuse. The list does not include staff members, volunteers or members of the Diocese of Burlington facing similar accusations.
If you or a loved one was abused by a clergy member in Vermont, contact us today to learn about your legal rights. Whether or not the abuser is on the list, we want to hear from you. Our team of expert clergy abuse attorneys can help you find justice and win financial compensation.
Survivors May Be Eligible For Compensation
Learn About Filing a Lawsuit in Vermont
Start Here

If you believe the clergy member you are looking for committed crimes of sexual abuse in a different state or diocese, use our nationwide, searchable database of accused priests.
If you do not see the name of the Vermont priest you are looking for, it does not mean your claim is ineligible. This list grows as additional abusers are identified.
Speak with our legal team today to learn more about your options.
History Of Vermont Church Abuse
The Diocese of Burlington has faced numerous lawsuits throughout the years. The diocese originally handled the cases individually. But, after a series of significant legal losses, the diocese has aimed to settle more of the abuse cases.
Many of the cases filed against the Diocese of Burlington come from victims of St. Joseph's Catholic Orphanage in Burlington, Vermont.
Vermont Catholic Orphanage Abuse
In 2018, a BuzzFeed investigative news article exposed decades of child abuse at St. Joseph Catholic Orphanage. Although the orphanage building was owned by the Diocese of Burlington, the facility was run by the Sisters of Providence — a Montreal-based order of nuns. The orphanage was open for 120 years.
The expose documented horrifying stories of physical, sexual and psychological abuse waged against children at the orphanage over the course of several decades. Many of the perpetrators were nuns, priests or other staff who worked at the facility.
In the early 1990s, the Diocese of Burlington offered $5,000 to those abused at the orphanage. In exchange for the money, victims agreed to waive their legal rights to file a lawsuit against the diocese. More than 100 former residents accepted the money.
Despite the money offered, many former residents chose to pursue legal action instead. Many lawsuits named the Diocese of Burlington, the Sisters of Providence and the Vermont Catholic Charities as defendants.
In the late 1990s, several plaintiffs asked the court to consolidate their lawsuits. Consolidating the cases would allow plaintiffs' testimonies to support one another, potentially making their testimonies more credible.
The plaintiffs were denied this request. Many of the plaintiffs withdrew their claims after the request was denied rather than face the church alone. Several cases were also dismissed due to the previous state legal deadlines pertaining to civil cases.
After the BuzzFeed article was published, the Vermont Attorney General's Office launched an investigation into the allegations. In 2020 the investigation concluded that extensive child abuse took place at the orphanage. As of 2021, survivors are still pushing the Diocese of Burlington for reparations.
"The diocese needs to do the moral and responsible thing and take responsibility for its actions, rather than pay millions to lawyers in order to avoid helping us."
If you or someone you know was abused at St. Joseph's Orphanage and are considering legal action, contact our legal team today. We can help you understand your legal rights and options.
Vermont Priest Abuse Victim Resources
Victims of priest abuse in Vermont do not have to heal from the trauma alone. The state of Vermont has many helpful resources for survivors of sexual violence.
The Vermont Department of Health supports efforts to prevent sexual and domestic violence. Many of the programs supported by the Vermont Department of Health offer resources to survivors. Learn more about the department's initiatives and the programs it supports here.
Vermont Sexual Violence Programs by County
Vermont Priest Abuse FAQs
What Is The Statute Of Limitations On Priest Sexual Abuse In Vermont?
Vermont currently has no statute of limitations for civil or criminal cases of child sexual abuse.
Learn more about child sexual abuse statutes in Vermont here >
How Do I Report Vermont Priest Abuse?

If you or a suspected victim is in danger, call 911 immediately.
Contact your local law enforcement agency to report any case of sexual assault. You can also reach out to the Vermont Network by calling the 24-hour hotline 1-800-489-7273.
You can report child sex abuse to local law enforcement or contact the Vermont Department for Children and Families by calling the hotline at 1-800-649-5285.
After making a report to local law enforcement, you may also report the abuse to the Diocese of Burlington if you wish.
Report Abuse To The Burlington Diocese
John Pfeifer | Manager of Safe Environment Programs
Phone: 802-658-6110 (ext. 1219)
Email: [email protected]
Need Support?
Free, Confidential Case Evaluation.
If you or a loved one have suffered from the physical, mental and emotional effects of institutional sex abuse, you're entitled to legal representation and possible financial compensation.
Receive your response in 24 hours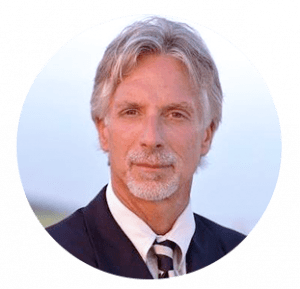 Meneo Group managing partner:
Ron Meneo
Ron Meneo is the managing partner of The Meneo Law Group. With more than 40 years of experience, he represents clients across the country on a variety of complex legal matters, including personal injury due to institutional sexual abuse, unsafe pharmaceutical drugs and other practice areas. He is a recipient of Martindale-Hubbell's prestigious AV® Preeminent Rating. He has also served as an editor and contributor for several legal journals.