Uber Assault & Harassment Lawsuits
In the past few years, many survivors have come forward with allegations of sexual assault connected to Uber's services.
While using Uber, drivers and riders have been raped, sexually assaulted and physically attacked.
As survivors continue sharing their stories, many are pursuing legal action against Uber for its negligence.
Breaking News: New York Law Gives New Options To Survivors Assaulted As Adults
New York's Adult Survivors Act allows survivors to sue their abusers and/or the businesses/institutions that protected those abusers. If their assault happened in New York, people 18 and older may have new legal options.
For one year, victims can bring civil charges, no matter how long ago the assault happened. This "look back" window lasts from November 24, 2022, to November 24, 2023. Uber assault survivors can talk to a lawyer to learn more about how the Adult Survivors Act may give them new legal options.
Are You a New York Uber Sexual Assault Survivor?
Legal Action Might Be Right for You — Learn About Your Options
Uber Sexual Assault Lawsuits
In 2019, Uber released its US Safety Report. The report includes statistics of Uber rides with reported sexual assaults, fatal physical assaults and motor vehicle fatalities over the course of a two-year period.
Between 2017 and 2018, Uber received 5,981 complaints detailing incidents of sexual assault.
Many of these victims are now filing Uber sexual assault cases.
Were You Sexually Assaulted While Using Uber?
Learn About Steps to Take After a Rideshare Sexual Assault
Survivor Profile: Oregon Woman Suing Uber For $1 Million
In January 2020, an Oregon woman sued Uber and one of its drivers over a sexual assault allegation. The woman was assaulted by the Uber driver in 2018. She is seeking more than $1 million in damages.
In 2018, the accused driver faced charges related to the assault. However, the driver was acquitted of these criminal charges in 2019.
Survivor Profile: Massachusetts Woman Files Federal Uber Driver Sexual Assault Lawsuit
In July 2020, a woman in Massachusetts filed a lawsuit against Uber over a sexual assault incident from 2018. The driver accused of sexual assault was arrested but fled the country after posting bond. The lawsuit against Uber claims the rideshare company's hiring process endangered passengers. The lawsuit was originally filed in district court and later moved to federal court.
Survivor Profile: New York Woman Sues Uber
In September 2020, a woman filed a civil lawsuit against Uber. The lawsuit claims the company failed to protect users from sexual assault, despite a pattern of reported incidents. The plaintiff claims Uber's negligence resulted in the plaintiff's sexual assault in 2018.
The lawsuit also accuses the company of deceptive marketing practices that perpetuated an image of safety, despite a lack of safety policies in place at the time of the plaintiff's assault.
The lawsuit was filed with the New York Supreme Court.
Uber Sexual Harassment Lawsuits
Depending on the circumstances, individuals may be able to file an Uber sexual harassment case against a perpetrator.
Sexual harassment is a broad term that includes a variety of unwanted sexual behaviors. Some examples of sexual harassment that may lead to an Uber harassment lawsuit include:
Unwanted sexual advances, involving physical contact
Indecent exposure
Masturbation
If you are the victim of sexual harassment in an Uber rideshare, you may be eligible for compensation. An experienced Uber sexual harassment lawyer can help determine if your harassment case qualifies for legal action.
Uber Physical Assault Lawsuits
Apart from rapes and sexual assaults, Uber drivers and riders have also reported physical assaults during rides. Some of the physical assaults have resulted in serious injuries or fatalities.
Many of these survivors are now filing Uber assault lawsuits against the company. Survivors of Uber-related physical assault may be eligible for compensation.
Typically, the amount of compensation available depends on the intensity of the assault or the severity of a victim's injuries. For example, a survivor may have a stronger case if their injuries from an Uber assault required medical attention.
If you were seriously injured from a physical assault while providing or using Uber's services, you may be eligible to file a lawsuit. Speak with our Uber assault attorneys today about your legal options.
Assaulted By Your Uber Driver?
Rideshare users have been physically or sexually assaulted by their Uber drivers.
Learn More

Assaulted While Driving For Uber?
Uber drivers have been physically or sexually assaulted while driving for the rideshare company.
Learn More

Why Are People Suing Uber?
Many survivors of Uber-related rape, sexual assault and physical assaults have sued Uber.
These lawsuits accuse Uber of lax hiring and review processes, deceptive marketing and negligence leading to user assaults.
By suing Uber, survivors have the opportunity to hold the rideshare company accountable for its role in the assault.
In some cases, holding a company legally and financially liable can impact a company's policies and actions. In the case of Uber, this could lead to policy changes that protect users from future incidents of assault. Our Uber assault attorneys will review the possible outcomes a survivor can expect from pursuing legal action against the company.
Survivors are also suing Lyft for its part in rideshare assaults.
Learn more about assault lawsuits against Lyft here >
Why Should I Hire An Uber Assault Lawyer?
The legal system can be confusing and overwhelming. Thus, many survivors hire experienced lawyers to help them sue Uber.
Our legal partners, The Meneo Law Group, can help you file a strong assault case against Uber. With more than 30 years of litigation experience, they will fight for the compensation and justice you deserve.
Speak With One of Our Uber Assault Attorneys
We Can Help Many Survivors Secure Legal Compensation
Uber Assault Cases FAQs
How Many People Have Been Sexually Assaulted While Using Uber?
Nearly 6,000 sexual assault complaints were made to Uber between 2017 and 2018. Uber anticipates the number of sexual assault reports to rise in the following years as the rideshare company offers more reporting options to survivors.
Learn more about reporting sexual assault here >
How Long Do I Have To File An Uber Assault Lawsuit?
The deadline to file a sexual assault claim will vary by state. To understand the applicable legal deadlines, a survivor must review their state's statutes of limitations.
Our partner law firm can help you determine which statute is relevant to your case and file a lawsuit against Uber in a timely manner. Consult our attorneys today to learn about your legal options.
How Much Is The Average Uber Sexual Assault Settlement?
No Uber sexual assault settlements have been made public. Thus, the average settlement is unknown. However, we can estimate potential settlement payouts based on similar sexual assault and abuse settlements seen in other industries.
For example, the American Catholic Church has reportedly paid more than $3 billion in settlements to sexual abuse victims. Depending on the case, victims have received settlements ranging in hundreds of thousands to millions of dollars.
Our knowledgeable Uber sexual assault lawyers will stand by your side and work to get the compensation you deserve.
Does Uber Mandate Mediation and Arbitration?
Before 2018, Uber used mandatory arbitration clauses to settle claims of sexual assault.
What Is Mandatory Arbitration?
A mandatory arbitration clause forces the involved parties to settle claims using a third-party mediator (arbitrator). This limits a victim's right to sue a company for an injustice like sexual assault. Mandatory arbitration generally benefits companies over victims.
In May 2018, the company ended its mandatory arbitration policy for sexual harassment and assault cases.
The company still prefers to settle matters outside of court. But, victims now maintain the right to choose how they seek compensation. If a victim wants to seek legal recourse, he or she has every right to do so.
Additionally, Uber no longer requires a confidentiality agreement as part of a settlement. Victims are free to share the details of their experiences. However, the company continues to keep the financial details of any sexual harassment or assault settlement confidential.
Free, Confidential Case Evaluation.
If you or a loved suffered a sexual or physical assault while using Uber and Lyft, you're entitled to legal representation and possible financial compensation.
Receive your response in 24 hours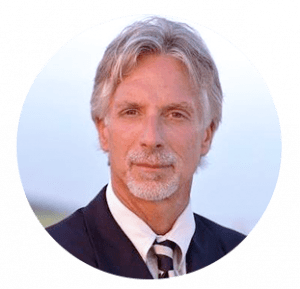 Meneo Group managing partner:
Ron Meneo
Ron Meneo is the managing partner of The Meneo Law Group. With more than 40 years of experience, he represents clients across the country on a variety of complex legal matters, including personal injury due to institutional sexual abuse, unsafe pharmaceutical drugs and other practice areas. He is a recipient of Martindale-Hubbell's prestigious AV® Preeminent Rating. He has also served as an editor and contributor for several legal journals.