Uber Drivers Arrested For Sexual Assault
Multiple Uber drivers have been accused of sexual assault. Many of these individuals have been arrested for their crimes. Some of these cases have led to Uber assault lawsuits as well. Here are some examples of drivers who have been accused of assaulting their passengers.
Accused Uber Driver: Kerry Calvin Gasag
Kerry Calvin Gasag, a former Florida Uber driver, is currently facing charges of sexual assault, false imprisonment and destroying evidence. On September 11, 2021, Gasag came to the aid of a female tourist being sexually assaulted. He stopped the assault and helped the woman into his car.
However, instead of driving the victim to her hotel, Gasag drove the woman to Southernmost Point, a popular tourist landmark in Key West. There, Gasag sexually assaulted the woman. She was able to get away and run to safety.
The incident was filmed on a tourist webcam and shared quickly with local police. Soon after, Gasag was arrested for his crimes. As of November 12, 2021, Gasag is in jail awaiting trial.
Accused Uber Driver: Muhammad Arslan Afzal
Muhammad Arslan Afzal is a former North Carolina Uber driver accused of assault. On May 9, 2021, Afzal picked up a female passenger. He convinced her to sit in the front seat to help him with his car's GPS. He then groped the woman and exposed himself to her.
At least one news outlet also reported Afzal performed sexual acts on himself in front of the victim.
Due to the victim's reluctance to report the incident, Afzal was not arrested until 10 weeks after the crime.
It is very common for victims of sexual assault or sexual abuse to delay reporting. Some may choose to not report the crime at all. Many assault survivors feel shame or guilt about the incident. Some may also fear retaliation or the possibility local authorities will not believe them.
Afzal faces several criminal charges, including first-degree kidnapping, attempted second-degree forcible sexual offense, sexual assault and indecent exposure.
Accused Uber Driver: Ahmed Elgaafary
In February 2018, Ahmed Elgaafary picked up an intoxicated female passenger outside of a casino in Pennsylvania. During the ride, Elgaafary allegedly drove to a secluded area and raped the woman. Due to her level of intoxication, the victim has no recollection of the rape. However, she woke up covered in bruises on her thighs.
To confirm her suspicions, she visited her local hospital the next day. While at the hospital, the victim underwent a sexual assault forensic exam. Medical professionals use this type of exam to collect evidence of sexual assaults.
In August 2019, a jury found Elgaafary guilty of the following charges:
Rape of an unconscious person
Sexual assault
Indecent assault
In December 2019, a judge sentenced Elgaafary to seven to 20 years in state prison.
"This type of conduct shows that anyone can become a victim of sexual assault, and it can come from the place where one is supposed to feel safe…(Elgaafary) took advantage of the victim's vulnerable, unconscious state and violated her in the worst way possible."
Accused Uber Driver: John David Sanchez
John David Sanchez is a convicted sexual predator who drove for Uber in San Diego. Many of the sexual assaults committed by Sanchez took place in his home. However, Sanchez assaulted at least one of his victims during an Uber ride.
On February 25, 2016, Sanchez picked up a woman and her date outside a local bar. After dropping off the woman's date, Sanchez proceeded to take the woman home. The woman asked to stop two times during the ride because she felt ill and needed to vomit.
During the first stop, Sanchez began touching the victim. During the second stop, Sanchez moved to the backseat and raped her. The victim then took her belongings and walked the rest of the way home.
She later reported the incident to the police. With her help, police were able to identify Sanchez and arrest him. Subsequent search warrants of Sanchez's computer and phone led to evidence of assaults he had committed in his home.
In November 2017, a judge sentenced Sanchez to 80 years and four months in prison for 34 assault-related charges.
Were You Assaulted While Using Uber or Lyft?
Learn About Steps to Take After a Rideshare Sexual Assault
Uber Drivers Charged With Kidnapping
There have been numerous incidents of Uber drivers kidnapping their passengers. Some of these kidnapping situations have also included physical or sexual violence against passengers. Here are some examples of drivers accused of holding passengers against their will.
Accused Uber Driver: Sean Williams
Sean Williams, an Uber driver in New York, is facing multiple charges, including kidnapping.
On July 12, 2019, Williams picked up a 15-year-old female passenger. According to prosecutors, Williams canceled the ride in the app and attempted to convince the girl to go drink with him. He also tried to persuade her to come to his home. All the while, Williams drove in the wrong direction from the victim's intended destination.
During the ride, the girl asked to use the restroom. When Williams brought her to a McDonald's, she ran inside and called the police. Williams fled before police arrived but was arrested four days later.
Assaulted During an Uber Ride?
You May Be Eligible For Legal Compensation
Lyft Drivers Arrested For Sexual Assault
Across the country, Lyft drivers have been arrested for sexually assaulting their passengers. Many of these drivers have been criminally charged for these crimes. Additionally, some of the allegations have led to Lyft assault lawsuits.
Accused Lyft Driver: Ghassan Shakir
In April 2019, Ghassan Shakir, a former Lyft driver, was accused of sexual assault. He was arrested for allegedly sexually assaulting a passenger.
According to court documents, Shakir is suspected of at least five other similar assaults in the Seattle area. These suspected sexual assaults date back to 2014. Shakir allegedly used his position as a rideshare driver to lure women into his car. He would then turn off the rideshare app and assault his victims.
Lyft deactivated Shakir's account following the assault allegations.
Accused Lyft Driver: Jason Lamont Fenwick
In January 2020, Jason Lamont Fenwick, a Lyft driver accused of assault, was sentenced to 10 years in state prison. Fenwick's charges revolve around an alleged assault in November 2018. The former Lyft driver was charged with numerous crimes after assaulting a female passenger in her California home.
Fenwick will also have to register as a sex offender once he is released from prison.
Sexually Assaulted During a Lyft Ride?
You May Be Eligible For Legal Compensation
Lyft Drivers Arrested For Physical Assault
Apart from sexual assaults, many Lyft drivers have been arrested after physically attacking their passengers.
Accused Lyft Driver: Albert Boakye
In August 2021, Nashville police arrested Albert Boakye, a Lyft driver charged with misdemeanor assault. According to the allegations, Boakye forcibly removed a female passenger from his vehicle and threw her to the ground.
Boakye's victim was identified as Claire Dunn, a country singer. Dunn sustained bruises and cuts on her face from the attack.
"I had that intuition that something was wrong, and I ignored it…I remember telling myself that I was overthinking it and I just wanted to go home. That's all I remember thinking about it and just trying to tell myself it's fine. I blame myself."
Boakye was arrested shortly after the assault. Lyft permanently deactivated his account following the arrest.
Although Dunn needed time to speak with authorities about her assault, her willingness to do so resulted in Boakye's arrest and removal from Lyft.
Free, Confidential Case Evaluation.
If you or a loved suffered a sexual or physical assault while using Uber and Lyft, you're entitled to legal representation and possible financial compensation.
Receive your response in 24 hours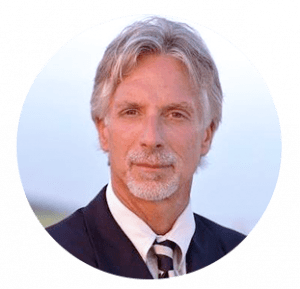 Meneo Group managing partner:
Ron Meneo
Ron Meneo is the managing partner of The Meneo Law Group. With more than 40 years of experience, he represents clients across the country on a variety of complex legal matters, including personal injury due to institutional sexual abuse, unsafe pharmaceutical drugs and other practice areas. He is a recipient of Martindale-Hubbell's prestigious AV® Preeminent Rating. He has also served as an editor and contributor for several legal journals.