What Is The Average Settlement For Clergy Abuse Lawsuits?
According to BishopAccountability.org, the average settlement for clergy sex abuse victims is approximately $268,000. However, some survivors have been awarded larger sums. For example, each victim in the Los Angeles Archdiocese 2007 settlement received approximately $1.3 million. That figure is much larger compared to a recent settlement in New Jersey. In 2019, 5 plaintiffs won a total of $400,000 in a priest abuse lawsuit against the Archdiocese of Newark.
Settlements in a child sex abuse case vary based on multiple factors, including:
The severity or duration of the abuse
The treatment costs for mental and physical injuries resulting from the abuse
How Much Has The Catholic Church Paid To Abuse Victims?
In total, Catholic dioceses in the United States have paid more than $3 billion in sexual abuse settlements over the course of several decades. Individual settlement amounts range considerably depending on the unique circumstances of each case.
This $3 billion figure is expected to rise significantly in the near future as more Catholic Church lawsuits are filed by abuse victims.
The Church Has Paid Billions in Abuse Settlements
File a Civil Lawsuit With One of Our Attorneys Today
Start Here

Many dioceses have filed for bankruptcy to compensate survivors of abuse. When a diocese files for bankruptcy, the Catholic Church pays victims through bankruptcy court. Victims often receive less compensation through this process than they would through successful litigation.
Archdiocese Of Los Angeles | 2007 Settlement
The largest settlement to date was paid by the Archdiocese of Los Angeles. In 2007, the archdiocese paid $660 million to settle claims with 508 victims of clergy abuse. Each claimant received roughly $1.3 million.
After paying numerous settlements, the Archdiocese of Los Angeles and five other California Dioceses created the California Independent Compensation Program (ICP). The ICP, formed in 2019, is operated by a third party on the behalf of the dioceses to compensate victims.
Unfortunately, Catholic Church settlements only help a fraction of victims abused by Catholic clergy members. Many survivors will never come forward with abuse claims against their perpetrators.
"Only about one-third of child sexual abuse incidents are identified, and even fewer are reported."
History Of Priest Abuse Settlements
The Catholic Church has paid compensation to victims of priest abuse for decades. Historically, the majority of these settlements were handled outside of the legal system. These private settlements benefited the Church in two ways:
Private settlements allowed dioceses to conceal child sexual abuse by Catholic priests. Many early settlements included confidentiality agreements. Victims were prohibited from publicly speaking about the alleged abuse and settlement details. These agreements allowed the Catholic Church to protect its reputation for decades.
Private settlements allowed dioceses to avoid lengthy and costly litigation. Plaintiffs in civil lawsuits often win more money through a favorable verdict than they would through a settlement. By settling matters privately, Catholic dioceses may pay sex abuse victims less.
Catholic Church Abuse Compensation Funds
To combat the recent flood of clergy sex abuse lawsuits, many dioceses created victim compensation funds. These compensation programs are usually operated by a third party. However, they often benefit the Church more than abuse survivors.
Payments to abuse victims from these compensation funds are generally smaller than the amount a victim could win with a favorable court verdict. Additionally, as with private settlements, the Church often avoids public scrutiny regarding these payouts.
Clergy Abuse Settlements FAQs
Why Are Non-Monetary Provisions Often Included In Catholic Church Abuse Settlements?
Survivors of priest abuse often seek closure for their trauma that money can't provide. Thus, some settlements include non-monetary provisions to satisfy victims of sexual abuse.
A non-monetary provision in a settlement is a term in the agreement in which no money is exchanged between parties.
Survivors of priest abuse often request non-monetary provisions that shed light on institutional sexual abuse. These concessions can help prevent future abuse.
Common Non-Monetary Provisions In Catholic Church Settlements
The diocese is required to publish a list of all known abusers.
The diocese is required to make confidential church documents public.
The diocese is required to set up a hotline or other reporting method for sexual abuse victims.
The diocese is required to change diocesan policies to better protect potential victims of abuse.
Two examples of settlements with non-monetary provisions occurred in Montana. The two Catholic Dioceses in the state of Montana filed for bankruptcy after facing abuse allegations. In their bankruptcy settlements, both Montana Dioceses agreed to several major non-monetary provisions.
One non-monetary provision agreed upon by both Montana Dioceses was the publication of an abusive priest list. As part of the settlement agreements, each diocese maintains a list of all the priests accused of abuse in the diocese on their respective websites.
Are Clergy Abuse Settlements Taxable?
Whether or not clergy abuse settlements are taxable depends on the type of damages claimed in the lawsuit or settlement agreement. According to the U.S. tax code, payouts or settlements related to physical injuries or sickness do not qualify as taxable income. However, a settlement of emotional distress is taxable.
"…gross income does not include…the amount of any damages (other than punitive damages) received (whether by suit or agreement and whether as lump sums or as periodic payments) on account of personal physical injuries or physical sickness…"
Clearly highlighting the physical damages an abuse survivor suffered in the settlement agreement can influence the taxable nature of the settlement. Our experienced legal team can help you negotiate a fair and substantial settlement agreement. Speak with us about your case today.
The Seattle Archdiocese will pay $3 million to settle five sex abuse claims. The allegations detail abuse by several clergy members and a diocesan employee.
Amid dozens of abuse allegations, the Norwich Diocese in Connecticut has filed for bankruptcy. Learn more about how this may affect survivors seeking compensation.
Need Support?
Free, Confidential Case Evaluation.
If you or a loved one have suffered from the physical, mental and emotional effects of institutional sex abuse, you're entitled to legal representation and possible financial compensation.
Receive your response in 24 hours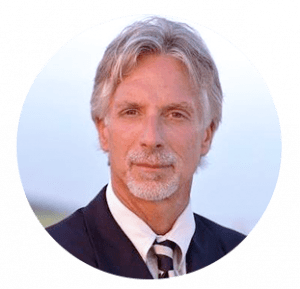 Meneo Group managing partner:
Ron Meneo
Ron Meneo is the managing partner of The Meneo Law Group. With more than 40 years of experience, he represents clients across the country on a variety of complex legal matters, including personal injury due to institutional sexual abuse, unsafe pharmaceutical drugs and other practice areas. He is a recipient of Martindale-Hubbell's prestigious AV® Preeminent Rating. He has also served as an editor and contributor for several legal journals.