What To Do If You Were Sexually Assaulted

If you or a suspected victim is in danger, call 911 immediately.
The most important thing to do following an assault is to find a safe environment and support network. Depending on the survivor, he or she may turn to a trusted loved one, medical professional or local law enforcement agency after being assaulted.
You do not need to go through the aftermath of an assault alone.
Once safe, there are several steps a victim can take following an assault:
It is up to the individual victim to determine what actions you want to take.
If at any time you're feeling overwhelmed or unsure of your next steps following an assault, call the National Sexual Assault Hotline at 800-656-HOPE (4673). A trained staff member can review your options with you and make recommendations based on your unique situation.
Seek Medical Attention
It is common for survivors to experience physical injuries during an assault. Thus, many victims choose to seek medical attention.
If you do seek prompt medical attention, avoid showering or bathing beforehand. You may also want to bring a change of clothes with you.
Apart from treating immediate injuries, a trained healthcare professional can also answer common questions about the long-term side effects of assault. Many survivors may be concerned about sexually transmitted infections (STIs), pregnancy and other long-term effects of an assault or trauma.
A trained healthcare professional can also administer a sexual assault forensic exam. This exam is commonly referred to as a "rape kit." During this exam, a professional collects DNA evidence. If you choose to undergo an exam, you do not have to report the crime.
It is your choice to have the forensic exam completed. However, it can help you if you choose to seek legal action in the future.
Report The Assault To Law Enforcement
If you feel comfortable doing so, contact your local police department by phone or in-person to report the crime.
Reporting the crime to law enforcement is not the same thing as filing a civil lawsuit against an abuser or the institution that enabled them. However, there is a chance your report may lead to a criminal investigation.
Report The Assault To Uber Or Lyft
Uber and Lyft both offer 24/7 support through their apps. Users can file reports of sexual or physical assault with either company following an incident. These options are available to drivers and riders who experience assault while using rideshare services.
Document Your Experience
Regardless of whether you intend to file a lawsuit, it's important to document your experience as fully as possible. You may decide to file a lawsuit or report the crime in the future. Documentation can help you or your lawyer hold people and institutions accountable.
Following the assault, try to document as much about the experience as you can remember. Survivors may experience gaps or haziness in their memories of the assault. Just do your best to document anything that comes to mind.
Here are few specific items to document if you are able to:
Date and time of the incident
Location where the incident occurred
Any details about the assailant you can remember
Any other details about the ride or assault that stuck out to you
If you seek medical attention, be sure to keep any documentation from the appointment. Furthermore, keep any documentation about the ride itself (i.e. screenshots of the receipt) and/or communication you have with Lyft or Uber following the assault.
Learn more about reporting sexual assault here >
Consult An Attorney About Your Legal Options
If legal action is something you're considering, it's important to talk to a lawyer soon after the incident. 
An experienced attorney can review the details of your case and help determine if legal action is right for you. Additionally, most states have specific legal deadlines around sexual assault. If you wait too long, your case may expire. Thus, you may lose the opportunity to sue your abuser.
Learn About Your Legal Options
Our Attorney Can Help You Build a Strong Case and File on Time
Start Here

What Is Sexual Assault?
Sexual assault can be defined as unwanted sexual contact or behavior. A perpetrator may use physical violence or psychological coercion to assault a victim.
Sexual assault can include any of the following acts:
Rape (attempted or completed)
Unwanted touching, groping or fondling
Forcing a victim to perform a sexual act (such as masturbation, oral or anal sex)
Learn more about sexual assault and other forms of sexual violence here >
How Often Does Sexual Assault Occur While Using Uber Or Lyft?
According to Uber, users reported nearly 6,000 cases of sexual assault between 2017 and 2018. This statistic is likely an underestimation of Uber sexual assaults during this time frame because many victims don't report their assaults.
Lyft has not released similar data.
How Many Sexual Assaults Have Uber Drivers Committed?
Drivers were the accused party in approximately 3,229 sexual assault cases reported to Uber between 2017 and 2018. This number only represents reported cases. There were likely more assaults by Uber drivers that went unreported during this time frame.
I Was Assaulted | Should I Talk To A Lawyer?
If you or a loved one were assaulted while using rideshare services, legal action may be right for you. Many survivors find comfort, relief and a sense of justice through the legal process.
Filing a lawsuit against your assailant and the responsible rideshare company can also lead to financial compensation for victims. Monetary awards or settlements can help cover related medical fees, therapy bills and other trauma-associated costs.
Contact our legal team today to learn more about your options. Our legal partners at The Meneo Law Group have more than 30 years of experience. They can help you build a strong case and get the justice you deserve.
Free, Confidential Case Evaluation.
If you or a loved suffered a sexual or physical assault while using Uber and Lyft, you're entitled to legal representation and possible financial compensation.
Receive your response in 24 hours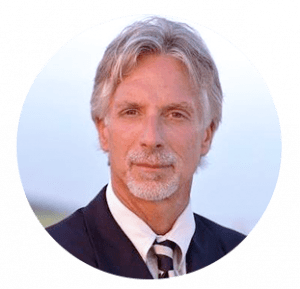 Meneo Group managing partner:
Ron Meneo
Ron Meneo is the managing partner of The Meneo Law Group. With more than 40 years of experience, he represents clients across the country on a variety of complex legal matters, including personal injury due to institutional sexual abuse, unsafe pharmaceutical drugs and other practice areas. He is a recipient of Martindale-Hubbell's prestigious AV® Preeminent Rating. He has also served as an editor and contributor for several legal journals.