Sexual Abuse In Boarding Schools
By design, boarding schools are responsible for more than educating children. Residential schools are responsible for protecting children around the clock. In this unique environment, students cohabitate and teachers take on the role of guardian.
Unfortunately, this environment can also enable child predators and peer abusers. Predators can use cohabitation to target, isolate and groom their victims for abuse. Students can also exploit cohabitation and sexually abuse other students.
Sexual Abuse By Teachers Or School Faculty
Child sexual abuse survivors have filed claims against boarding school teachers, coaches and staff members. These individuals have been accused of misusing their authority to groom and exploit the children in their care. In this way, boarding school abuse stories are similar to allegations against Catholic priests and scout leaders.
Sexual Abuse By Students
Some sexual abuse allegations at boarding schools name other students as abusers. Without proper supervision, communal living allows students to sexually abuse other students. In many cases, abusers are older students who prey on vulnerable, younger students. In some boarding school abuse stories, abuse by another student is part of a hazing ritual ingrained in the school's traditions.
Sexual abuse against minors is not limited to boarding schools. Cases have been seen in public and private day schools across the country.
Prominent Abusive Boarding Schools
In the past few years, many New England boarding schools have been named in sexual abuse scandals and lawsuits. According to an investigative report from the Boston Globe, more than 200 former students of New England private schools were sexually abused by teachers or staff members. These 200 allegations make claims against 67 private schools in the region.
Many of these private schools have been embroiled in public scandals in recent years. Much of the public outcry has been centered on how the schools handled reports of abuse. School administrators at many of these institutions chose to keep abuse allegations secret.
This decision protected the school's reputation. However, the secrecy did not hold abusers accountable for their crimes. In some cases, these abusers were terminated but able to keep a clean record. This allowed abusers to be hired at other schools, where they committed further abuse.
Were You Abused by a Boarding School Employee?
We Can Help — Speak With One of Our Attorneys Today
Start Here

Choate Rosemary Hall Sex Abuse
In 2013, alumni of Choate Rosemary Hall brought sexual abuse claims against several former faculty members. These claims prompted an internal investigation of sexual misconduct and abuse at the school.
The investigation's report identified at least 12 former teachers that sexually molested or abused students. The allegations date back to the 1960s. One allegation involved the rape of a student.
The report also reviewed the Connecticut school's conduct in the wake of reported abuse. When abuse was reported, the school chose to handle matters privately. The incidents were not reported to the police. Thus, abusive teachers were often able to move on to teaching positions at other schools.
In 2022, the school fired a teacher for sexual misconduct with a former student that occurred while the student attended Choate Rosemary Hall. 
Solebury School Sex Abuse
In 2015, Bucks County released a grand jury report regarding sexual abuse allegations at Solebury School in Pennsylvania. The report detailed testimony from several victims and investigated abuse allegations dating back decades.
Like many other boarding schools facing sexual abuse claims, school officials failed to investigate the claims or report the abuse to local law enforcement at the time of the incidents.
St. George's School Sex Abuse
An investigation into sexual abuse at St. George's School in Rhode Island ended with a published report. The investigators identified 51 student victims of sexual abuse by several faculty members. Ten additional students were identified as sexual abuse victims of other students at the school. The majority of these abuse incidents took place in the 1970s and 1980s.
The private boarding school did fire several of the abusive teachers, but it chose not to report these incidents to the authorities. In at least two cases, the school helped the abusive teachers with financial or career matters after they were fired.
In 2016, St. George's School settled with at least 30 former boarding school students abused during their time at the institution. The settlement amount was not disclosed.
Boarding School Abuse Lawsuits
Victims who were sexually abused as minors in boarding schools are seeking justice. Across the country, state lawmakers are passing bills to extend the statute of limitations for victims of child sexual abuse.
These new laws offer more time for survivors of boarding school sexual abuse to file legal claims against their abusers. Recently, many former students have used these new laws to file lawsuits against sexually abusive faculty members.
Learn More About Your State's Laws
Speak with One of Our Attorneys Today
Start Here

Suing Boarding Schools For Abuse
A victim who suffered sexual abuse at boarding school has legal options. Most claims filed by survivors will name the actual abuser. That abuser may be a teacher, staff member or another student. However, many of these lawsuits also name the boarding schools where the abuse took place.
By nature, residential schools hold a higher level of responsibility for their students. They provide both education and guardianship to each student. Boarding schools can be held liable in cases of sexual abuse for the following reasons:
A boarding school can be held liable for abuse if the school failed to investigate or address reported abuse allegations.
A boarding school can be held liable for abuse if the school failed to enact and enforce policies, procedures and training to prevent sexual abuse.
Statute Of Limitations For Boarding School Abuse Cases
The statute of limitations for a boarding school sexual abuse case will vary depending on several factors:
The age of the victim at the time of the abuse
The current age of the victim
The age of the abuser at the time of the abuse
The state where the abuse took place
The location or property where the abuse took place
An experienced lawyer can help you determine your legal options based on the circumstances of your case. Talk to a member of our legal team today to learn more about filing a boarding school abuse lawsuit.
Need Support?
Free, Confidential Case Evaluation.
If you or a loved one have suffered from the physical, mental and emotional effects of institutional sex abuse, you're entitled to legal representation and possible financial compensation.
Receive your response in 24 hours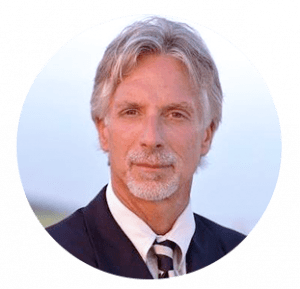 Meneo Group managing partner:
Ron Meneo
Ron Meneo is the managing partner of The Meneo Law Group. With more than 40 years of experience, he represents clients across the country on a variety of complex legal matters, including personal injury due to institutional sexual abuse, unsafe pharmaceutical drugs and other practice areas. He is a recipient of Martindale-Hubbell's prestigious AV® Preeminent Rating. He has also served as an editor and contributor for several legal journals.
Sources
1

Abelson, J., English, B., Saltzman, J., et al. (2016, May 6). Private schools, painful secrets. The Boston Globe.

2

Court of Common Pleas of Bucks County, Pennsylvania – Criminal Division. (2015). Order of Court. Misc. No. 3280–2014.

3

Dragan, E.F. (2019, October 29). School Sexual Abuse: Liability Involving Boarding Schools. Education Expert.

4

Harris, E.A. (2017, April 13). Sexual Abuse at Choate Went On for Decades, School Acknowledges. The New York Times.

5

Murphy, M.F. (2016, September 1). Sexual Abuse at St. George's School and the School's Response: 1970 to 2015 [PDF]. Foley Hoag LLP.

6

Pember, M.A. (2019, March 8). Death by Civilization. The Atlantic.

7

Richer, A. D. (2018, October 15). Ex-students file sexual abuse suit against boarding school. Associated Press.

8

Smith, A. (2007, March 6). Soul Wound: The Legacy of Native American Schools. Amnesty International. Internet Archive.

9

Smith, M.R. (2016, April 12). Exclusive boarding schools face reckoning on sexual abuse. Associated Press.

10

Smith, M.R., Lavoie, D. (2016, June 12). Boarding schools for young under scrutiny amid abuse cases. Associated Press.

11

Ziner, K.L. (2016, August 3). St. George's School, victims' group reach settlement in sexual abuse case. Providence Journal.

12

(2008). American Indian Boarding Schools. Poverty & Race, 17(6), 17–19.

13

(2017, February 2). Grand Jury: Solebury School Allowed Sexual Abuse Of Students For 50 Years. New Hope Free Press.