Airbnb Sexual Assaults
Numerous guests have reported sexual assaults by Airbnb hosts. The many allegations include claims of kidnapping, rape and other acts of sexual violence. Additionally, some properties have been the site of child sex abuse.
However, guests are not the only victims of Airbnb sexual assaults. Hosts and their families have also been assaulted by the guests they have rented their properties to.
Breaking News: New York Law Gives New Options To Survivors Assaulted As Adults
New York's Adult Survivors Act allows survivors to sue their abusers and/or the businesses/institutions that protected those abusers. If their assault happened in New York, people 18 and older may have new legal options.
For one year, victims can bring civil charges, no matter how long ago the assault happened. This "look back" window lasts from November 24, 2022, to November 24, 2023. Airbnb assault survivors can talk to a lawyer to learn more about how the Adult Survivors Act may give them new legal options.
Are You a New York Airbnb Assault Survivor?
Legal Action Might Be Right for You — Learn About Your Options
Airbnb & Child Sexual Abuse
Although Airbnb screens rental owners and renters, many claim the background checks don't do enough to protect either party.
In 2017, at an Airbnb in Minnesota, a naked adult male guest entered the bed of the host's seven-year-old daughter. The perpetrator had a criminal record that was not disclosed to the host family. Airbnb claimed the perpetrator's past offenses were not serious enough to be flagged by the company's background check.
The perpetrator was charged with second-degree criminal sexual conduct involving a victim under the age of 13.
Airbnb & Voyeurism
Apart from sexual assault, some Airbnb hosts have been charged with video-related voyeurism. 
In 2017, a host in Florida was arrested and criminally charged with video voyeurism after Airbnb guests identified a hidden camera in the bedroom smoke detector. Airbnb banned the host from future use of the site.
Voyeurism is the sexual preference of observing others in an intimate or sexual act (e.g., bathing, undressing, engaging in sexual activity). This observation typically occurs without the subject's knowledge.
Airbnb Physical Assaults
Airbnb users have been targets of violent crimes and physical assaults. Guests have been robbed, kidnapped and physically attacked while staying at Airbnb rental properties. 
In some instances, these assaults have been fatal. 
History Of Airbnb Attacks
2018 | Murder In Costa Rica Airbnb
A guest was murdered in a Costa Rica Airbnb in 2018. The Florida woman was visiting to celebrate her birthday. A security guard was found guilty of the murder. Airbnb settled for an undisclosed amount with the victim's family.
2019 | Halloween Murders In Orinda Airbnb
One of the most well-known Airbnb murders occurred in Orinda, California. More than 100 people attended a large Halloween house party. A gunman entered the home and opened fire. He killed five people and injured many more.
Were You Assaulted at an Airbnb?
Legal Action Might Be Right for You — Learn About Your Options
Airbnb Assault Settlements
Airbnb has paid out millions in settlements to survivors of sexual and physical assault. But, the terms of these settlements are often restrictive and confidential.
$7 Million Airbnb Settlement
In 2016, an Australian woman was raped at knifepoint in a New York Airbnb by her host. She later received a settlement of $7 million from the company. A Bloomberg Businessweek investigation revealed the terms of the settlement. The survivor was not allowed to publicly claim that Airbnb was liable for the attack.
Airbnb Settles Sexual Assault Lawsuit For Undisclosed Amount
In 2017, The Guardian reported on a sexual assault lawsuit filed against Airbnb. In 2016, Leslie Lapayowker rented a room from an Airbnb "super host" in Los Angeles. The plaintiff claims the host sexually assaulted her.
The plaintiff's lawyers found the host had formerly been arrested in Florida for battery and domestic violence. According to the plaintiff's lawsuit, Airbnb was negligent in the matter by allowing guests to rent a room from an accused abuser.
Airbnb settled for an undisclosed amount. The settlement was also reached without additional restrictive terms. Due to the insufficient background check on the host, this lawsuit was not subject to Airbnb's mandatory arbitration.
A mandatory arbitration clause forces the involved parties to settle claims using a third-party mediator (arbitrator). This limits or revokes a victim's right to sue a company for an injustice, such as sexual assault. Mandatory arbitration generally benefits companies over victims.
I Was Assaulted | Should I Hire An Airbnb Assault Lawyer?
If you or a loved one was the victim of an Airbnb-related assault, legal action may be right for you. Survivors have filed lawsuits against their attackers and Airbnb for the company's negligence.
For many assault survivors, taking legal action is one important step in the healing journey. Survivors may find relief and a sense of justice through the legal process. 
Filing a lawsuit can also lead to financial compensation for victims. Monetary awards or settlements can go a long way in covering trauma-associated costs including:
Medical expenses (including therapy bills)
Loss of wages
Pain and suffering
Loss of consortium (loss of benefits in a familial relationship, usually claimed by spouse or family member)
Punitive damages (award meant to financially punish the defendant)
Contact our legal team today to learn more about your options. Our legal partners at The Meneo Law Group have more than 30 years of experience with personal injury cases. The law firm can help you build a strong case and get the justice you deserve.
Considering Legal Action Against Airbnb?
We Can Help — Speak With One of Our Attorneys Today
Airbnb Assault FAQs
Can You Sue Your Airbnb Host?
Yes. Many assault survivors have sued their Airbnb host. However, in many Airbnb assault cases, survivors have also named Airbnb as a defendant. Survivors have sued Airbnb for their negligence in preventing assaults and their mishandling of reported assaults.
In 2021, Airbnb removed its mandatory arbitration clause from its customer service policy. This allows more assault survivors to take legal action against the company.  
Prior to the change, survivors could only sue the host or guest who assaulted them. The insurance that Airbnb provides for guests and hosts does not cover intentional acts of harm. Thus, the company had no obligation to compensate victims of assault.
How Do I Report An Airbnb Assault?

If you or a suspected victim is in danger, call 911 immediately.
You can report an assault to your local police department, by phone or in person. 
If you were sexually assaulted or suffered injuries from a physical attack, you should also seek medical attention. You can report the assault to the medical professional treating you. However, reporting the assault is not a requirement in order to gain treatment. 
You can also report the assault directly to Airbnb. Filing a report with the company ensures that the incident has been documented. It may also prevent future assaults by removing a dangerous host or customer from the app.
Learn more about reporting sexual assault and abuse here >
Does Airbnb Run Background Checks?
Airbnb does require guests and hosts to undergo background checks.
Learn more about Airbnb's vetting process here >
How Long Do I Have To File An Airbnb Assault Lawsuit?
The legal deadline to file an assault claim will depend on several factors:
The type of assault
The severity of the assault
The age of the victim
Additionally, the legal deadline will vary based on the state where the lawsuit is filed. Each state sets its own statute of limitations for various crimes.
Recently, many states have expanded their statutes for civil claims of sexual assault and abuse. These expanded deadlines allow more survivors to take legal action against their attackers. 
Speak with one of our experienced attorneys to determine which statute applies to your unique case.
Need Support?
Free, Confidential Case Evaluation.
If you or a loved one suffered a sexual assault or serious physical attack while renting or hosting an Airbnb or another rental property, you're entitled to legal representation and possible financial compensation.
Receive your response in 24 hours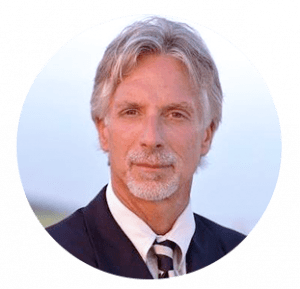 Meneo Group managing partner:
Ron Meneo
Ron Meneo is the managing partner of The Meneo Law Group. With more than 40 years of experience, he represents clients across the country on a variety of complex legal matters, including personal injury due to institutional sexual abuse, unsafe pharmaceutical drugs and other practice areas. He is a recipient of Martindale-Hubbell's prestigious AV® Preeminent Rating. He has also served as an editor and contributor for several legal journals.