West Virginia Clergy Abuse Lawsuits
Many of the priest abuse lawsuits filed against the Diocese of Wheeling-Charleston concern abuse by former bishop Michael J. Bransfield. Bransfield was accused of sexually abusing adult seminarians and at least one minor. Bransfield was also accused of financial misconduct with diocesan funds.
At least one sexual abuse lawsuit filed against Bransfield ended in a settlement.
Despite multiple allegations against Bransfield, the diocese's initial list of accused clergy members did not include the former bishop. This cast public doubt on the accuracy of the diocese's list of abusive priests in West Virginia.
"The omission of Bishop Bransfield has us wondering what other claims were deemed by the diocese to not be 'credible.' Only independent law enforcement professionals can truly determine when an allegation is 'credible' or not, especially given that we have seen church officials deem accusations not credible only to be proven horribly wrong later."
The diocese is also facing a lawsuit filed by West Virginia's attorney general.
West Virginia's Attorney General Sues Wheeling-Charleston Diocese
In March 2019, West Virginia Attorney General Patrick Morrisey brought a civil lawsuit against the Diocese of Wheeling-Charleston and former bishop Michael Bransfield.
In West Virginia, the attorney general does not have the power to bring criminal charges against the diocese or Bransfield. Thus, the attorney general filed a civil lawsuit instead. The lawsuit accused the diocese of violating consumer protection laws.
According to the lawsuit, the diocese and Bransfield failed to warn parents about clergy members or staff facing sexual abuse allegations. Additionally, they failed to conduct adequate background checks on clergy members and individuals working with children at diocese-run schools and camps.
"It deceived consumers by claiming that the schools were safe while employing credibly accused pedophiles."
Clergy Abuse Settlements In West Virginia
Catholic dioceses across the country have paid millions of dollars in clergy abuse settlements and other legal fees related to abuse lawsuits. The Diocese of Wheeling-Charleston is no exception.
A diocesan audit spanning June 2018 to June 2019 found the diocese paid at least $1.5 million in legal fees and investigations.
In August 2019, the diocese also announced a settlement concerning abuse allegations against Michael Bransfield. A former altar server filed the lawsuit against Bransfield. The plaintiff claims he was sexually abused by Bransfield, as were other men and boys.
The diocese kept the terms of the settlement agreement confidential.
Child Sex Abuse Statutes Of Limitations In West Virginia
On March 25, 2020, West Virginia Governor Jim Justice signed House Bill 4559 (HB 4559) into law. HB 4559 extended the civil statute of limitations for claims of child sexual abuse. This new law gave many clergy abuse victims in West Virginia more time to seek legal action.
Civil Statutes For Child Sex Abuse In West Virginia
In West Virginia, a survivor of child sexual abuse may file a civil lawsuit until they reach age 36. This applies to cases against all types of defendants, including individual abusers, institutions or government agencies.
Prior to the passing of HB 4559, survivors only had until age 22 to file a civil lawsuit. HB 4559 also included retroactive measures.
Thus, the new statute allows the following individuals to file a civil lawsuit against an abuser or institution that played a role in a survivor's abuse:
Future survivors of child sexual abuse under the age of 36
Survivors under the age of 36 at the time the law was enacted
West Virginia also has a 4-year discovery rule. This law allows survivors of any age to file a civil lawsuit of child sexual abuse within 4 years of discovering an injury related to the abuse.
You May Have New Legal Rights
Speak With Our Lawyers About West Virginia's Statutes Today
Start Here

Criminal Statutes For Child Sex Abuse In West Virginia
In West Virginia, there is no criminal statute of limitations for felony offenses related to child sexual abuse. For misdemeanors of child sexual abuse, the criminal statute is one year after the incident occurs.
List Of WV Priests Accused Of Abuse
The list below includes the names of clergy members and priests accused of abuse in West Virginia.
It does not include diocese's employees or volunteers facing similar allegations. However, you may still be able to file a lawsuit against these individuals.
If you or a loved one has been abused by clergy members in Arkansas, contact us today about your legal rights. We may be able to help you obtain the justice you deserve.
Survivors May Be Eligible For Compensation
Learn About Filing a Lawsuit in West Virginia
Start Here

West Virginia Priest Abuse Victim Resources
Survivors of sexual violence, including those abused by clergy members in West Virginia, are not alone. West Virginia has more than nine rape crisis centers to help victims in every county. Find your nearest rape crisis center here.
West Virginia Priest Abuse FAQs
What Is The Statute Of Limitations On Priest Sexual Abuse In West Virginia?
In West Virginia, survivors of priest sexual abuse may file a civil lawsuit before they reach age 36 or 4 years after discovering an injury related to the abuse.
Learn more about West Virginia's statute of limitations for child sexual abuse claims here >
How Do I Report Sexual Abuse By A Priest In West Virginia?

If you or a suspected victim is in danger, call 911 immediately.
Child abuse, including child sexual abuse, can be reported to the West Virginia's Abuse and Neglect Hotline by calling ​​1-800-352-6513.
Once you've reported an incident of priest abuse to state or local authorities, you should also consider reporting the abuse to the Diocese of Wheeling-Charleston. You can report the abuse to the diocese by contacting Dr. Patricia M. Bailey, the diocese's victim assistance coordinator at 304-242-6988.
Learn more about reporting abuse and sexual assault here >
Need Support?
Free, Confidential Case Evaluation.
If you or a loved one have suffered from the physical, mental and emotional effects of institutional sex abuse, you're entitled to legal representation and possible financial compensation.
Receive your response in 24 hours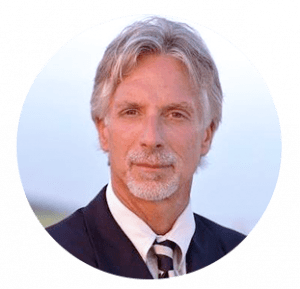 Meneo Group managing partner:
Ron Meneo
Ron Meneo is the managing partner of The Meneo Law Group. With more than 40 years of experience, he represents clients across the country on a variety of complex legal matters, including personal injury due to institutional sexual abuse, unsafe pharmaceutical drugs and other practice areas. He is a recipient of Martindale-Hubbell's prestigious AV® Preeminent Rating. He has also served as an editor and contributor for several legal journals.