Sexual Assault Laws In Connecticut
As claims of clergy abuse sweep the nation, many states have passed laws expanding the rights of child sexual abuse victims. The state of Connecticut is often criticized for its weaker statutes surrounding sexual abuse of minors. Critics have argued the state's laws do not offer enough protection to survivors of sexual abuse.
In 2019, state lawmakers broadened the legal rights of sexual violence survivors by passing Senate Bill 3. The new law expanded the legal rights of victims in Connecticut. However, many critics argue the law still favors perpetrators of abuse and assault over victims.
Senate Bill 3 Expands Legal Deadlines In Connecticut
In June 2019, Connecticut Governor Ned Lamont signed Senate Bill 3 (SB3) into law. The new law includes several important provisions for survivors of child sexual abuse:
SB3 extends the legal deadline to file civil claims of child sexual abuse.
SB3 eliminates the legal deadline for criminal sexual offenses against a minor under the age of 16.
SB3 extends the legal deadline for adult victims to press criminal charges of sexual assault.
SB3 establishes a nine-member task force to evaluate the state's current statutes.
The SB3 Task Force
In January 2020, the task force created by SB3 recommended eliminating the civil legal deadline for the following sexual offenses:
Sexual abuse
Sexual exploitation
Sexual assault
The task force also recommended this action be applied retroactively to all relevant cases.
Unfortunately, the Judiciary Committee chose not to include the issue on the annual agenda for 2020. Thus, many survivors of abuse with expired claims will continue to wait for their day in court in the state of Connecticut.
Despite the new legal deadlines provided by SB3, critics still argue that not enough has been done for victims. Two arguments frequently used to support this dissent include:
In Connecticut, survivors of child sexual abuse must file a civil lawsuit against their abuser before they reach 51 years of age. SB3 changed the deadline from age 48 to 51. However, critics argue this extension still prevents older adults from filing claims.
In Connecticut, the state's attorney general has no jurisdiction over criminal cases. This limits the state's ability to investigate abuse allegations. For example, the New Jersey Attorney General launched a criminal investigation into the abuse allegations surrounding the Catholic Church. A similar investigation would not currently be possible in Connecticut.
Connecticut Clergy Abuse Investigation
In the United States, thousands of survivors of clergy abuse have shared their experiences in the last decade. Many of the allegations in Connecticut involve abusive priests and several duplicitous church officials who covered up cases of abuse. An investigation into the Bridgeport Diocese looked deeper into this issue.
Diocese Of Bridgeport Investigation
In 2018, Bishop Frank Caggiano commissioned an investigation. Caggiano is the current Bishop of the Bridgeport Diocese in Connecticut. He hired a law firm to conduct an investigation into priest abuse of minors in the Bridgeport Diocese.
The investigation found that during the history of the diocese, sexual abuse crimes fell into two categories:
Abusive clergy members who committed sexual assault and related offenses against minors.
Several bishops failed to report the abuse to local law enforcement. Since 1971, clergy members in Connecticut have been mandated reporters by law. However, between 1971 and 1990, no one with authority in the diocese reported a case of abuse to law enforcement.
Survivors were not only victims of abusive priests in Connecticut. They were also victims of unlawful cover-ups arranged by several high-ranking church officials in the diocese.
---
Source: A Report on the Investigation Into the History of Clergy Sexual Abuse of Minors in the Roman Catholic Diocese of Bridgeport and the Diocese's Response to that Abuse
The investigation's results detailed systemic abuse in the diocese dating back to 1953. For some survivors of abuse, this investigation was a good first step in making amends. However, many survivors are turning to the legal system to seek justice.
Unfortunately, depending on the age of the victim, not all survivors have the same legal opportunities. If survivors of child sex abuse are over 51 years of age, they are time-barred from filing a civil lawsuit against their abuser in the state of Connecticut. This age cut-off is determined by the state's statute of limitations surrounding child sexual abuse.
What Is The Statute Of Limitations On Priest Sexual Abuse In Connecticut?
To file any legal claim in the United States, a person must follow the statute of limitations.
In Connecticut, a victim of priest abuse must follow the statute of limitations based on the type of claim he or she is filing. There is a different statute to file civil claims versus pressing criminal charges.
Connecticut Child Sexual Abuse Civil Statute
In Connecticut, there is no civil statute of limitations in cases where the abuser is convicted of first-degree sexual or aggravated assault.
For all other cases, victims of sexual abuse who were under the age of 21 at the time of the abuse have until their 51st birthday to file a civil claim against their abuser. SB3 extended the civil statute deadline from 48 years of age to 51 years of age.
You May Have Legal Rights
Speak With Our Lawyers About Connecticut's Statutes Today
Start Here

Connecticut Child Sexual Abuse Criminal Statute
In Connecticut, there is no criminal statute of limitations in cases of "sexual abuse, sexual exploitation or sexual assault" if the victim was under 16 at the time of the incident. This is true for felonies and misdemeanors.
Victims between the ages of 18 and 20 may press criminal charges until they reach 51 years of age. These statutes were enacted with the passing of SB3.
Find more information about the criminal statutes surrounding sexual offenses in the state of Connecticut here.
Connecticut Priest Abuse Payouts By Diocese
The three Catholic dioceses of Connecticut have each paid significant settlements and payouts to victims of clergy abuse. The majority of the claims settled by the dioceses involve cases of abuse that occurred long before the settlements.
Archdiocese Of Hartford Settlements
According to the Hartford Archdiocese's Financial Accountability Report, the Archdiocese paid $50.6 million to victims of priest abuse. This number includes all settlements paid between 1953 and 2019.
Archdiocese Of Hartford Settlement Statistics
The payout amount settled 142 child sex abuse allegations.
The average settlement payment was $356,338.
The individual settlement payouts ranged from $3,000 to $1.6 million.
In 2021, the archdiocese paid an undisclosed six-figure settlement to another survivor of clergy abuse. The settlement compensated a victim of the former priest Kenneth Bonadies.
Diocese Of Bridgeport Settlements
In 2018, the Diocese of Bridgeport released a Financial Accountability Report. According to the report, the diocese paid $52.5 million to victims of priest abuse between 1953 and 2018. That amount reflected 156 abuse settlements. The average settlement amount was $337,000.
However, in December 2019, the diocese released an update to the initial report. Between November 1, 2018, and December 31, 2019, the Bridgeport Diocese paid $4,492,000 in settlements. The settlement amount covered 10 additional claims of abuse.
Diocese Of Norwich Settlements
In 2019, the Bishop of Norwich Diocese, Michael R. Cote, wrote a letter to his parishioners. In the letter he disclosed settlement details paid by the diocese to victims of priest abuse. As of February 2019, the Diocese of Norwich settled nine cases of child sex abuse. The diocese paid a total of $7,681,646.
Connecticut Diocese Bankruptcy
On July 15, 2021, the Diocese of Norwich filed for Chapter 11 bankruptcy protection.
Chapter 11 bankruptcy is used to protect businesses that are struggling financially. The process evaluates and reorganizes a business' assets. In doing so, a business can pay off debts while maintaining enough capital to continue function properly.
The Norwich Diocese is one of nearly 30 Catholic dioceses to file for bankruptcy in the United States. The diocese filed for bankruptcy to handle a growing number of abuse claims. 
Many of the cases against the diocese involve the former Academy at Mount Saint John. The academy was a residential treatment center in Deep River, Connecticut. It catered to troubled youth and was run by the Norwich Diocese. Roughly 60 former students have filed abuse lawsuits against the diocese and a former diocesan bishop.
List Of Accused Priests In CT
The following is a list of priests accused of sexual abuse in Connecticut. This list may also include other members of Catholic religious orders such as nuns or brothers. However, this list does not contain the names of church administrative staff, volunteers or congregation members accused of abuse.
If you are unable to find the clergy member you are looking for on our Connecticut priest abuse list, you can use our nationwide, searchable database of accused clergy members. Many priests moved among dioceses and parishes, so the clergy member you are looking for may be listed under a different state or diocese.
If the abusive clergy member you are looking for is not in our database, it does not prevent you from filing a lawsuit. Our database expands as new information comes to light.
If you or a loved one is a survivor of Connecticut priest abuse, we are here to help. Our legal team can help you understand your legal rights and options.
Survivors May Be Eligible For Compensation
Learn About Filing a Claim in Connecticut
Start Here

Connecticut Priest Abuse Victim Resources
A victim of sexual abuse can find help and important resources in the state of Connecticut. We've identified several statewide programs that survivors can turn to for resources. Additionally, we've compiled a list of programs organized by county.
Connecticut Department Of Public Health: Sexual Violence Prevention Program
The Connecticut Department of Public Health supports the statewide Sexual Violence Prevention Program. The program aims to prevent sexual violence through education and awareness. The Sexual Violence Prevention Program also supports local rape crisis centers that provide direct support to victims of sexual violence.
The program also provides a statewide hotline for victims of sexual abuse. You can call the Connecticut Sexual Assault Hotline at 1-888-999-5545 (English) or 1-888-568-8332 (Spanish).
For more information about the Sexual Violence Prevention Program, visit its webpage here.
Connecticut Alliance To End Sexual Violence
The Connecticut Alliance to End Sexual Violence is a "statewide alliance of individual sexual assault crisis programs."
The Alliance works through three channels to address sexual violence:
Victim assistance
Community education
Public policy advocacy
The table below lists the rape crisis centers that make up the Connecticut Alliance to End Sexual Violence. These resources are organized by county.
Sexual Assault Resources In Connecticut By County
How Do I Report Sexual Abuse By A Priest In Connecticut?
If you or a suspected victim of abuse are in immediate danger, call 911. 
Report Any Sexual Abuse

If any of the following apply to you, contact your local law enforcement agency to make a report:

You are the victim of sexual abuse or sexual assault.
You know someone is a victim of sexual abuse or sexual assault.
You have reason to suspect that someone you know is a victim of sexual abuse or sexual assault.

Depending on the circumstances, you should also consider seeking prompt medical care.

For more information about reporting sexual abuse, visit our resource page >

Report Sexual Abuse Of A Minor

If you suspect a child is being sexually abused, call the Connecticut Department of Children and Families at 1-800-842-2288. You can also report the abuse to your local law enforcement agency.

Report Sexual Abuse To The Archdiocese Of Hartford

If you have reasonable suspicions that a minor has been sexually abused by an employee or clergy member of the Archdiocese of Hartford, make a report to the victim assistance coordinator for the diocese.

Kathleen D. Nowosadko | Victim Assistance Coordinator

Phone: 860‐541‐6475

Email Address: [email protected]

For more information about making a report to the Hartford Archdiocese, consult this resource page.

Report Sexual Abuse To The Diocese Of Bridgeport

Call the Bridgeport Diocese victim assistance coordinator at 203-650-3265 or 203-241-0987 to report sexual abuse in the diocese. You can also file a report online here.

Report Sexual Abuse To The Diocese Of Norwich

The Diocese of Norwich set up the Diocesan Reporting Line. People can call to report sexual abuse committed by any member of the diocesan staff, including Catholic priests. Call the reporting line at 1-800-624-7407.
Need Support?
Free, Confidential Case Evaluation.
If you or a loved one have suffered from the physical, mental and emotional effects of institutional sex abuse, you're entitled to legal representation and possible financial compensation.
Receive your response in 24 hours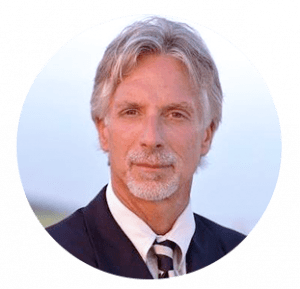 Meneo Group managing partner:
Ron Meneo
Ron Meneo is the managing partner of The Meneo Law Group. With more than 40 years of experience, he represents clients across the country on a variety of complex legal matters, including personal injury due to institutional sexual abuse, unsafe pharmaceutical drugs and other practice areas. He is a recipient of Martindale-Hubbell's prestigious AV® Preeminent Rating. He has also served as an editor and contributor for several legal journals.