How Can Survivors Report Sexual Violence?
There are several ways you can report sexual assault, abuse or other types of sexual violence. However, reliving the trauma can be difficult for survivors. So, it is important to choose the reporting method you are most comfortable with.
Report To Your Local Law Enforcement

If you or a suspected victim is in danger, call 911 immediately.
You can contact your local police department by phone or report the crime in person. Because of the sensitive nature of sexual offenses, some police departments offer ways for victims to report anonymously, either by phone or through an online form.
Reporting to campus-based law enforcement is an additional option for those on a college campus.
Reporting a crime to law enforcement is not the same thing as filing a lawsuit (i.e., a civil claim) against an abuser. You can file a police report to document the incident without filing a civil claim. However, there is a chance your report may lead to a criminal investigation and legal proceedings.
After An Incident Of Sexual Violence
Besides reporting sexual violence, there are other actions a victim can take. Victims may choose to seek medical attention and document their injuries. Many victims also seek out support or legal assistance.
Visit A Medical Center
If you sustained injuries from an assault or abuse, visit a hospital or medical center to have your injuries treated and documented.
You can choose to have a sexual assault forensic exam if your medical center provides that service.
While seeking medical attention, you can tell the healthcare professional that you would like to report the crime. They can assist you with the next steps.
Sexual Assault Forensic Exam
During a sexual assault forensic exam, the exam provider collects DNA evidence that can be used to build a strong legal case against the abuser. The medical provider will use a Sexual Assault Evidence Kit (SAEK) or "rape kit" to conduct the exam.
Even if you are unsure about reporting the crime or filing a lawsuit, it is always a good idea to seek a forensic exam. You have the right to get a forensic exam regardless of whether you intend to report a crime or file a civil claim.
A forensic exam will ensure evidence is preserved for a certain period of time, should you change your mind about reporting the incident or suing your abuser. How long the evidence is preserved varies by state. Consult a sexual assault attorney to learn more about your legal options with the evidence available.
Connect With A Local Rape Crisis Center
Talking to the police or a medical professional about an experience of sexual violence can be overwhelming. Some survivors of sexual assault or child sexual abuse feel more comfortable speaking with a trained victim advocate.
The National Sexual Assault Hotline can connect you with the nearest sexual violence service provider. These local organizations provide education, counseling and advocacy to survivors.
You can reach the National Sexual Assault Hotline at 800-656-HOPE (4673).
Seek Legal Guidance
It can be extremely difficult to file a report and consider legal action against an abuser. However, there are several benefits for survivors who bring their abuser(s) to court:
Survivors may receive financial compensation.
Survivors can hold their abusers accountable for the physical and mental damages they have suffered.
Survivors can help end the cycle of abuse.
Despite these benefits, filing a lawsuit is not easy. But, you do not have to navigate the legal system alone. Our legal experts have the knowledge, experience and determination to help you get justice. Consult one of our lawyers today to learn more about your legal options.
How Long Do You Have To Report Abuse?
There is no deadline to report abuse. However, there are deadlines to file civil lawsuits.
Every state has statutes of limitations that define the deadline to start litigation for certain crimes.
Most states have several different statutes for various sexual offenses. For example, a state may have one deadline for cases of sexual assault against an adult and a different deadline for sexual abuse against a minor.
Survivors considering legal action should report the incident and file a civil claim before their state's statute of limitations passes.
How To Report Suspected Child Sexual Abuse

If a child is in immediate danger, call 911.
Child sexual abuse is significantly underreported in the United States. According to the advocacy group, Darkness to Light, fewer than one-third of child sex abuse incidents are reported.
One reason is that reporting often falls to the child victim. There are many reasons a child may choose not to report an incident of sexual abuse.
Adults who suspect child sexual abuse can help reverse the trend of underreporting. By facilitating a legal investigation, adult reporters may also help protect innocent children from future abuse.
How Do I Report Child Sexual Abuse?
To report child sexual abuse, you must have reasonable suspicion that abuse is happening. However, you do not need concrete evidence to contact the authorities. This is known as a "good faith" report. Depending on state laws, local law enforcement or child protective services may handle the report and subsequent investigation.
When you make a report, a certain amount of information is required, including the child's name, age and address, as well as the type of abuse suspected. The reporting agency will be able to determine if there is enough information to act upon. You can always add to the report if you discover more information at a later date.
Mandatory Reporting Of Child Sexual Abuse
Every state has mandatory reporting laws. These laws determine who is legally required to report suspected child abuse. The term child abuse encompasses physical abuse, verbal abuse, neglect or sexual abuse of a minor.
Mandatory reporting laws differ between each state. Some states require people with specific professions to report abuse. Several states, such as Texas, require all individuals to report suspected abuse. Mandated reporters who do not report suspected abuse can be fined or prosecuted for their inaction.
If you suspect child abuse, report it. You do not need to be a mandated reporter in your state to make a report. If you choose to report suspected abuse when you are not legally obligated to do so, you are a voluntary reporter. Your actions as a voluntary reporter could save a child's life.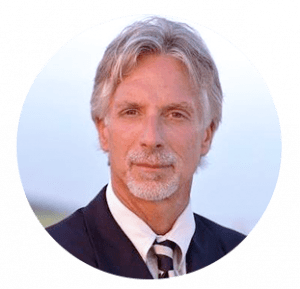 Meneo Group managing partner:
Ron Meneo
Ron Meneo is the managing partner of The Meneo Law Group. With more than 40 years of experience, he represents clients across the country on a variety of complex legal matters, including personal injury due to institutional sexual abuse, unsafe pharmaceutical drugs and other practice areas. He is a recipient of Martindale-Hubbell's prestigious AV® Preeminent Rating. He has also served as an editor and contributor for several legal journals.