Wisconsin Clergy Abuse Lawsuits
Multiple priest abuse survivors in Wisconsin are exploring their legal options. Many survivors have filed lawsuits against their abusers. Some have also filed lawsuits against dioceses and religious orders that enabled abusive priests through negligence.
Archdiocese Of Milwaukee Bankruptcy
In 2011, the Archdiocese of Milwaukee filed for bankruptcy. The archdiocese had previously released the names of credibly accused priests and clergy members. They received more than 570 claims of sexual abuse in response. The sheer volume of lawsuits led to the archdiocese's bankruptcy filing.
Since 2004, at least 28 Catholic dioceses nationwide have filed for bankruptcy. Collectively these dioceses have paid nearly $900 million in settlements to survivors.
Child Sex Abuse Statutes Of Limitations In Wisconsin
In most states, survivors of child sex abuse have a limited amount of time to file a lawsuit against their abuser. This legal deadline is called a statute of limitations.
Civil Statute For Child Sex Abuse In Wisconsin
In Wisconsin, survivors of child sex abuse can file a civil claim against all defendants until they turn 35 years old.
Wisconsin also has a five-year discovery rule that is "applicable only to cases of incest."
You May Have Legal Rights
Speak With Our Lawyers About Wisconsin's Statutes Today
Start Here

Criminal Statute For Child Sex Abuse In Wisconsin
Wisconsin has no criminal statute of limitations for "first degree sexual assault, attempted first degree sexual assault and engaging in repeated acts of sexual assault." This includes cases of child sexual abuse.
For all other sexual offenses, a survivor can pursue criminal charges until the age of 45.
List Of Priests Accused In Wisconsin
The following list includes Wisconsin priests accused of abuse. Other clergy members and members of certain Catholic orders may also be included.
Diocesan volunteers and administrative staff facing similar accusations are not on this list. If you were abused by these individuals, you may still be able to file a lawsuit against the responsible diocese.
If you were abused by a clergy member in Wisconsin, you may have multiple legal options to explore.
Survivors May Be Eligible For Compensation
Learn About Filing a Lawsuit in Wisconsin
Start Here

---
There Are 13 Accused Clergy Members From The Diocese Of La Crosse, WI:
---
There Are 13 Accused Clergy Members From The Diocese Of Madison, WI:
---
There Are 9 Accused Clergy Members From The Diocese Of Superior, WI:
If you are unable to find the name of Wisconsin priests credibly accused of abuse on our list, consider searching our nationwide database of accused priests and clergy members.
The Catholic Church has frequently moved abusive priests from one diocese to another. Thus, the individual you are searching for may be listed under another state.
If you are still unable to find your abuser in our database, you may be able to file a lawsuit. Speak with one of our attorneys to learn more.
History Of Wisconsin Clergy Abuse
In recent years, the priest abuse scandal has taken center stage in Wisconsin. Allegations of abuse within the Wisconsin Catholic dioceses date as far back as 1965. However, it was not until 2021 that a statewide investigation began.
2021 | Department Of Justice Launches Priest Abuse Investigation
On April 27, 2021, the Wisconsin Department of Justice (DOJ) announced the beginning of a statewide investigation into priest abuse allegations. The investigation targeted historical cases in the following Wisconsin dioceses:
The Dioceses of Green Bay
The Diocese of La Crosse
The Diocese of Madison
The Diocese of Superior
The Archdiocese of Milwaukee
The Norbertines, a Catholic religious order at St. Norbert Abbey in De Pere, was also included in the investigation.
The state's DOJ opened an online reporting system as part of the investigation. As of February 2022, survivors can still confidentially report names to the DOJ. This information will be reviewed as part of the investigation.
"We've looked to ensure this review is victim-centric. And we've made sure that we have the resources in place to conduct this review effectively."
As of November 2021, the investigation had received approximately 180 reports of priest abuse, as well as allegations of cover-ups by church leaders. Two open cases were forwarded to the Brown County District Attorney for further investigation.
Although the targeted dioceses and Catholic orders initially acknowledged the investigation, they have since responded with reluctance and hostility. The Archdiocese of Milwaukee refused to cooperate with the state's DOJ, calling the investigation "anti-Catholic bigotry." According to Kaul, this will likely prolong the investigation.
However, recent developments have spurred some dioceses to become more cooperative.
2022 | Whistleblowers Deliver Cover-Up Documents To Attorney General
In January 2022, Nate's Mission, a Wisconsin advocacy group for priest abuse survivors, handed documents over to Attorney General Josh Kaul. These documents recorded the cover-up of Green Bay priest abuse.
According to Nate's Mission, the files list "almost twice as many names [of abusive priests] as those released to the general public." Additionally, some of the documents detail tactics used by church leaders to avoid incrimination and conceal the abuse.
"Attorney General Kaul has promised us that his investigation is going to investigate and inquire and report to the citizens of this state of the management practices, corporate policies and secret policies that have allowed so many children to be abused and so much money to be expended on the cover-up in this state."
The documents focus on the Diocese of Green Bay. One day after the documents were announced, the Green Bay diocese announced its full cooperation with Kaul's investigation.
Wisconsin Priest Abuse Victim Resources
If you are a survivor of sexual violence, you are not alone. Wisconsin has numerous statewide resources to help survivors on the road to recovery. Learn more about the resources near you.
Wisconsin Priest Abuse FAQs
What Is The Statute Of Limitations On Priest Sexual Abuse In Wisconsin?
Survivors of child sex abuse by a priest have until age 35 to file a civil lawsuit in Wisconsin. A discovery rule of five years also applies for victims of incest.
Learn more about child sexual abuse statutes in Wisconsin here >
How Do I Report Sexual Abuse By A Priest In Wisconsin?

If you or a suspected victim is in danger, call 911 immediately.
Child abuse, including child sexual abuse, can be reported to the closest county or tribal agency of the Wisconsin Department of Children and Families.
After reporting abuse to local law enforcement or the Department of Children and Families, you may also consider notifying the relevant Catholic diocese.
Report Abuse To The Milwaukee Archdiocese

Stephanie Delmore | Victim Assistance & Employee Support Coordinator

Phone: 414-769-3332

Email: [email protected]

Report Abuse To The Green Bay Diocese

Courtney Coopman | Victim Assistance Coordinator/Safe Environment Coordinator

Phone: 920-272-8174 or 1-877-270-8174

Report Abuse To The La Crosse Diocese

Report Abuse To The Madison Diocese

Sexual Misconduct Question and Reporting Line

Phone: 608-821-3162

Report Abuse To The Superior Diocese

Kathy Drinkwine | Coordinator of Assistance, Safe Environment Coordinator

Phone: 715-394-0216

Email: [email protected]
Need Support?
Free, Confidential Case Evaluation.
If you or a loved one have suffered from the physical, mental and emotional effects of institutional sex abuse, you're entitled to legal representation and possible financial compensation.
Receive your response in 24 hours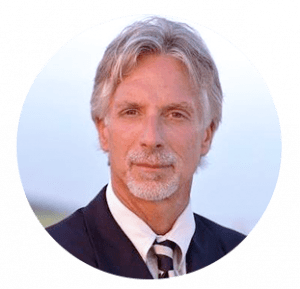 Meneo Group managing partner:
Ron Meneo
Ron Meneo is the managing partner of The Meneo Law Group. With more than 40 years of experience, he represents clients across the country on a variety of complex legal matters, including personal injury due to institutional sexual abuse, unsafe pharmaceutical drugs and other practice areas. He is a recipient of Martindale-Hubbell's prestigious AV® Preeminent Rating. He has also served as an editor and contributor for several legal journals.