Key Facts: Father Donald McGuire
Position: Priest
Ordination (Priest): 1961
Diocese or Order: Society of Jesus (Jesuit)
Lawsuit Status: Convicted
Current Status: Deceased
Sexual Abuse By Father Donald McGuire
McGuire's abuse spanned several decades and multiple locations. His actions impacted numerous victims. 
McGuire abused some of his victims where he was assigned or residing at the time of the abuse. However, due to his extensive travel as a retreat director, he also abused victims during domestic and international trips. 
In several cases, McGuire hired young boys to work as his assistants. These assistants traveled with McGuire, and many were sexually abused by him as well.
Lawsuits Against Father Donald McGuire
Survivors have filed at least eight clergy abuse lawsuits against Donald McGuire and the Jesuits. Many of these lawsuits have ended in criminal charges against McGuire. 
At least one lawsuit against the Jesuits resulted in a multi-million dollar settlement. 
The most recent lawsuit was filed in 2019. According to the plaintiff, McGuire abused him "more than 1,000 times, in multiple states and countries." 
The plaintiff worked as an assistant for McGuire from the age of 11. The plaintiff traveled with McGuire to new assignments and on international retreats where he was regularly abused.
The lawsuit was filed under the "look back" window of California's Child Victims Act.
Learn More About Filing a Clergy Abuse Lawsuit
Speak With One of Our Attorneys Today
Start Here

Criminal Charges Against Donald J. McGuire
2003 | McGuire Convicted In Wisconsin
In 2003, two former Loyola Academy students filed the first abuse claims against McGuire. 
Loyola Academy is a Jesuit secondary school located in Wilmette, Illinois. McGuire taught there for several years, before and after he was ordained. 
The two survivors allege McGuire abused them at a resort near Lake Geneva in Wisconsin. 
McGuire also abused both victims at Loyola Academy in the state of Illinois on multiple occasions. However, due to the state's statute of limitations, no criminal charges could be brought against McGuire in the state of Illinois.
In 2006, McGuire was convicted in Wisconsin on five counts of sexual assault against a minor. He was sentenced to seven years in prison with 20 years of probation. 
McGuire's prison sentence was temporarily suspended due to an appeal. McGuire was jailed three times for violating his probation during the appeal process.
2007 | McGuire Federally Convicted Of Child Sex Abuse
In 2007, McGuire faced federal criminal charges for sexually abusing two American boys.
McGuire abused one of the victims while traveling internationally. According to Reuters, "McGuire sexually abused [the victim] from 1999 to 2003 in 12 states and six countries."
In February 2009, a judge sentenced McGuire to 25 years in federal prison. In 2017, McGuire died while serving his sentence.
2008 | McGuire Indicted In Arizona
In 2008, a grand jury in Maricopa County indicted McGuire on charges of child molestation. The indictment resulted from allegations that McGuire abused two boys between 1988 and 2002 while visiting Arizona. 
According to the Diocese of Phoenix, McGuire was not associated with the diocese in any way. But, he did conduct several "privately sponsored retreats" in facilities owned by the diocese. 
He also held retreats in Casa Grande and Payson, Arizona.
An indictment is a criminal charge brought against an individual by a grand jury as opposed to a state prosecutor. Most cases that involve a grand jury are serious state felonies or federal crimes.
Jesuits Hide McGuire's Abuse For Decades
During the legal cases against McGuire, the Jesuits claimed ignorance of his abusive actions. According to NPR, the Jesuits denied knowledge of McGuire's abuse as recently as 2005.
However, internal church documents found during the legal discovery process revealed the religious order knew about McGuire's abuse for more than 40 years. 
The internal documents prove Jesuit leaders were warned of McGuire's abusive actions as early as the 1960s. In the earliest letter, an Austrian priest wrote to the Chicago Jesuits about McGuire's behavior with several young boys while he was traveling abroad. 
The internal documents span decades. The most recent was written in 2003. 
The documents include letters sent to the diocese from victims or the parents of victims. They also include internal memos addressed to McGuire, admonishing him for his behavior. 
Despite evidence of his abusive nature, Jesuit leaders did not report the abuse or remove McGuire from ministry work until he was criminally convicted. 
Instead, church leaders moved McGuire to new assignments. For example, following allegations of abuse at Loyola Academy, McGuire was transferred to Loyola University.  
Historically, this a common practice used by the Catholic Church to conceal abusive priests. It is often referred to as "priest shuffling."
Were You Abused by a Jesuit Priest?
We Are Here to Help — Learn About Your Legal Options Today
Start Here

2013 | Jesuits Pay $19.6 Million To McGuire Victims
In 2013, the Chicago Province for the Society of Jesus settled a civil lawsuit with six of McGuire's victims. The Chicago Province agreed to pay a $19.6 million settlement. The settlement paid each individual roughly $3 million.
As of 2017, the former Chicago Province for the Society of Jesus is part of the Midwest Jesuits.
The Life Of Rev. Donald McGuire, SJ
Donald J. McGuire was born in Oak Park, Illinois, on July 9, 1930.
Education
McGuire attended St. Agatha Grammar School and St. Ignatius High School in Chicago, Illinois. 
In 1947, McGuire joined the Society of Jesus. For more than a decade after, McGuire studied at several different colleges in the Midwest. 
In 1952, McGuire received his Bachelor of Arts degree in classical languages from Loyola University in Chicago, Illinois. 
In 1954, McGuire received a Licentiate degree in philosophy from West Baden College in West Baden Springs, Indiana.
In 1955, McGuire received his Master of Arts degree in philosophy from Loyola University in Chicago, Illinois. 
In 1961, McGuire received his Licentiate degree in theology from West Baden College in West Baden Springs, Indiana. 
In 1974, McGuire received his Master of Arts degree in classical studies from Loyola University in Chicago, Illinois. 
In 1977, McGuire received his Ph.D. in classical studies from Loyola University in Chicago, Illinois. 
Priesthood
Donald J. McGuire was ordained in 1961. He spent the next several years traveling through Europe to further his education and ministry work. 
In 1965, McGuire returned to the United States. He then began his career as an educator and spiritual retreat director.
Year(s)
Assignment
1954 – 1957; 1965 – 1970
Loyola Academy
Wilmette, Illinois
1974 – 1976
Carroll House
Washington, D.C.
1976
Loyola University of Chicago (LUC)
Chicago, Illinois
1976 – 1981
University of San Francisco
San Francisco, California
1981 – 1984
Bellarmine Jesuit Retreat House, Inc.
Barrington, Illinois
1984
Sacred Heart Retreat House
Alhambra, California
1985 – 1988
Bellarmine Jesuit Retreat House, Inc.
Barrington, Illinois
1988 – 2002
Canisius House
Evanston, Illinois
2002 – 2005
Chicago Jesuit Community
Chicago, Illinois
Source: USA Midwest Jesuits with Established Allegations of Sexual Abuse of Minors | Assignment List
McGuire directed hundreds of spiritual retreats worldwide. His retreats were catered to clergy members, laymen and laywomen, as well as high school and university students.
He also held the position of spiritual director for the Carmelite Sisters and the Missionaries of Charity. Mother Teresa — founder of the Carmelite Sisters and the Missionaries of Charity — made McGuire her confessor. 
McGuire's career as a teacher and retreat director gave him access to many potential child abuse victims around the world. In 2002, McGuire's ministry was restricted to the Chicago Archdiocese amid abuse allegations. 
In December 2007, McGuire was dismissed from the Jesuits after being criminally convicted in state and federal courts. He was later laicized in February 2008.
When a priest, deacon or bishop is laicized, he is no longer considered a member of the clergy. Laicization is also commonly known as "defrocking."
Death
In 2017, Donald J. McGuire died in federal prison at the age of 86.
Abused By McGuire Or A Priest Like Him? We Can Help You Seek Justice
In every state, survivors abused by Catholic clergy members have come forward with allegations. As state lawmakers expand the legal deadlines for child sexual abuse claims, survivors are taking legal action.
If you were abused by a Catholic priest, a bishop or another clergy member, you may have legal rights to seek compensation—even if that abuse happened decades ago.
Our law partners, The Meneo Law Group, will help you determine your legal options and treat your case with the sensitivity it deserves.
Need Support?
Free, Confidential Case Evaluation.
If you or a loved one have suffered from the physical, mental and emotional effects of institutional sex abuse, you're entitled to legal representation and possible financial compensation.
Receive your response in 24 hours
---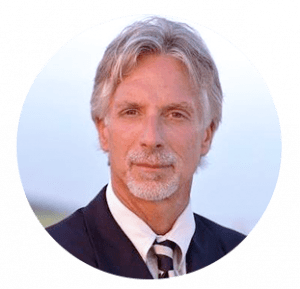 Meneo Group managing partner:
Ron Meneo
Ron Meneo is the managing partner of The Meneo Law Group. With more than 40 years of experience, he represents clients across the country on a variety of complex legal matters, including personal injury due to institutional sexual abuse, unsafe pharmaceutical drugs and other practice areas. He is a recipient of Martindale-Hubbell's prestigious AV® Preeminent Rating. He has also served as an editor and contributor for several legal journals.