Four Elements Of Negligence
To establish negligence, four legal requirements must be met:
The elements of negligence can vary by court jurisdiction. Some courts may expand the elements of negligence to include a fifth element. Other courts may simplify the elements to three or even two requirements.
Regardless of these differences, the core definition of what constitutes negligence remains the same. A defendant who had a responsibility to care for a plaintiff, and whose failure to do so resulted in the plaintiff's injury, may be found negligent.
How To Determine Negligence
Determining negligence for a legal claim is not always straightforward. The negligence claim requirements may vary based on the court and the unique case. A plaintiff must prove each element of a negligence claim to succeed in their lawsuit.
Duty Of Care
The plaintiff must prove the defendant had an expectation to provide reasonable care. How this is determined varies from case to case.

For example, in a case against the Catholic Church, a diocesan official has the power to, and can be expected to, remove an abusive priest from contact with children. Thus, a duty of care can be said to exist. Failure to remove the priest would be a breach of that duty.
Breach Of Duty
Once duty of care is established, the plaintiff must then show the duty was breached. This is based on the standard of conduct a "reasonable person" would follow in the situation. A defendant can knowingly or unknowingly commit a breach of duty.
For example, church leaders that ignore incidents of priest abuse knowingly breach their duty of care to the abuser's victims.
Alternatively, if a diocesan official is aware of prior child sex abuse allegations against a priest, they have a general duty to keep the priest away from children. If their failure to do so results in more abuse, then the official has breached their duty of care. This is true even if they were not aware of the specific instances of abuse. Further abuse by an alleged abuser is a foreseeable result, one a "reasonable person" would take steps to prevent.
Injury To The Plaintiff
The next step in establishing a negligence claim is to prove the plaintiff suffered personal injury. This can refer to bodily, financial and/or emotional harm. However, some court jurisdictions may not recognize emotional harm as sole grounds for a negligence claim.
Regardless of the type of injury, the plaintiff must have suffered pecuniary (monetary) loss as a result. Without this, they may not qualify for compensation from the defendant. Common monetary losses related to an injury may include lost wages, medical bills or therapy costs.
Proof Of Causation
Finally, the plaintiff must establish the defendant's negligent actions directly caused the plaintiff's injury. This requires proximate cause.
Proximate cause is defined as an act without which the injury likely would not have occurred.
A defendant is the proximate cause of an injury when the injury is the foreseeable result of the defendant's action or failure to act.
For example, a "reasonable person" would foresee a child abuser is likely to repeat the crime without proper punishment or rehabilitation. Thus, a diocese that covers up priest abuse allegations is the proximate cause for further injury caused by the priest.
Who To Sue For Negligence
In cases of child sexual abuse and sexual assault, survivors may sue involved institutions and organizations for negligence. This may include religious organizations, youth organizations or schools.
Suing an entity for negligence can be a path to justice for survivors. It may also help prevent further incidents of abuse. A negligence claim exposes the failings of the institution that allowed the actions of individual abusers.
Suing A Church For Negligence
Across America, survivors have filed numerous civil lawsuits against Catholic dioceses and churches. Many survivors feel their abuse came as the result of the church's breach of duty.
Many of these lawsuits state the Catholic Church covered up credible allegations of clergy abuse. For example, some diocesan leaders moved accused priests to different parishes rather than report the abuse to law enforcement. This practice is known as "priest shuffling." A survivor may have grounds for a negligence claim if a church or diocese engaged in these tactics.
Learn More about Filing a Clergy Abuse Lawsuit
Speak with One of Our Legal Experts Today
Start Here

Suing A School For Negligence
Survivors of child sexual abuse are also suing schools for negligence. In some cases, the abuse was perpetrated by a member of the school staff. In other cases, the abuse happened on school property and was ignored.
Survivors have secured compensation and closure by suing schools and districts for their role in concealing or ignoring abuse. If you were abused by a school employee, you may have legal rights to compensation. Talk to our attorneys today to learn more about your legal options.
---
Sources
1

American Bar Association. (2016, October 31.) Negligence. Retrieved on November 22, 2021.

2

Legal Information Institute. (N.D.) Negligence. Cornell University. Retrieved on November 22, 2021.

3

Legal Information Institute. (N.D.) Proximate Cause. Cornell University. Retrieved November 22, 2021.

4

Doubleday v Kelly, NSWCA 151, Decision on Plaintiff Motion for Appeal (Court of Appeal, NSW, Australia, 2005).

5

Wyong Shire Council v Shirt, HCA 12, 146 CLR 40, Decision on Defendant Motion for Appeal (High Court, Australia, 1980).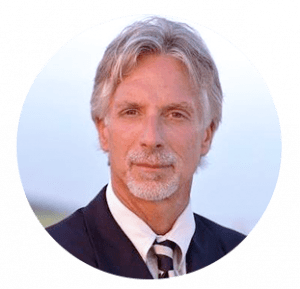 Meneo Group managing partner:
Ron Meneo
Ron Meneo is the managing partner of The Meneo Law Group. With more than 40 years of experience, he represents clients across the country on a variety of complex legal matters, including personal injury due to institutional sexual abuse, unsafe pharmaceutical drugs and other practice areas. He is a recipient of Martindale-Hubbell's prestigious AV® Preeminent Rating. He has also served as an editor and contributor for several legal journals.