Key Facts: Bishop Howard Hubbard
Position: Bishop
Ordination (Priest): 1963
Ordination (Bishop): 1977
Diocese or Order: Diocese of Albany
Lawsuit Status: Sued
Current Status: Retired
Lawsuits Against Bishop Howard J. Hubbard
As of March 2021, seven priest abuse lawsuits have been filed against Hubbard. These filings were made possible under the New York Child Victims Act. These lawsuits claim Hubbard and several other priests sexually abused minors. An additional lawsuit claims Hubbard covered up child sex abuse committed by another priest.
Hubbard has denied all bishop abuse allegations. However, following the first lawsuit, Hubbard did announce his decision to take a leave of absence from public ministry until matters are resolved.
Vatican Investigation Of Hubbard
Due to his status as a bishop, Hubbard is also under investigation according to Vos estis lux mundi.
In May 2019, Pope Francis published Vos estis lux mundi — which literally translates to "You are the Light of the World." This apostolic letter addressed the ongoing child sexual abuse scandal in the Catholic Church. It also established procedures for investigating abuse allegations against bishops.
Under Vos estis, Cardinal Timothy Dolan of the Archdiocese of New York will investigate the abuse claims against Hubbard. The investigation is currently on hold until the civil cases against Hubbard are resolved.
Hubbard isn't the only New York State priest under investigation. Bishop Nicholas DiMarzio is also being investigated under the procedures listed in Vos estis. Like Hubbard, DiMarzio is facing multiple allegations of child sex abuse.
Other Sexual Abuse Accusations Against Hubbard
In 2004, a man accused Bishop Howard J. Hubbard of engaging in a sexual relationship with the man's younger brother. The younger brother committed suicide in 1978. According to the allegations against Hubbard, the alleged relationship contributed to the younger brother's decision to take his own life.
Less than a week later, Hubbard faced a second sexual misconduct allegation. A former male prostitute claimed Hubbard paid him for sexual acts twice. Hubbard was named in several other allegations of sexual relations with men and minors. However, some of the sources of these allegations later recanted their claims of the alleged abuse.
The New York District Attorney declined to investigate the allegations. Thus, the Diocese of Albany hired an independent investigative team, led by former U.S. Attorney Mary Jo White, to look into the allegations.
The investigation concluded after four months. The investigative team found no credible evidence of the allegations. Furthermore, the final report noted that the investigative team found "no credible evidence to substantiate the allegations that Bishop Hubbard ever led a homosexual lifestyle or engaged in homosexual relations at any time."
Learn More About Filing a Clergy Abuse Lawsuit
Speak With One of Our Attorneys Today
Start Here

The Life Of Howard Hubbard
Howard James Hubbard was born in Troy, New York, on October 31, 1938.
Education
Hubbard attended St. Patrick's School and La Salle Institute in Troy, New York.
In 1956, he entered Mater Christi Minor Seminary in Albany, New York. He earned a philosophy degree from St. Joseph's Seminary and College. Additionally, Hubbard attended the Pontifical Gregorian University in Rome, Italy.
He would later attend the Catholic University of America in Washington, D.C., for postgraduate studies in social services.
Priesthood
On December 18, 1963, Hubbard was ordained at the Church of St. Ignatius in Rome, Italy. He became a priest for the Diocese of Albany.
Between 1964 and 1977, Hubbard served in various positions in and around Albany, New York:
| Position | Assignment/Parish | Location |
| --- | --- | --- |
| Associate Pastor | St. Joseph's Church | Schenectady, NY |
| Associate Pastor | Cathedral of the Immaculate Conception | Albany, NY |
| Chaplain | Kenwood Convent of the Sacred Heart | Albany, NY |
| Vicar General | Diocese of Albany | Albany, NY |
| Administrator | Diocese of Albany | Albany, NY |
Hubbard Appointed Bishop of Albany Diocese
On February 1, 1977, Pope Paul VI appointed Hubbard as the bishop of the Roman Catholic Diocese of Albany. He was the ninth bishop to hold the position. At 38 years old, he was also the youngest Catholic Church bishop in the United States at the time. On March 27, 1977, Hubbard was ordained as a bishop at Siena College in Loudonville, New York.
In 2013, at the age of 75, Hubbard submitted his required resignation to Pope Francis to initiate his retirement. The Vatican accepted Hubbard's resignation in 2014 and appointed his successor.
Hubbard remains a Bishop Emeritus of the Diocese of Albany in his retirement.
Abused By Bishop Hubbard Or A Priest Like Him? We Can Help You Seek Justice
In every state, survivors abused by Catholic clergy members have come forward with allegations. As state lawmakers expand the legal deadlines for child sexual abuse claims, survivors are taking legal action.
If you were abused by a Catholic priest, a bishop or another clergy member, you may have legal rights to seek compensation—even if that abuse happened decades ago.
Our law partners, The Meneo Law Group, will help you determine your legal options and treat your case with the sensitivity it deserves.
Need Support?
Free, Confidential Case Evaluation.
If you or a loved one have suffered from the physical, mental and emotional effects of institutional sex abuse, you're entitled to legal representation and possible financial compensation.
Receive your response in 24 hours
---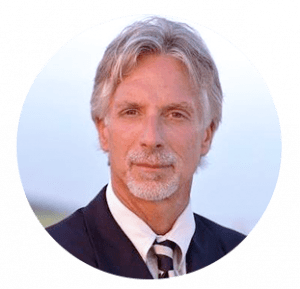 Meneo Group managing partner:
Ron Meneo
Ron Meneo is the managing partner of The Meneo Law Group. With more than 40 years of experience, he represents clients across the country on a variety of complex legal matters, including personal injury due to institutional sexual abuse, unsafe pharmaceutical drugs and other practice areas. He is a recipient of Martindale-Hubbell's prestigious AV® Preeminent Rating. He has also served as an editor and contributor for several legal journals.