Hawaii Clergy Abuse Lawsuits
Since 2012, at least 70 child sex abuse survivors have filed civil lawsuits against the Diocese of Honolulu. The lawsuits claim the diocese knew about the child sexual abuse, but did nothing to stop it.
For many, taking legal action is a crucial part of the healing process. These lawsuits are a way to hold abusers and the negligent diocese accountable.
2018 | Survivor Accuses James Jackson & Sues Diocese
In 2018, an anonymous survivor filed a lawsuit against the Diocese of Honolulu. The survivor alleged Father James Jackson abused him from 1980 to 1981. Jackson, now deceased, was stationed at Sacred Heart Church in Makiki, Honolulu.
This was the sixth allegation of child sex abuse brought against Jackson. The lawsuit also accused church officials of knowing about the abuse, but doing nothing to stop it. Jackson was treated for pedophilia by Dr. Robert Browne. Browne was a psychiatrist known to have sexually abused 34 Kamehameha Schools students.
2014 | Lawsuit Accuses Father Marc Alexander
A 2014 lawsuit accused Catholic priest Marc Alexander of sexually assaulting a 16-year-old girl. The lawsuit alleges Alexander forced himself on a youth member of St. John Vianney Church in Kailua. The alleged abuse occured in 1984. The lawsuit was settled in 2016 for an undisclosed amount.
2012 | Bishop Joseph Ferrario Accused Of Raping Victim
In 2012, Mark Pinkosh filed a lawsuit against the diocese, alleging sexual abuse by two priests. One of the accused priests was Father Joseph Ferrario. Pinkosh came to Ferrario after an unnamed priest sexually abused him at St. Anthony Church in Kailua. Ferrario told Pinkosh to keep the incident quiet and then raped him. Ferrario went on to become bishop of the Diocese of Honolulu.
You May Have Legal Rights
Speak With Our Lawyers About Hawai'i's Statutes Today
Start Here

Clergy Abuse Settlements In Hawaii
The Diocese of Honolulu has paid millions of dollars in settlements to survivors of child sexual abuse. Although the exact amounts have not been disclosed, estimates put the total at roughly $20 million. In 2016, the diocese announced their insurer had refused to cover the costs of abuse settlements. Because of this, diocesan officials claimed the church's ability to compensate survivors would be limited.
"That's just shameless posturing […] It's just a way for church officials to win public sympathy and pretend to be poor when in fact usually Catholic dioceses are just rolling in wealth."
As of 2017, the Diocese of Honolulu has settled at least 30 lawsuits. Many survivors who have accepted settlements from the diocese are not allowed to discuss the amount or terms of the settlement.
This is a common practice with Catholic dioceses facing allegations of child sex abuse. As a result, the exact details of settlements with the Diocese of Honolulu remain hidden from the public.
Child Sex Abuse Statutes Of Limitations In Hawaii
A statute of limitations (SOL) is a legal deadline. Once the deadline has passed, a survivor can no longer take legal action against an abuser or the responsible organization. Most states have different statutes for filing civil lawsuits and pressing criminal charges.
Civil Statutes For Child Sex Abuse In Hawaii
Survivors of child sex abuse in Hawai'i have until age 26 to file a civil lawsuit against their abuser. Survivors may also file a civil lawsuit against their abuser within three years of the discovery of an abuse-related injury.
Civil lawsuits against responsible third-parties that did not directly engage in the abuse must be filed before the plaintiff reaches age 20. For cases against a responsible organization or institution, Hawai'i also has a two-year discovery rule.
The discovery rule is an exception to statutes of limitations. A survivor has a set number of years after remembering past abuse or discovering an abuse-related injury to file a civil lawsuit. Discovery rules vary from state to state.
The three-year discovery rule was added to Hawai'i's civil statutes of child sexual abuse in 2012. However, this amendment was not retroactive. Survivors with time-barred cases were still unable to file claims.
To give these survivors a second chance at justice, state legislators also opened a two-year revival window in 2012. The "look back" window was extended two more times before closing in April 2020.
Hawaii's "Look Back" Window
To address survivors with time-barred civil cases, Hawai'i opened a two-year "look back" window. Starting in 2012, any child sex abuse survivor was able to file a civil lawsuit regardless of when the abuse happened. This applied to lawsuits against a negligent organization, as well as the abuser.
Lawmakers extended the "look back" window two more times. After a total of six years, the "look back" window closed on April 24, 2020.
Criminal Statutes For Child Sex Abuse In Hawaii
Currently, Hawai'i has no criminal statute of limitations for child sex abuse claims. This includes "continuous sexual assault of a minor under age 14," as well as 1st and 2nd degree sexual assault. The criminal statute of limitations was eliminated in 2014.
List Of Accused Priests In Hawaii
Priests accused of abuse in Hawai'i are listed below. Other diocesan clergy members with credible allegations in Hawai'i are also included.
Accused administrative staff, volunteers and teachers are not included on the list. However, you may still be able to file a civil claim against the Diocese of Honolulu for abuse perpetrated by these individuals. An experienced clergy abuse lawyer can help you determine your legal options.
If you or a loved one was abused by a clergy member in Hawai'i, contact our lawyers to learn about your legal rights. Our team of compassionate experts is here to help you find justice.
Survivors May Be Eligible For Compensation
Learn About Filing a Lawsuit in Hawai'i
Start Here

You may not be able to find the name of an abuser on our list of abusive priests in Hawai'i for several reasons:
Even if the abusive priest is not in our database, you may still have legal options available. Speak with our experienced attorneys today to learn more about your legal options.
History Of Clergy Abuse In Hawaii
The Diocese of Honolulu has a long history of priest abuse. Alleged incidents go as far back as the 1950s. Most of these incidents took place in one of two locations: Saint Anthony Church in Kailua and Damien Memorial School in Kalihi. At least 63 survivors have accused 26 priests, teachers and other clergy members stationed at these locations. The majority of these accusations named one priest, Joseph Henry.
Father Joseph Henry Accused In 18 Lawsuits
In multiple lawsuits, 18 Kailua men accused the priest Joseph Henry of child sexual abuse. From 1952 to 1972, the lawsuits alleged Henry abused altar boys and other victims at Saint Anthony Church and School. According to some survivors, Henry and other abusive priests at Saint Anthony Church would give victims money from the collection plate as "payment."
Henry remained at Saint Anthony Church and School as a pastor and superintendent until his death in 1974. In October 2015, a plaque dedicated to Henry was removed from the former main church building, after survivors came forward with allegations against him.
Vatican Had Knowledge of Accusations Against Bishop Ferrario
On numerous occasions, the Catholic Church promoted priests with a history of abuse allegations. Bishop Joseph Ferrario is a prime example of this practice in the Diocese of Honolulu.
In 1976, a concerned priest sent a letter to the Vatican. The priest warned that Ferrario's conduct with minors had become inappropriate. This letter was sent 13 years before the first allegation would be made against Ferrario.
Prior to his appointment as bishop, the diocese conducted multiple investigations into Ferrario. Additionally, a letter-writing campaign was organized to protest Ferrario's elevation. Despite the investigations and public criticism, Ferrario was promoted.
It was not until 2016 that the Vatican's knowledge of Ferrario's misconduct was made public. According to a Vatican report published that year, there was "ample evidence in 1981" that Ferrario had been actively engaged in sexual misconduct. Nevertheless, the Vatican appointed Ferrario to be the bishop of the Diocese of Honolulu in 1982.
"Over the years I could not help noting, nor could the others here [at St. Anthony Church], that Joe [Ferrario] has been exceedingly thick with individual seminarians and former seminarians […] I am concerned that Joe is losing his judgment."
Hawaii Priest Abuse Victim Resources
If you are a survivor of priest abuse in Hawai'i, you are not alone. Local and statewide resources are available to help you begin healing. Learn more about state resources for survivors of sexual violence.
You may also have legal rights to file a lawsuit. Clergy abuse lawyers can help you determine your next steps. Speak with our knowledgeable priest abuse lawyers today to learn more about your options.
Hawaii Priest Abuse FAQs
What Is The Statute Of Limitations On Priest Sexual Abuse In Hawaii?
Survivors of priest sexual abuse in Hawai'i must file a civil lawsuit before they turn 26 years of age. There is no statute of limitations on criminal charges for child sexual abuse.
Learn more about child sexual abuse statutes in Hawai'i here >
How Do I Report Sexual Abuse By A Priest In Hawaii?

If you or a suspected victim is in danger, call 911 immediately.
There are several options for reporting sexual assault and child sexual abuse in Hawai'i:
Maui 24-Hour Hotline: 808-873-8624
Oahu 24-Hour Hotline: 808-524-7273
Kaua'i 24-Hour Hotline: 808-245-4144
Hawai'i Island 24-Hour Hotline: 808-935-0677
Need Support?
Free, Confidential Case Evaluation.
If you or a loved one have suffered from the physical, mental and emotional effects of institutional sex abuse, you're entitled to legal representation and possible financial compensation.
Receive your response in 24 hours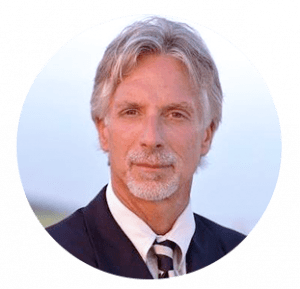 Meneo Group managing partner:
Ron Meneo
Ron Meneo is the managing partner of The Meneo Law Group. With more than 40 years of experience, he represents clients across the country on a variety of complex legal matters, including personal injury due to institutional sexual abuse, unsafe pharmaceutical drugs and other practice areas. He is a recipient of Martindale-Hubbell's prestigious AV® Preeminent Rating. He has also served as an editor and contributor for several legal journals.