What Is A Mandated Reporter?
A mandated reporter is an adult required by law to report suspected child abuse and neglect. These legally designated individuals are also sometimes referred to as mandatory reporters.
Most states name certain professions as mandated reporters. Usually, these designated professionals work closely with children. However, some states require all adults to report the suspected abuse of a minor.
Mandated reporting laws vary by state. Learn more about the specific laws in your state here.
Whom Do You Contact If You Suspect Child Sex Abuse?
State laws also determine how a mandated reporter should file a report of suspected abuse. Some of the more common reporting methods used in several states include:
Reporting the abuse to a law enforcement agency
Reporting the abuse to local child protective services
Reporting the abuse to the state's Department of Family and Child Services
Reporting the abuse to a mandated reporting hotline
What Are Mandatory Reporters Required To Report?
A mandated reporter should include the following information in their report:
Name of the suspected victim
Age of the suspected victim
Address where the suspected victim is living
Name(s) of the suspected victim's parent or guardians
Type of abuse (e.g. physical abuse, sexual abuse, emotional abuse, neglect)
Name(s) of the abuser
Any information regarding the relationship between the abuser and the suspected victim 
Mandated reporters should include any other details that could prove useful to an investigation. However, they should not seek out further details or information. A mandated reporter isn't an investigator or interrogator.
You do not need to have proof or concrete evidence of abuse. A report can be made based on reasonable suspicion of abuse or child maltreatment. This is known as a "good faith" report. You will not be held liable if the investigation does not uncover abuse.
When Must A Mandatory Reporter Make A Child Abuse Report?
State laws determine how soon a mandated reporter is required to report suspected abuse. Some states require immediate reports. Other states give mandated reporters a 24 to 48-hour window.
However, mandated reporters should make a report as soon as they have reasonable suspicion to believe a child is being abused or maltreated. This especially true if the child could be in imminent danger. If a victim is in danger, a mandated reporter should call local law enforcement immediately.
Mandated reporters should never wait for further proof or concrete evidence to make a report. Reasonable suspicion is enough to make a "good faith" report.
Who Are Mandated Reporters?
The specific professions or criteria for mandated reporters are determined at the state level. Typically, states often designate professions dealing closely with children.
The professions most often designated as mandated reporters include:
Social workers
School staff members, including teachers and principals
Healthcare workers
Mental health professionals
Childcare providers
Medical examiners or coroners
Law enforcement officers
In 18 states and Puerto Rico, anyone who suspects child abuse is required to report it, regardless of their profession. Find out who is a designated reporter in your state here. However, anyone can and should report child abuse, regardless of their legal obligation.
You can still report suspected abuse, even if you are not a designated mandated reporter. In doing so, you may help a child escape further abuse or a dangerous situation.
Non-designated reporters are frequently referred to as voluntary reporters or permissive reporters.
Learn more about reporting sexual abuse and sexual assault here >
Are Priests Mandated Reporters?
28 states and Guam list clergy members as mandated reporters. However, many of these states also honor "clergy-penitent privilege." In some states, because of this legal privilege, clergy members may legally withhold information about child abuse disclosed during confidential pastoral communications.
For example, a Catholic priest who learns of abuse during the sacrament of confession is legally allowed to keep the communication confidential. Many religious advocates believe breaking this confidentiality goes against their faith's doctrines.
However, this legal privilege typically protects an abuser over a victim.
Clergy-Penitent Privilege Protects Abusive Father
In December 2020, a lawsuit was filed against the Church of Jesus Christ of Latter-day Saints (Latter-day Saints) in Arizona.
The lawsuit claims two bishops were informed of child sexual abuse by the abuser in confession. Neither bishop reported the abuse due to clergy-penitent privilege. The abuser — a father — continued abusing his children for several years after his confessions.
The lawsuit alleges the Latter-day Saints were negligent in the abuse by failing to report it to law enforcement.
As the Catholic Church and other religions face clergy sexual abuse scandals of their own, the legal issue of clergy-penitent privilege has become more controversial. Lawmakers in several states, including Arizona, have proposed bills to close this legal loophole that protects abusers.
Are Teachers Mandated Reporters?
Teachers are commonly designated as mandated reporters because they work with minors. For this same reason, coaches, principals and other school staff may also be mandated reporters.
Additional Mandated Reporter FAQs
Can A Mandated Reporter Make A Report Anonymously?
Approximately 19 states require mandated reporters to include their name and contact information during some part of the reporting process.
However, some states with mandatory reporting hotlines allow individuals to report abuse anonymously.
Regardless of whether it's required, it can be helpful to an investigation to have the name and contact information of the reporter. An investigator may call a reporter to clarify details of a report or ask follow-up questions.
The contact information of a reporter is confidential and legally protected.
Are You A Mandated Reporter When You Are Off The Job?
More than 30 states list specific professions in their mandatory reporting laws. In these states, mandated reporters are only required to report a suspicion of child abuse identified while in a professional capacity.
However, some states list specific professions and require all citizens to report suspected abuse. In these states, mandated reporters should report all suspected abuse, regardless of where the suspected abuse is discovered.
Anyone can voluntarily report abuse if they have a reasonable suspicion, regardless of their mandatory reporter status.
What Happens If A Mandated Reporter Doesn't Report?
A mandated reporter who fails to report suspected abuse risks legal consequences. These consequences vary by state. Typically, a failure to report can result in monetary fines or jail time.
In the state of Florida, a mandated reporter who fails to report abuse can be charged with a felony.
Learn about the consequences in your state here.
Do Mandatory Reporters Have To Report Past Abuse?
Whether you are required to report past abuse varies by state. Some states require mandated reporters to report past abuse if the victim is still a minor.
However, many state laws do not address reporting past abuse at all, leaving the issue up to the reporter. In these cases, reporting past abuse may become an ethical decision versus a legal one. Reporting past abuse or neglect may help stop an abuser and protect future victims.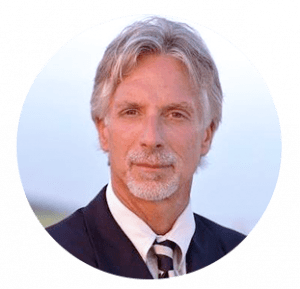 Meneo Group managing partner:
Ron Meneo
Ron Meneo is the managing partner of The Meneo Law Group. With more than 40 years of experience, he represents clients across the country on a variety of complex legal matters, including personal injury due to institutional sexual abuse, unsafe pharmaceutical drugs and other practice areas. He is a recipient of Martindale-Hubbell's prestigious AV® Preeminent Rating. He has also served as an editor and contributor for several legal journals.