Nevada Priest Abuse Lawsuits
The Nevada dioceses of Las Vegas and Reno have both been named in priest abuse lawsuits. Many of these lawsuits claim the diocesan officials neglected to report incidents of child sexual abuse. Instead, they allegedly concealed the abuse from law enforcement and the public. 
For example, a 2008 lawsuit named the Diocese of Las Vegas as a defendant in a case concerning the accused former priest John Patrick Feeney. According to the lawsuit, Feeney sexually abused the plaintiff in 1984 while serving at a parish in Nevada. At least one church official who learned of the incident chose to scold the victim and conceal the abuse from authorities. 
In 2004, Feeney was convicted on separate child sexual abuse charges in Green Bay, Wisconsin. He was sentenced to 15 years in prison.
Clergy Abuse Settlements In Nevada
Many clergy abuse allegations and lawsuits have ended in settlements for survivors. For example, since 1995, the Diocese of Las Vegas paid approximately $15 million in monetary settlements and related legal fees.
Prior to 1995, there was only one Catholic diocese in Nevada. The one diocese then split into two separate dioceses—the Diocese of Las Vegas and the Diocese of Reno. Following the split, the two Nevada dioceses now share the financial burden of victim compensation for abuse cases that occurred before 1995. As of 2004, the two dioceses have paid approximately $2.5 million in settlements, counseling costs and legal fees related to clergy abuse that took place before 1995.
Child Sex Abuse Statutes Of Limitations In Nevada
Child sexual abuse survivors are required to follow their state's statute of limitations when seeking legal action.
Most states have different statutes depending on the crime and the type of legal action being filed. For example, in Nevada, there is a different statute to file a civil lawsuit versus pressing criminal charges. Some states also have multiple civil statutes for cases against different types of defendants.
Civil Statutes For Child Sex Abuse In Nevada
In Nevada, there is no civil statute of limitations for child sexual abuse lawsuits filed against a perpetrator. Similarly, there is no time limit to file a civil lawsuit against a perpetrator accused of child sexual exploitation.
For all other types of defendants, survivors must file a civil lawsuit before they reach age 38. For example, a clergy abuse survivor must file a lawsuit against the responsible Catholic diocese before their 38th birthday.
In 2021, Nevada lawmakers opened a permanent revival window to renew many expired civil lawsuits related to child sexual abuse and exploitation. However, Nevada's revival window only applies to civil lawsuits filed against a perpetrator.
Thus, survivors looking to sue their abuser can now do so, regardless of when their abuse took place. Lawsuits against all other defendants, including institutions such as Catholic dioceses, must follow the relevant statute.
This legislation is similar to laws passed in Maine and Vermont.
You May Have New Legal Rights
Speak With Our Lawyers About Nevada's Statutes Today
Start Here

Criminal Statutes For Child Sex Abuse In Nevada
In Nevada, criminal charges must be brought against perpetrators of child sexual abuse before either of the following scenarios:
Before the victim reaches 36 years of age
Before the victim reaches 43 years of age if the victim did not discover and reasonably should not have discovered the abuse before their 36th birthday
Learn more about Nevada's criminal statutes related to child sexual abuse and assault here.
List Of Accused Priests In Nevada
The list below includes the names of clergy members and priests accused of abuse in Nevada.
The list does not include the names of church staff or volunteers accused of abuse. However, you may still be able to file a lawsuit against these individuals.
Consult our legal team today to learn more about your filing options.
Survivors May Be Eligible For Compensation
Learn About Filing a Lawsuit in Nevada
Start Here

---
There Are 8 Accused Clergy Members From The Diocese Of Las Vegas, NV:
---
There Are 10 Accused Clergy Members From The Diocese Of Reno, NV:
You may not find the name you are looking for on our list of priests accused of abuse in Nevada for several reasons:
The accused clergy member you are searching for is listed under another state or diocese. Check our nationwide database of accused priests to see if the abuser is listed elsewhere.
The clergy member you are searching for may not be facing allegations yet. Our database will grow as new allegations come to light.
Even if your abuser is not in our database, you may still be able to file a lawsuit. Submit a free case review today to review your legal options with an attorney.
Nevada Priest Abuse Victim Resources
Sexual violence survivors in Nevada do not have to process their trauma alone. There are state and local resources available to help. To find help near you, contact the Crisis Support Services of Nevada (CSSNV) by calling 775-784-8090
.
Nevada Priest Abuse FAQs
What Is The Statute Of Limitations On Priest Sexual Abuse In Nevada?
Generally, if you were abused by a clergy member while you were a minor living in Nevada, you must file a civil lawsuit before you reach age 36. There is at least one exception to this statute. An attorney can advise you on your legal options.
Learn more about Nevada's child sexual abuse statutes here >
How Do I Report Sexual Abuse By A Priest In Nevada?

If you or a suspected victim is in danger, call 911 immediately.
Individuals looking to report suspected child abuse—including child sexual abuse—in Nevada, should call the relevant hotline based on their county:
Clark County
702-399-0081
Washoe County
833-900-SAFE (7233)
All Other Counties
Daytime: 833-571-1041
After Hours: 833-803-1183
In an emergency, child abuse in Nevada can be reported to your local law enforcement agency.
Learn more about report child sexual abuse and sexual assault here >
Once you've reported suspected priest sexual abuse to civil authorities, you may also consider reporting the abuse to the relevant diocese.
Report Abuse To The Las Vegas Diocese

Ron Vallance | Victim Assistance & Safe Environment Coordinator
Phone: 702-235-7723
Email: [email protected]

Report Abuse To The Reno Diocese

Marilyn Janka | Victim's Advocate
Phone: 775-753-9542
Need Support?
Free, Confidential Case Evaluation.
If you or a loved one have suffered from the physical, mental and emotional effects of institutional sex abuse, you're entitled to legal representation and possible financial compensation.
Receive your response in 24 hours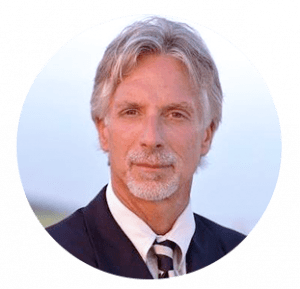 Meneo Group managing partner:
Ron Meneo
Ron Meneo is the managing partner of The Meneo Law Group. With more than 40 years of experience, he represents clients across the country on a variety of complex legal matters, including personal injury due to institutional sexual abuse, unsafe pharmaceutical drugs and other practice areas. He is a recipient of Martindale-Hubbell's prestigious AV® Preeminent Rating. He has also served as an editor and contributor for several legal journals.