Michigan Clergy Abuse Lawsuits
Michigan survivors have filed many clergy abuse lawsuits against accused priests, clergy members and dioceses that covered up abuse allegations. Through these lawsuits, some survivors are able to win compensation and get the justice they deserve.
Although many of these lawsuits cite decades-old abuse, some cases pertain to more recent abuse allegations.
2018 | Michigan Teen Sues Abusive Priest
In March 2018, a teen accused a Michigan priest of grooming and groping him. The lawsuit also lists the Michigan Diocese of Saginaw and Bishop Joseph Cistone as defendants for their role in the abuse.
The priest in question, Robert DeLand, was also charged with criminal sexual misconduct regarding separate abuse allegations. DeLand is currently in prison.
2021 | Man Files Federal Lawsuit Against Archdiocese Of Detroit
In March 2021, an 18-year-old filed a federal lawsuit against the Archdiocese of Detroit. The man claims he was sexually abused by a Catholic priest when he was eight years old.
According to the plaintiff, a priest named Aloysius Volskis — also known as "Father Al" — sexually abused him during a counseling session at the plaintiff's school. The alleged abuse took place in 2010. Volskis has been named in at least two other recent abuse allegations.
The lawsuit named the archdiocese, Bishop Kelley Catholic School, Immaculate Conception Roman Catholic Parish and Archbishop Allen Vigneron as additional defendants. According to the lawsuit, these parties allowed the abuse to happen by giving the priest access to young children. Additionally, these defendants attempted to protect the abusive priest from legal consequences.
Clergy Abuse Settlements In Michigan
The seven Michigan dioceses have paid numerous settlements to survivors of clergy abuse. For example, the Archdiocese of Detroit has paid roughly $4.5 million in settlements and other costs related to abuse allegations.
Lansing Diocese Pays Thousands To Abuse Survivors
Between 1988 and 2002, the Diocese of Lansing paid approximately $699,000 in settlements. In 2010, the Lansing Diocese paid an additional $225,000 to the alleged victim of Monsignor John Slowey.
Grand Rapids Diocese Pays $1 Million In Settlements
In 2002, Grand Rapids Diocese Bishop Robert Rose publicly disclosed settlement figures. Over the course of 40 years, the diocese paid more than $1 million to settle abuse claims. The diocese paid several settlements concerning abuse by former priest Donald Heydens.
Child Sex Abuse Statutes Of Limitations In Michigan
In order to seek legal action, a child sex abuse survivor must follow the applicable statute of limitations. A statute of limitations (SOL) is a legal deadline. SOLs vary based on the jurisdiction, the crime and the intended legal action.
The state of Michigan has separate statutes for pressing criminal charges versus filing a civil claim.
Civil Statutes For Child Sex Abuse In Michigan
In Michigan, child sexual abuse survivors must file a civil claim before they reach 28 years of age.
Michigan also has a three-year discovery rule. This rule gives survivors three years to file a civil claim against an abuser, regardless of their age. The three-year window begins on the date the individual discovers or reasonably should have discovered their injuries and "the causal relationship between the injury and the criminal sexual conduct."
You May Have Legal Rights
Speak With Our Lawyers About Michigan's Statutes Today
Criminal Statutes For Child Sex Abuse In Michigan
In Michigan, there is no criminal SOL for first-degree criminal sexual conduct. However, lesser criminal offenses abide by separate statutes. Learn more about the criminal statutes for child sexual abuse claims in Michigan here.
List Of Priests Accused Of Sexual Abuse In Michigan
The list below includes Michigan priests accused of child sexual abuse. It also includes other clergy members facing similar allegations.
This list does not include diocesan staff or volunteers accused of abuse. However, you may still be able to seek legal action against these individuals and the responsible diocese.
If you or a loved one experienced Catholic priest abuse in Michigan, you may have legal options. Our experienced lawyers can help you determine the best legal path forward.
Survivors May Be Eligible For Compensation
Learn About Filing a Lawsuit in Michigan
---
There Are 12 Accused Clergy Members From The Diocese Of Gaylord, MI:
---
There Are 14 Accused Clergy Members From The Diocese Of Grand Rapids, MI:
---
There Are 3 Accused Clergy Members From The Diocese Of Kalamazoo, MI:
---
There Are 13 Accused Clergy Members From The Diocese Of Marquette, MI:
---
There Are 15 Accused Clergy Members From The Diocese Of Saginaw, MI:
There are several reasons you may not be able to find the name of your abuser on our list of accused priests in Michigan:
The abusive clergy member is listed under another state in our database.
Allegations against the abusive clergy member have not been investigated.
Visit our national database of accused clergy members to see if the abuser you are looking for is listed under another state or diocese.
You may still be able to sue an abuser, even if they are not listed in our database. Speak with our legal team today to determine if you have a valid legal claim.
History Of Clergy Abuse In Michigan
Following numerous clergy abuse allegations, the Michigan attorney general's office launched a two-year investigation into the state dioceses. During the investigation, law enforcement executed several search warrants, seizing diocesan records.
"We are committed to ensuring that every case of sexual abuse and assault is thoroughly reviewed and that whenever we are able to pursue justice for a victim, we do so aggressively and relentlessly."
The investigation found evidence of abuse in each of the seven Michigan dioceses.
The investigation identified more than 450 abusive priests and more than 800 victims. The majority of the accused priests and clergy abuse victims were discovered in the Grand Rapids Diocese. Investigators brought criminal charges against 11 of these priests.
Investigators are still reviewing digital and physical documentation collected from the Michigan dioceses. To submit a tip to the ongoing investigation, call the state's clergy abuse hotline at 1-844-324-3374. Tips can also be submitted online here.
Michigan Priest Abuse Victim Resources
Survivors of sexual violence do not have to process their trauma alone. There are statewide and local sexual assault resources available for Michigan residents.
Get help by calling the state's sexual assault hotline at 855-VOICES4 (864-2374).
Michigan Priest Abuse FAQs
What Is The Statute Of Limitations On Priest Sexual Abuse In Michigan?
Survivors of priest sexual abuse must file a civil lawsuit before they turn 28 years of age or within a three-year discovery window.
Learn more about Michigan's statutes of limitations for child sexual abuse claims here >
How Do I Report Sexual Abuse By A Priest In Michigan?

If you or a suspected victim is in danger, call 911 immediately.
In Michigan, you can report suspected child abuse — including child sexual abuse — to Centralized Intake (CI) at the Michigan Department of Health and Human Services (DHHS). There are two ways to make a report:
Report Abuse Over The Phone
Call 855-444-3911 to make a report to Centralized Intake.
If you report over the phone, you will be required to submit a written report within 72 hours from the initial call.
Report Abuse Online
You can also report suspected abuse using the department's online form.
If you report abuse using the online form, you do not have to submit a separate written report.
Report Sexual Abuse & Assault
Visit Our Resource Page to Learn More
Once you've reported suspected clergy abuse to Michigan authorities, consider reporting the sexual abuse to the relevant diocese:
Report Abuse To The Gaylord Diocese

Larry LaCross | Diocesan Victim Assistance Coordinator
Phone: 989-705-9010

Report Abuse To The Grand Rapids Diocese

Report Abuse To The Kalamazoo Diocese

Diocese of Kalamazoo's Sexual Misconduct Question and Reporting Line
Phone: 877-802-0115

Report Abuse To The Lansing Diocese

Lisa Veenstra, LMSW | Victim Assistance Coordinator
Phone: 888-308-6252
Email: [email protected]

Report Abuse To The Marquette Diocese

Stephen Lynott | Victim's Assistance Coordinator
Phone: 844-495-4330

Diane Tryan | Victim's Assistance Coordinator
Phone: 844-694-4362

Report Abuse To The Saginaw Diocese

Cynthia Bublitz | Victim Assistance Coordinator
Phone: 989-797-6607
Need Support?
Free, Confidential Case Evaluation.
If you or a loved one have suffered from the physical, mental and emotional effects of institutional sex abuse, you're entitled to legal representation and possible financial compensation.
Receive your response in 24 hours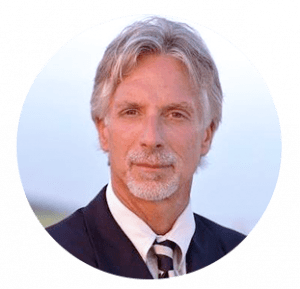 Meneo Group managing partner:
Ron Meneo
Ron Meneo is the managing partner of The Meneo Law Group. With more than 40 years of experience, he represents clients across the country on a variety of complex legal matters, including personal injury due to institutional sexual abuse, unsafe pharmaceutical drugs and other practice areas. He is a recipient of Martindale-Hubbell's prestigious AV® Preeminent Rating. He has also served as an editor and contributor for several legal journals.