Maryland Clergy Abuse Lawsuits
In Maryland, multiple survivors of priest abuse have brought clergy abuse lawsuits against their abusers. Some of these lawsuits also name the Archdiocese of Baltimore and other Catholic orders as defendants.
In November 2021, an anonymous survivor filed a lawsuit against former priest Francis P. Gillespie. The survivor claimed Gillespie abused him between 1996 and 1997. The survivor was eight years old when the abuse began.
The alleged abuse continued through the year 2000. At the time, Gillespie was a member of the Maryland Province of the Society of Jesus in Baltimore. The lawsuit includes the Society of Jesus as a defendant, alleging acts of negligence.
Several lawsuits have also named A. Joseph Maskell, a former priest at Archbishop Keough High School. The survivors who filed the lawsuits accused Maskell of repeated child sex abuse. As a counselor, Maskell used his position in the school to abuse primarily female students with a history of sexual abuse. However, one incident in the 1950s involved a male victim at a religious camp.
Beginning in 2011, the Archdiocese of Baltimore began paying settlements to the victims of Maskell. Many survivors of child sexual abuse have been able to obtain compensation by suing their abusers as well as the responsible dioceses.
Clergy Abuse Settlements In Maryland
The Archdiocese of Baltimore has paid settlements to more than a dozen survivors of priest abuse. Many of the settlement amounts remain undisclosed.
2016 | Baltimore Archdiocese Pays Dozens of Settlements
Between 2011 and 2016, the Archdiocese of Baltimore paid settlements to many of the victims of A. Joseph Maskell. Some of these settlements included additional stipulations.
For example, in a settlement agreement, survivor Donna Von Den Bosch agreed not to sue the archdiocese for any claims regarding Maskell in the future. The settlement also specified the Archdiocese of Baltimore does not admit liability for the abuse done by Maskell.
2011 | Wilmington Diocese Pays $77 Million Settlement
In 2011, the Diocese of Wilmington, which covers parts of Delaware and Maryland, agreed to a $77 million settlement. The payout provided compensation for nearly 150 survivors of priest sex abuse. The Diocese of Wilmington was also required to give documents to the courts detailing the internal handling of abusive priests.
Maryland Diocese Bankruptcy
The Archdiocese of Baltimore has not filed for bankruptcy amidst the ongoing lawsuits. However, Delaware's Diocese of Wilmington, which serves some areas of Maryland, did file for bankruptcy protection in 2009.
The announcement coincided with lawsuits from roughly 150 survivors of child sex abuse.
By filing for bankruptcy, Catholic dioceses are often able to protect their assets. In some cases this means reduced compensation for victims. Bankruptcy may also shield a diocese from having to release sensitive documents further exposing its negligence.
"This filing is the latest, sad chapter in the diocese's decades long 'cover-up' of these despicable crimes, to maintain the secrecy surrounding its responsibility and complicity in the sexual abuse of hundreds of Catholic children."
Child Sex Abuse Statutes Of Limitations In Maryland
A statute of limitations is a legal deadline. Survivors must follow the relevant statutes to take legal action against an abuser.
Statutes of limitations vary based on the jurisdiction, the type of injury and the intended legal action (i.e., criminal charges versus a civil claim). State lawmakers can reform these legal deadlines through legislation.
House Bill 642 & Senate Bill 134
Since 2017, Maryland lawmakers have debated a reform to the statute of limitations for child sex abuse claims. Delegate C.T. Wilson sponsored House Bill 642 (HB 642) to expand the statute of limitations from age 25 to age 38.
The bill also included a "statute of repose" which prevented survivors with expired civil cases from filing a claim. This provision was added as a concession to the Catholic Church, which strongly opposed the bill.
In 2019, Wilson attempted to remove the concession and open a two-year "look back" window with Senate Bill 134 (SB 134). The Judicial Proceedings Committee failed to pass the bill. The COVID-19 pandemic delayed further consideration for SB 134.
Civil Statutes For Child Sex Abuse In Maryland
In Maryland, child sex abuse survivors have until the age of 38 to file a civil lawsuit against their abuser. Survivors aged 25 and older who wish to bring a civil lawsuit against third-party defendants (e.g., a Catholic diocese) must prove duty of care, control and gross negligence.
The statute also includes a three-year extension for certain claims against perpetrators. If an abuser is convicted of a crime relating to the victim's abuse, the victim then has an additional three years to file a civil lawsuit.
You May Have Legal Rights
Speak With Our Lawyers About Maryland's Statutes Today
Start Here

Criminal Statutes For Child Sex Abuse In Maryland
Maryland has no criminal statute of limitations for child sexual abuse.
List Of Priests Accused Of Abuse In Maryland
The following is a list of priests accused of abuse in Maryland. Other clergy members accused of priest abuse in Baltimore and other parts of Maryland are also included.
Although administrative staff and volunteers are not listed, you may still be able to file a claim for abuse against the responsible diocese.
If you or a loved one was abused by a Maryland clergy member, you may still have legal rights.
Survivors May Be Eligible For Compensation
Learn About Filing a Lawsuit in Maryland
Start Here

History Of Clergy Abuse In Maryland
In May 2016, the Archdiocese of Baltimore released a list of 71 priests and clergy members facing credible accusations of child sex abuse. In December 2018, that number rose to 99, when the Archdiocese of Baltimore published a second report.
Since then, more and more names have been added to the list as investigations continue.
2018 | Maryland AG Launches Investigation
Maryland Attorney General Brian Frosh began an investigation into the Catholic dioceses serving parts of Maryland. The investigation targeted the Archdiocese of Baltimore, the Diocese of Wilmington and the Archdiocese of Washington.
By the end of 2018, diocesean officials had given the attorney general more than 50,000 pages of internal documents. These documents covered priest abuse allegations dating back to 1965. As part of the investigation, the attorney general's office also interviewed multiple survivors.
One such survivor was Elizabeth Ann Murphy. Interviewed twice in 2018, Murphy recounted the abuse she suffered at the Baltimore Catholic Community Middle School in the 1970s. John Merzbacher, a former teacher, raped Murphy and several other students.
In 1995, Merzbacher was given four consecutive life sentences. However, Murphy felt the victory was hollow because the Archdiocese of Baltimore was never held accountable for enabling Merzbacher.
As of 2022, the investigation remains ongoing. Some survivors who participated in interviews have voiced frustration due to a lack of updates and concrete results. Others maintain an optimistic outlook.
"As more time passes, frustration grows, yet also I remain hopeful."
Maryland Priest Abuse Victim Resources
If you are a survivor of sexual abuse in Maryland, you are not alone. Statewide resources exist to help victims of sexual violence on the road to recovery. You can find a Maryland crisis center here.
Some survivors also find solace and empowerment by taking legal action against their abuser or the responsible organization. Speak with one of our experienced attorneys today to learn more about your legal options.
Maryland Priest Abuse FAQs
What Is The Statute Of Limitations On Priest Sexual Abuse In Maryland?
In Maryland, priest abuse survivors abused as minors may file a civil lawsuit until they turn 38. Additionally, some survivors can file a lawsuit up to three years after their abuser has been convicted of a crime relating to their abuse.
Learn more about child sexual abuse statutes in Maryland here >
How Do I Report Sexual Abuse By A Priest In Maryland?

If you or a suspected victim is in danger, call 911 immediately.
Report suspected child abuse, including child sexual abuse, to the Maryland Department of Human Services. Abuse reporting numbers for local departments can be found here.
Report Abuse To The Baltimore Archdiocese

Archdiocesan Office of Child and Youth: 410-547-5348
Victims Assistance Line: 1-866-417-7469
Email: [email protected]

Report Abuse To The Washington Archdiocese

Office of Child and Youth Protection & Safe Environment: 301-853-5328

Report Abuse To The Wilmington Diocese

Michael D. Connelly, Survivor Assistance Coordinator
Phone: 302-295-0668
Need Support?
Free, Confidential Case Evaluation.
If you or a loved one have suffered from the physical, mental and emotional effects of institutional sex abuse, you're entitled to legal representation and possible financial compensation.
Receive your response in 24 hours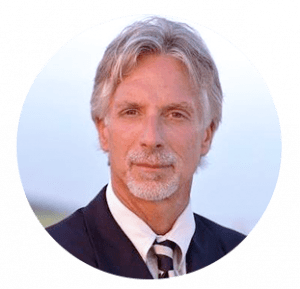 Meneo Group managing partner:
Ron Meneo
Ron Meneo is the managing partner of The Meneo Law Group. With more than 40 years of experience, he represents clients across the country on a variety of complex legal matters, including personal injury due to institutional sexual abuse, unsafe pharmaceutical drugs and other practice areas. He is a recipient of Martindale-Hubbell's prestigious AV® Preeminent Rating. He has also served as an editor and contributor for several legal journals.