Uber Files Leak Shows Company Put Drivers at Risk
Uber policies and actions put drivers in harm's way for political and financial gain, a document leak shows.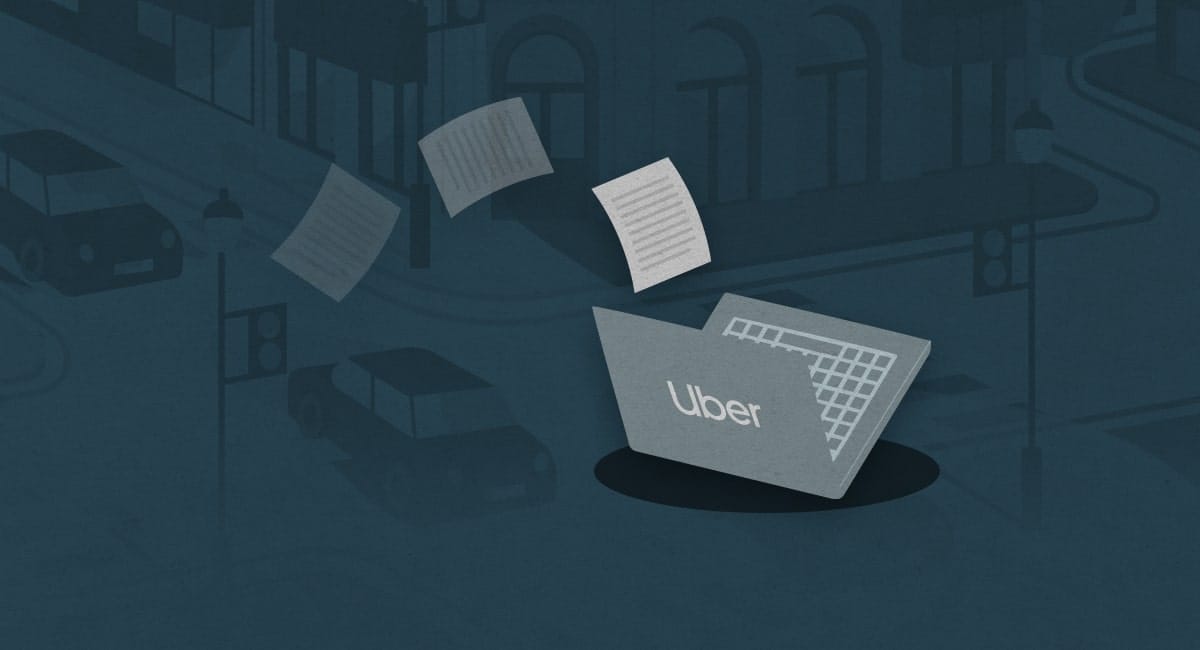 A massive document leak has revealed Uber's business practices put drivers at risk of assault. The leak includes more than 124,000 documents, collectively known as the Uber Files. The documents span a five-year period from 2013 to 2017, when Uber expanded rapidly around the globe.
The leaked documents show a disregard for the safety of Uber drivers coming from top executives. This is consistent with a pattern of Uber failing to prioritize driver safety, both abroad and in the United States. The documents also expose the way Uber placed drivers at risk for political and financial gain.
What Are the Uber Files?
The Uber Files are a trove of documents leaked to The Guardian and shared with dozens of other news organizations. They consist of many email and text conversations between then-CEO Travis Kalanick and members of the executive team. The files also include notebooks, presentations, invoices and more. Mark McGann, a former lobbyist for Uber, revealed himself as the source of the documents.
The Uber Files show the ways the company placed drivers in harm's way for political and financial gain. In the 2010s, Uber rapidly expanded into several foreign markets, especially in Europe. The company used investor money to provide artificially low fares when it entered a new city. This drove many taxi drivers to desperation as Uber sought to take over the ride-hailing market.
Many Uber Drivers Have Been Attacked on the Job
In 2016 alone, more than 80 Uber drivers were physically assaulted in Europe in clashes with taxi drivers. The company then used these assaults to gain sympathy from regulators and the public.
The files also reveal other tactics Uber used to expand around the world that paint a disturbing picture of the U.S.-based company's corporate culture. It lobbied media companies and oligarchs to try to overcome political obstacles to expansion. It also obstructed investigations into its practices using an internal protocol called the "kill switch."
Uber's "Kill Switch"
Authorities have raided Uber offices in dozens of countries. In response, Uber developed its so-called "kill switch." When raids occurred, Uber executives ordered employees to cut access to company servers. This prevented authorities from seizing evidence.
What Do the Uber Files Reveal About the Company's Treatment of Drivers?
The Uber Files reveal that the company's top executives purposely placed drivers in dangerous situations. They also show how Uber used violence against drivers for political and financial gain.
As Uber expanded into foreign markets, taxi drivers and others hostile to the company began assaulting drivers. The Uber Files show incidences in which the company sought to take advantage of these assaults, which included:
Beatings
Brick-throwings
Murders
Stabbings
Company officials would feed these stories to media outlets to cast a negative light on the taxi industry. Company lobbyists would also use the attacks to gain meetings with politicians. These meetings benefited the company, allowing it to push for favorable regulatory changes. In the Netherlands, the company used violence against drivers to drag out court proceedings against the company.
"There is no excuse for how the company played with people's lives."
In one instance, Kalanick planned to put Uber drivers in harm's way in Paris, France, to gain an advantage against the hostile government. Ahead of a major taxi protest, the former CEO pushed for a counterprotest of 15,000 Uber drivers. Other executives raised concerns about the protest turning violent. Kalanick texted back that "violence guarantees success."
At the same time, the non-driving staff in Paris abandoned their offices for fear of violence against them. In the end, only a few hundred Uber-aligned protesters showed up. The police had to intervene when they clashed with taxi drivers.
The Uber Files Are Consistent With a Known Pattern of Disregard for Driver Safety
The Uber Files reveal new information about Uber's business practices consistent with an already known pattern of disregarding driver safety. Many Uber drivers have been victims of violent crimes. The rollout of safety features to protect drivers has been slow and, some believe, inadequate. Drivers continue to experience violence.
Uber also has a history of poor transparency consistent with information revealed by the files. For example, in 2020 Uber was fined for failing to share sexual assault data with the California Public Utilities Commission (CPUC). In May 2022, Uber shareholders rejected a proposal to fully disclose its lobbying activities and spending.
---
If you are a survivor of childhood sexual abuse, sexual assault or a serious physical assault, you may have legal rights. Our team of attorneys is here to help you seek justice against predators and the organizations that cover up or ignore your abuse. Learn more about your legal options, the claims process and potential compensation.
Request a free, confidential abuse case evaluation by calling 1-866-371-8506 or sending a message through our secure contact form.